We know you're always looking to add new ideas to your recipe book, and today it's—WATERMELON. That's right, it's National Watermelon Day, so we've collected some of the best watermelon recipes to try. From everyday smoothies to salads you can roll out at a summer party, impress your guests (or just yourself!) with these 11 recipes that are sure to make your mouth water(melon).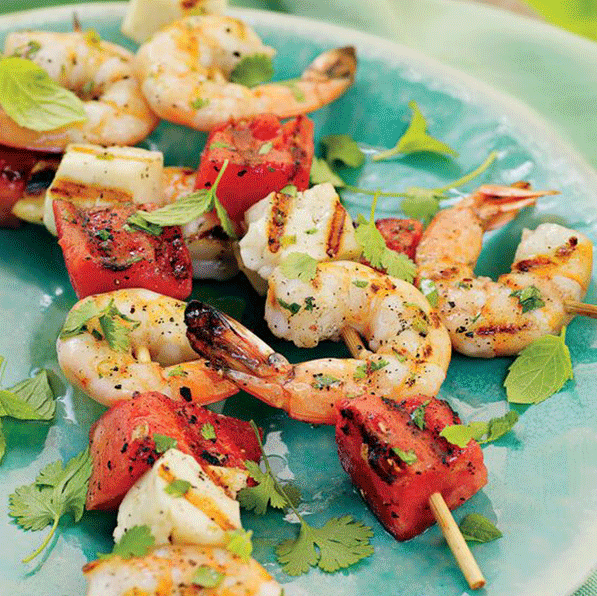 Shrimp, Watermelon and Halloumi Kabobs
Kabobs are a perfect grilling idea for summer. They're simple, they're bite-sized, and you can add pretty much anything to them. This recipe alternates shrimp, watermelon chunks, and delicious halloumi cheese for a sweet, briny summer treat.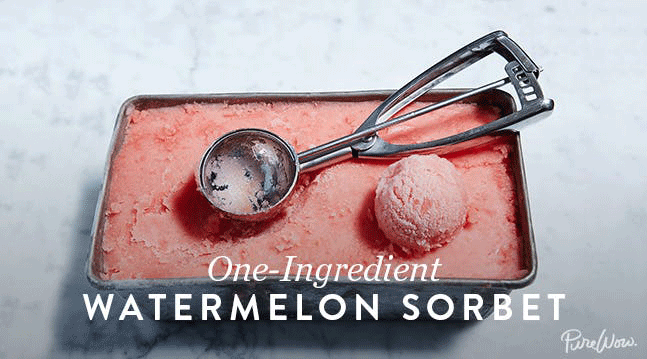 Watermelon Sorbet
We get it—July is hot no matter where you are. If all you want to do is stick your face in the freezer, consider adding watermelon while you're at it. This one-ingredient sorbet is refreshing and easy to make. Freeze. Puree. Freeze again. Done.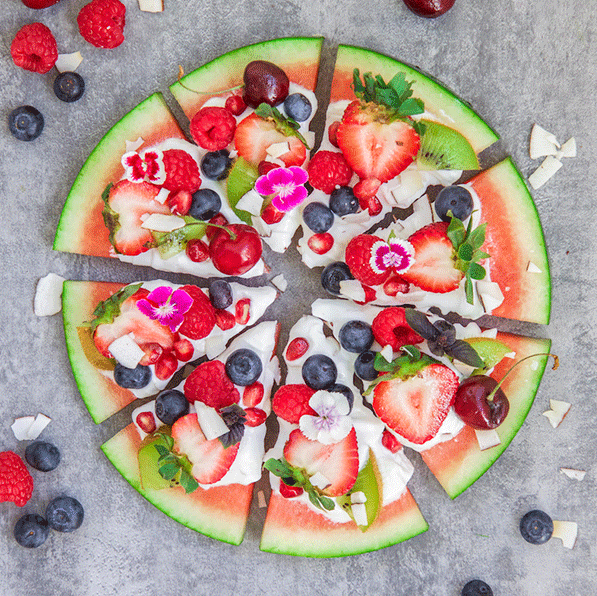 Watermelon Pizza
Okay, so it's not your traditional pizza with bread and marinara, but look at how pretty and refreshing this looks! Tons of fruit and none of the guilt, this is definitely a pizza party I'd show up to.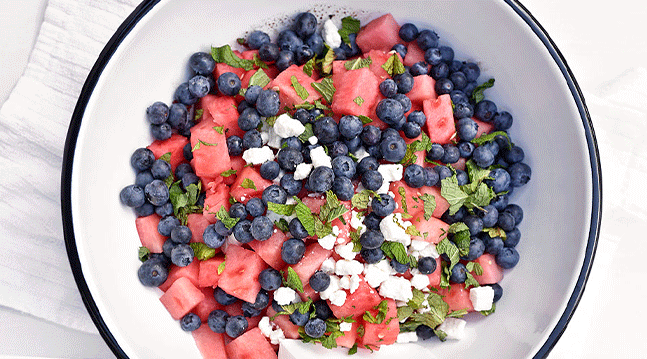 Blueberry Watermelon Feta Mint Salad
Make this your next summer salad staple. A little sweet and a little salty, Feta cheese and balsamic dressing give this sweet salad a little savory punch. Plus, it's so easy to snack on!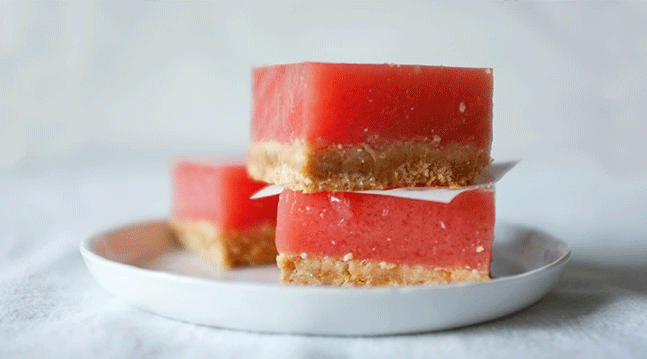 Watermelon Bars
If you're wondering what to make with watermelon, add these bars to your list. This is a great way to use up your leftover watermelon bits and pieces. I admit, I've never heard of making watermelon into a dessert bar like this, but they look like a refreshing and light way to curb your sweet tooth.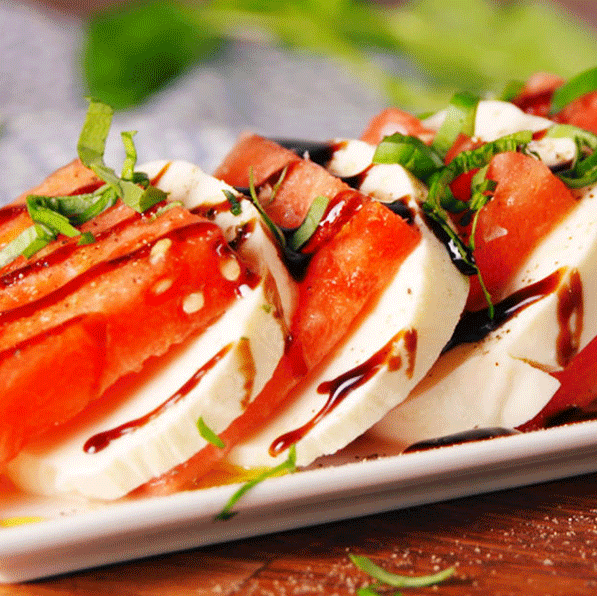 Watermelon Caprese
I don't know what it is about caprese salad, but I could eat it every day. Maybe it's the fresh veggies and herbs. Maybe it's the slices of mozzarella. Either way, this recipe puts a nice little spin on traditional caprese, using watermelon in lieu of tomatoes. Worth a try!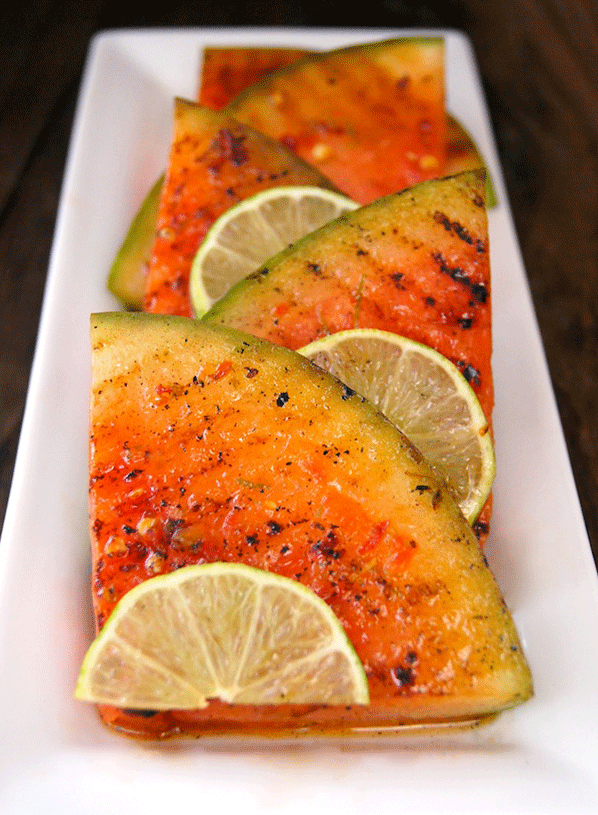 Chili-Lime Grilled Watermelon
When in doubt, throw it on the grill, right? Chile spices and lime give this grilled fruit a nice flavor, and it's super simple to make. Serve it as a side or make it a nice tapas plate for a summer cookout.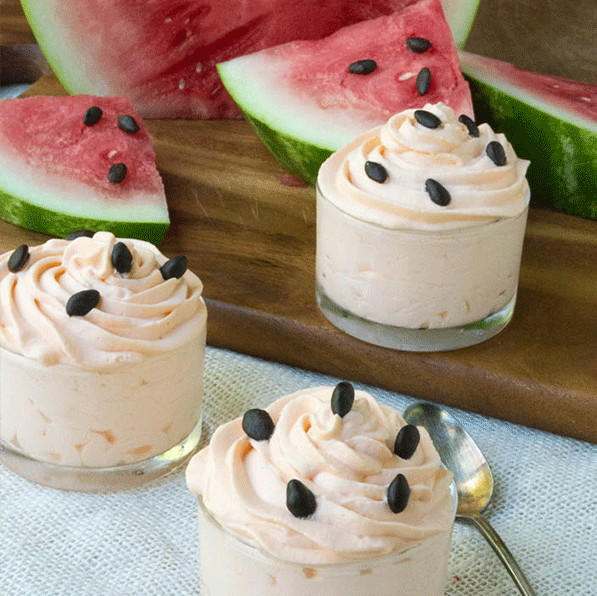 Low Carb Watermelon Mousse
Maybe your summer diet is still in full swing, but that doesn't mean you can't indulge a little. This watermelon mousse is low carb and low on the prep time. One of our healthy watermelon recipes with just 4 ingredients and no cooking required!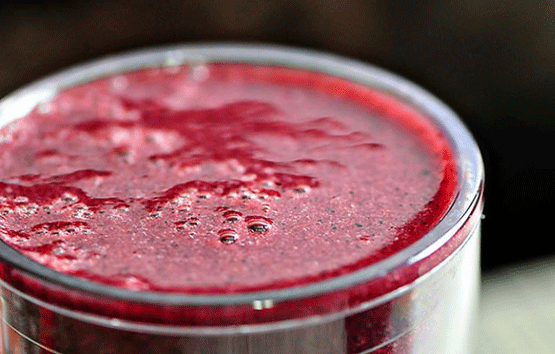 Blueberry Watermelon Smoothie
If smoothies are your thing, chances are you have a good recipe in the books already. But who doesn't want to try something new? Especially when it's full of ripe blueberries and watermelon. It's simple, it's delicious, and it'll quench your thirst on a hot July morning.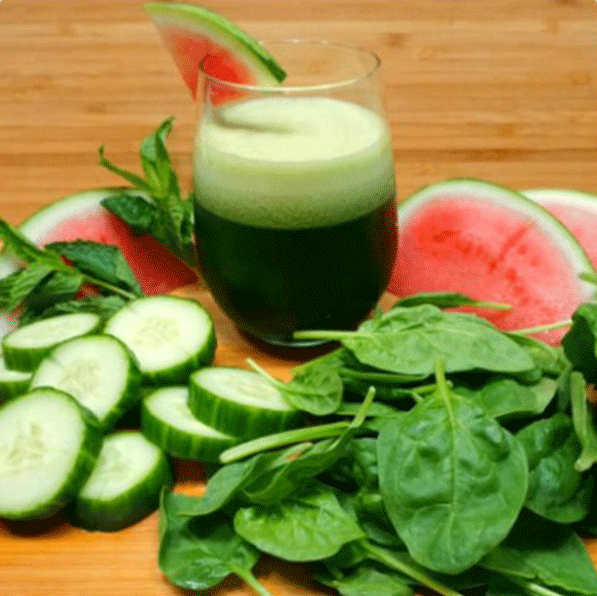 Watermelon Mint Green Juice
If you're into juicing, this is the perfect watermelon recipe for you. This green juice combines all of the health benefits of green veggies with a refreshing twist of mint and watermelon. For something a little more tart, try adding a squeeze of lime juice.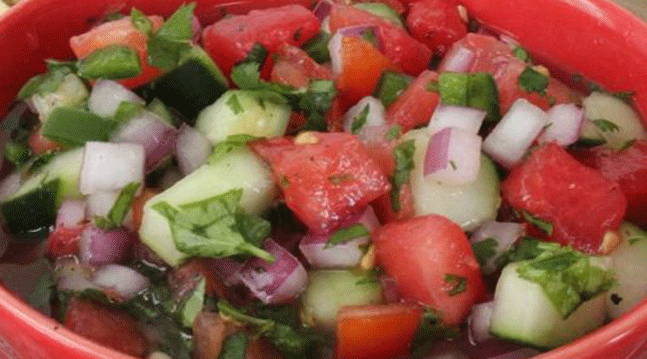 Watermelon Salsa
Is there anything better than chips and salsa on a summer day? Now what if that salsa had watermelon added to it? Even better! Tip: we like this salsa with lime tortilla chips. YUM!
Need some tips on how to make great meals while on contract? Get cooking withour meal prepping post.