It's a very special time of year; the leaves are changing, there's a chill in the air… and your favorite team is about to kick some booty! With game day comes one of our most cherished events: the tailgating party. It's National Tailgating Day on Monday, and we're giving you these awesome tailgating tips to prepare for the ultimate hangout.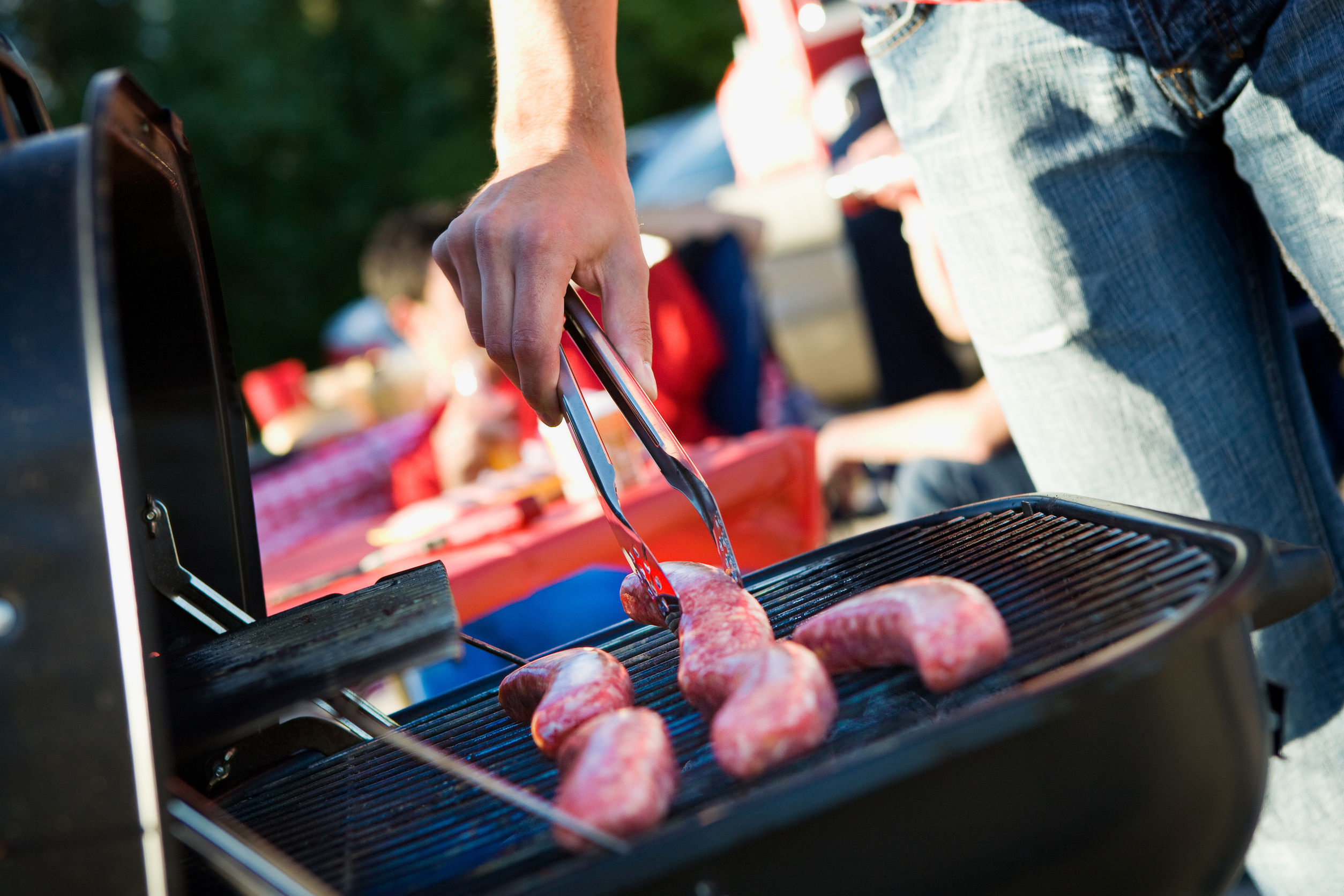 FROM THE SIZZLIN' TEAM
Pre-cook it.
If you pre-grill some of your tailgating treats, you don't have to spend the whole time stuck behind a grill. This means more time to high five your friends and talk smack to the opposing team. Score!
Do the prep.
If you aren't pre-cooking anything, at least prepare your foods, so they're easier to toss on the grill. You can shape your burger patties, and slice and pack up toppings in advance. If you're planning on cooking kebabs, cut and skewer them the day before. Wrap your meat in wax paper to keep things neat and tidy.
Don't smoke 'em out.
Everyone's having a great time… until a gust of wind blows smoke and embers all over your crew. It's not something that most people think about in the midst of tailgating setup, but take the wind into consideration when you're firing up the grill. Aim the fallout away from the party.
More than burgers.
There's more to tailgating than your standard grill fare. Try out some breakfast burritos, using a hot plate or skillet on your grill. Or, set up a DIY taco bar (who doesn't love tacos, right?!), a Frito pie station, or toppings to customize burgers and hot dogs.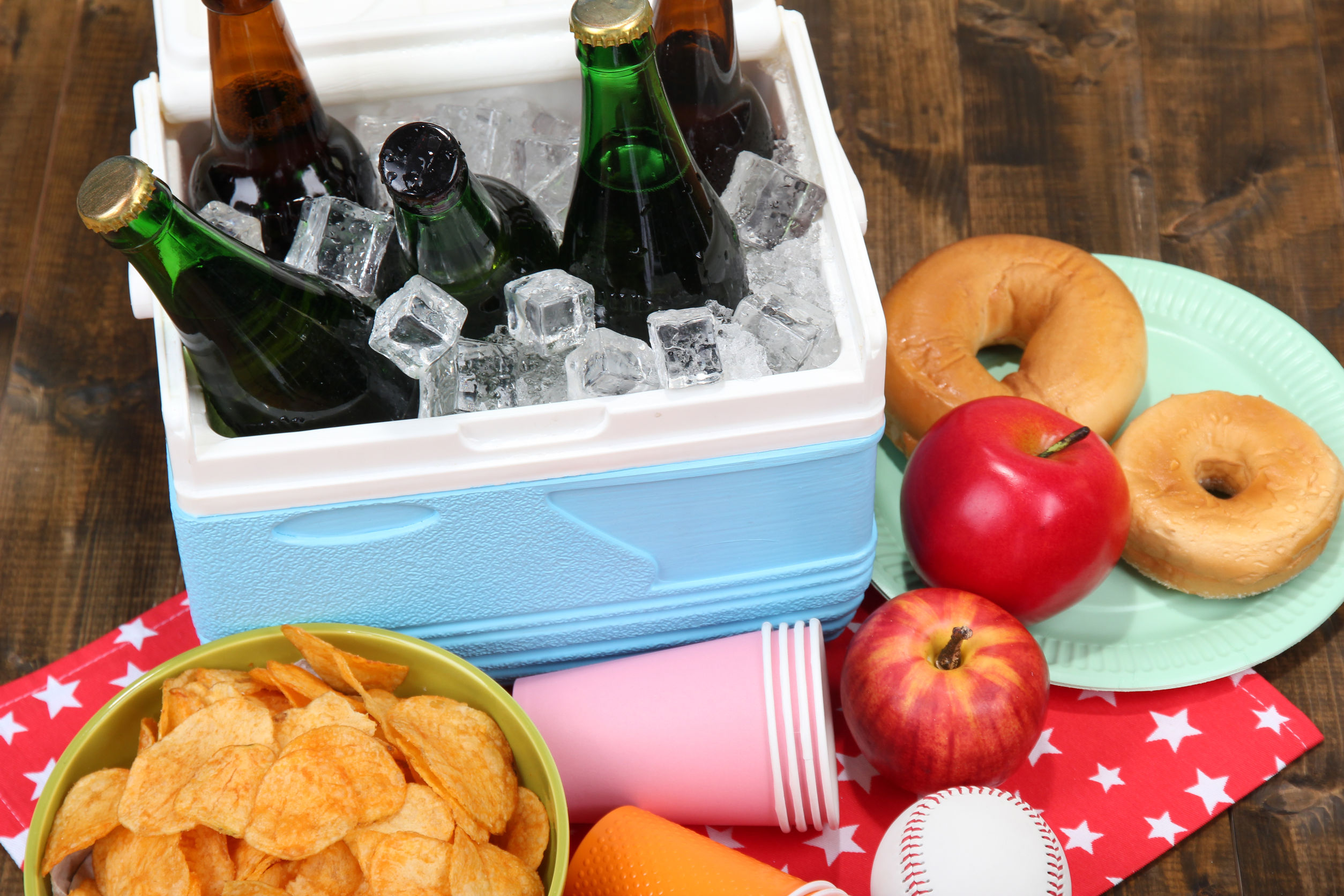 FROM THE COOL TEAM
Be space-efficient.
There's a right way and several wrong ways to pack a cooler—learn the right way. Wash your cooler ahead of time... the leftover dirt and dead bugs from your summer camping trip can be unappetizing. Store your food in leak-proof containers. Pack raw meat separately to avoid contamination. Don't pack room temperature items. (Oh hello, food poisoning.) Pack in layers and add ice in between. Fill all the empty space with ice, ice packs, or frozen water bottles. Ta-da!
Label your coolers.
Nothing's worse than going in for a beer and coming up with some raw meat. Buzzkill, right? Label all of your coolers, so people can find the right beverages, and keep their hands out of the food prep cooler.
Stay hydrated the smart way.
You already know to bring plenty of water to stay hydrated. A great tip that kills two birds with one stone: freeze water bottles to use instead of ice in your coolers. You'll keep your food and other drinks cold, and have cold water on hand after they melt. (I know, it's genius.)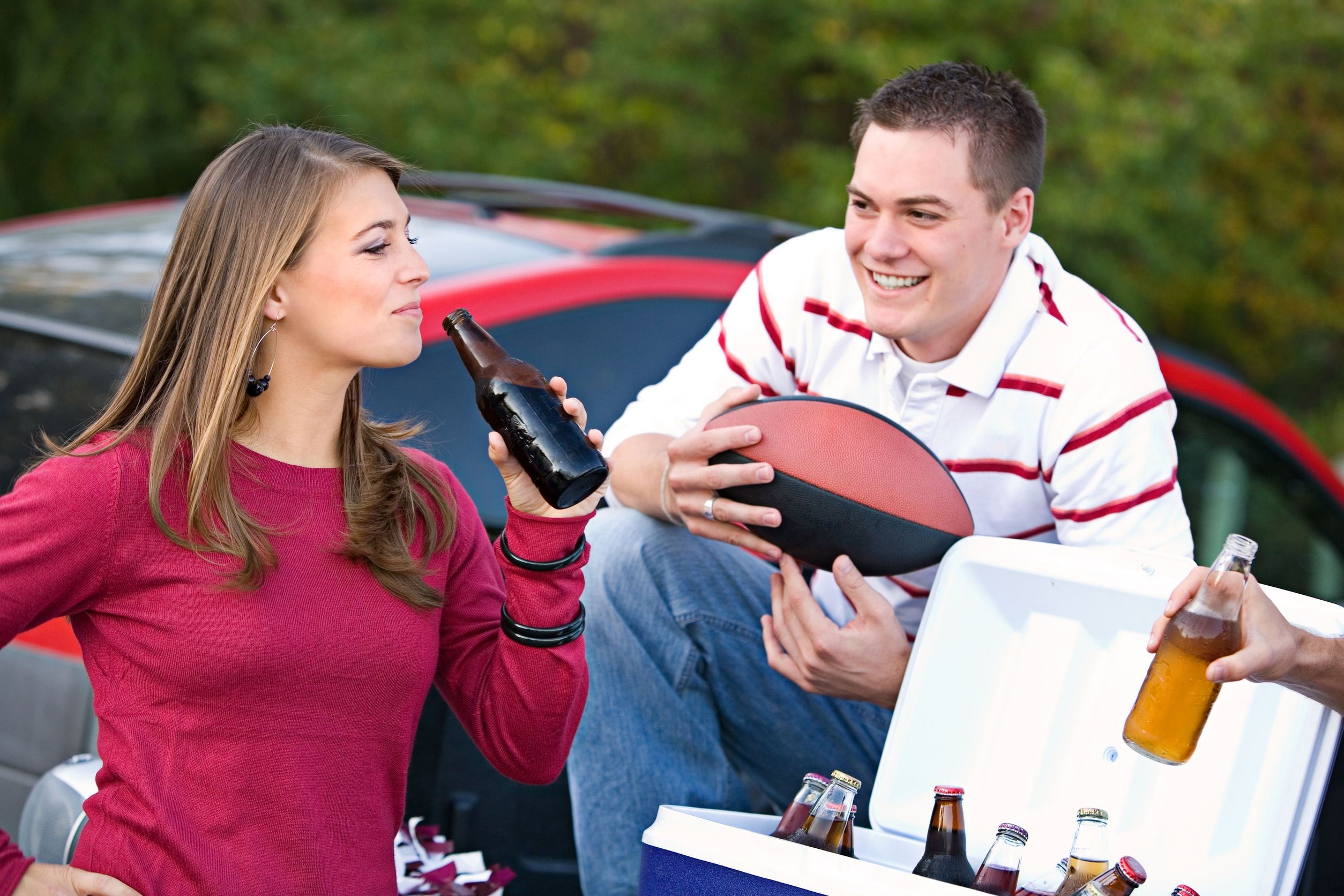 FROM THE THINK-AHEAD TEAM
Don't be stingy about being prepared.
Bring lots of bungee cords. (You never know when you need a bungee cord!) Bring jumper cables. (Cars can be dumb sometimes.) Bring extra ice... always bring extra ice. Bring extra paper towels. Bring extra trash bags. Thought of something else you may need? Probably good to just bring it.
Stay safe.
It's just good practice to keep a well-stocked First Aid kit on hand. While you probably won't need a tourniquet or surgery tools, some Band-Aids, antiseptic, wraps, and Tylenol could be helpful if a less-than-ideal situation occurs.
Bring your tunes.
It probably seems ok to leave your car idle and turn on the car stereo, but you risk running your battery down. Don't forget to pack a portable Bluetooth speaker to crank up some music. Don't have one? Make an inexpensive one here. Make a tailgating playlist of all your favorite jams that get you pumped for the big game.
There's an app for that.
Did you know there's a Tailgating app?? Me neither. It's pretty great though. You can make checklists, and they're shareable with the rest of your tailgating team members, so you can divvy up the chores.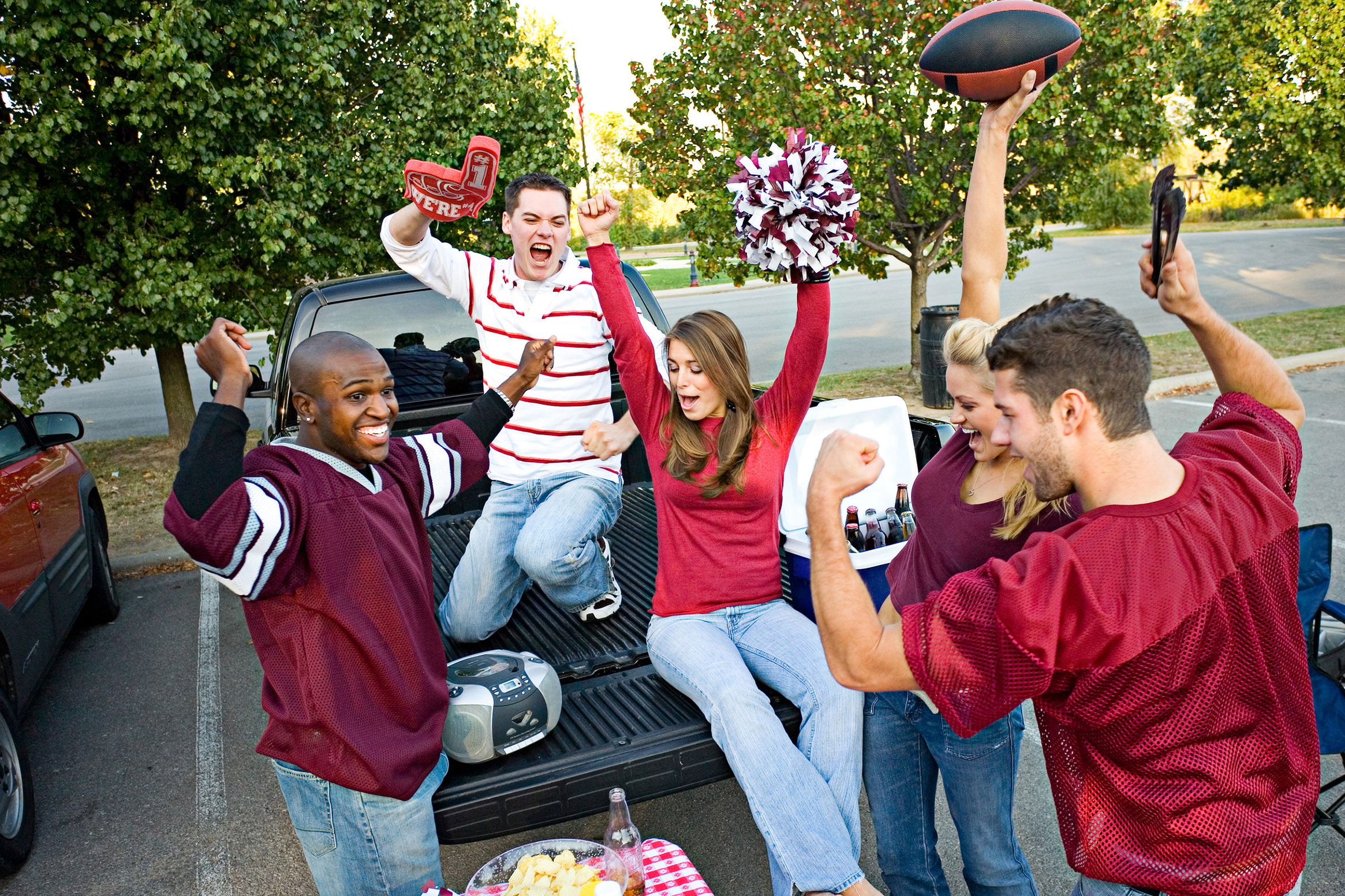 FROM THE SPIRIT TEAM
Mark your territory.
Use your team's colors in balloons or unique decorations so people can find your tailgating party. I mean, it's a little hard to identify "the silver truck next to the black SUV".
Liven things up a bit.
Make and pack jello shots using your team's colors. Disposable mini cups are perfect for this. You can include kiddos and adults that may not be drinking in on the festivities by making jello shots mixed with their favorite fruit juice. Every time your team scores, shots all around!
Make it competitive.
Build a tailgate beer pong table, or play yard games to make a mini-competition out of it between the two rival teams. Be sure you have enough space and that you aren't invading other people's tailgating parties. Better yet, invite them to play! It's always good to make new friends.
No matter what team you're on, everyone can enjoy themselves with the right preparation and a whole lotta team spirit!
Wanna team up with an awesome recruiter and score a sweet placement in a city you love? Shout at us. We've got your back.