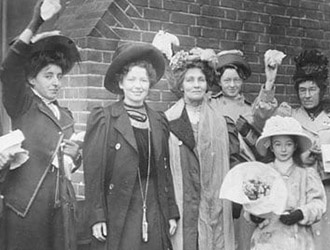 Everyone has an amazing woman in their life. Just look around you right now. Even if you're looking at complete strangers, chances are they have made an impact to someone, somewhere.
Today is National Women's Equality Day, and honestly, there are so many great women we know... it would take endless blog posts to tell you about them all. So instead, we're bringing you 16 women in medicine that have made a difference, and changed the way modern medicine works.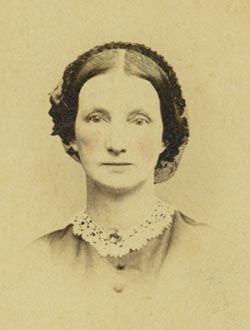 Ann Preston
Physician, Activist, Educator
1813 – 1872
Ann Preston was the first woman to be the Dean of a medical school—Woman's Medical College of Pennsylvania (WMCP), the first medical school in the world that accepted women exclusively. She worked passionately to educate women about their own bodies, first as a student at WMCP, and later as the Dean. An advocate for her students, she withstood demonstrations against female medical students, believing that the same level of medical education should be available to women. In her later years, she supported her students by giving her assets to the WMCP to fund scholarships.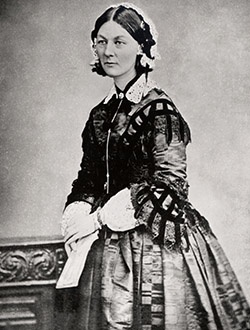 Florence Nightingale
Statistician, Social Reformer
1820 – 1910
Florence Nightingale is known for her nursing work in the Crimean War, where she organized crews of nurses helping wounded soldiers and improving sanitation conditions. Later in 1860, she established a nursing school at St. Thomas' Hospital in London and helped lay a foundation of professional nursing. She is labeled the founder of modern nursing and has nursing achievements named in her honor, such as the Florence Nightingale Medal and the Nightingale Pledge.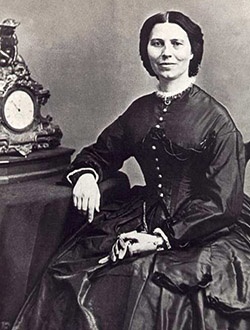 Clara Barton
Nurse
1821 – 1912
Clara Barton is best known for founding the American Red Cross. Additionally, she served as a self-taught nurse in the American Civil War, personally providing supplies and care to wounded men. She ran the Office of Missing Soldiers, working to provide information and closure to families with missing or dead soldiers. Later, she worked to formalize nursing education, giving lectures, and participating in the women's suffrage movement.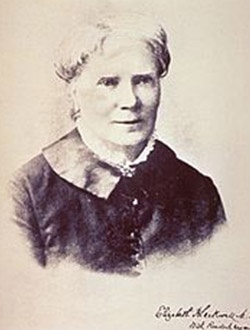 Elizabeth Blackwell
Physician
1821 – 1910
Elizabeth Blackwell was the first woman to earn an actual medical degree in the United States. She pioneered medical education for women, co-founding the New York Infirmary for Women and Children. She published several books including well-known Medicine as a Profession for Women. Her medical interests were spurred by a dying friend who told her she would have been spared her worst suffering if her physician had just been a woman.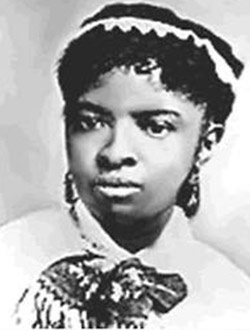 Rebecca Lee Crumpler
Physician
1831 – 1895
Rebecca Lee Crumpler was the first black woman to earn a medical degree in the United States. After graduating from the New England Female Medical School (now known as Boston University School of Medicine), she moved to Richmond, Virginia to help freed slaves who did not have access to medical care at the time. Her book, Book of Medical Discourses, was published in 1883 and was one of the first medical publications written by a black person.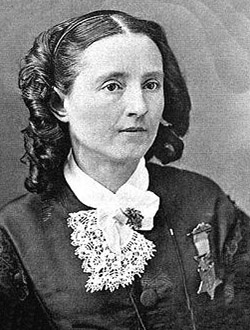 Mary Edwards Walker
Abolitionist, Prohibitionist, Surgeon, Prisoner of War
1832 – 1919
Mary Edwards Walker received her medical degree from Syracuse Medical College in New York. After graduation, she started a medical practice, which unfortunately wasn't successful, since people didn't trust female doctors at that time. She then volunteered with the Union Army, where she was captured by the Confederacy for several months and accused of being a spy. After the war, she campaigned for women's rights and ran for political office before women even had the right to vote. To this day, she is the only woman to ever receive the Medal of Honor.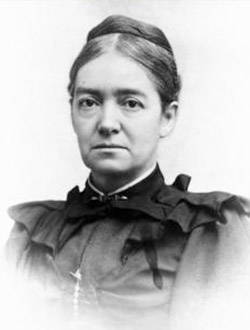 Mary Putnam Jacobi
Physician, Writer, Suffragist
1842 – 1906
Mary Putnam Jacobi was an avid writer, medical researcher, and leader in the women's movement. She debunked theories involving the mental capabilities of women during menstruation. This was in opposition to Edward Clarke's book, Sex in Education: Or, A Fair Chance for Girls. Rather than presenting her opinion, she provided extensive research and findings that disproved Clarke. In 1876, she received Harvard University's Boylston Prize for her essay, The Question of Rest for Women during Menstruation. Jacobi wrote more than 100 medical papers. In 1894, she wrote Common Sense Applied to Women's Suffrage, which was later used to support the women's suffrage movement. Jacobi's work won awards and helped to break down barriers in women's education and medical findings. She was also one of six prominent suffragists who founded the League for Political Education.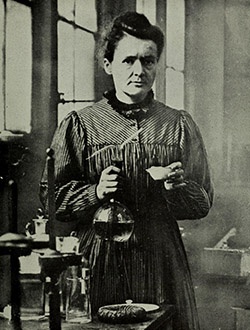 Marie Curie
Physicist, Chemist
1867 – 1934
Marie Curie is one of the most well-known, famous scientists of the 20th century. She had a tragic personal life, first with her childhood in Poland (at the time, Russian-occupied) and then with her husband's death by a horse drawn carriage. She started her journey as a chemist by taking on her husband's role at the Sorbonne after his death, making her the first female professor. She pioneered research on radioactivity, discovering radium and polonium, and she developed mobile radiography units, providing x-ray services to field hospitals in World War I. Curie has won two Nobel Prizes.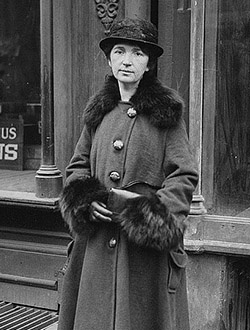 Margaret Sanger
Activist, Educator, Writer, Nurse
1879 – 1966
Margaret Sanger coined the term "birth control" and opened the first birth control clinic in the United States. She was an educator of contraceptives and established organizations to help legalize and bring effective, safe birth control methods to women all over the country. In 1914, she wrote The Woman Rebel, a newsletter that promoted contraception, and Family Limitation, which challenged anti-birth control laws. Her clinic was eventually searched and closed, deemed illegal under Comstock Law. Later, she founded the American Birth Control League, which became Planned Parenthood Federation of America. In 1929, she created the National Committee on Federal Legislation for Birth Control, which helped further her efforts to legalize safe contraception methods for women.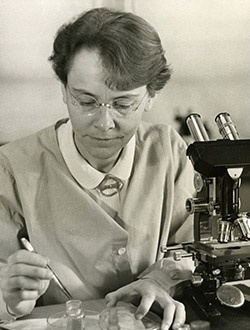 Barbara McClintock
Scientist, Cytogeneticist
1902 – 1992
Barbara McClintock discovered genetic transposition (how genes change places within the chromosome) and through maize cytogenetics. She earned a Nobel Prize for her findings, making her the first woman in the United States to win an unshared prize. Her work with genetics helped discover gene suppression, physical trait patterns, and genetic recombination. She is known as one of the most brilliant medical scientists of her time.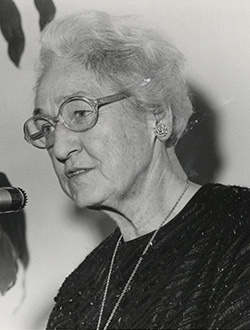 Virginia Apgar
Obstetrical Anesthesiologist
1909 – 1974
Virginia Apgar is known for designing and developing the Apgar Score, the first standardized method to assess the health of newborns. She was a leader in both anesthesiology and teratology, and contributed obstetrical findings to neonatal medicine. While she was a pioneer in several medical science departments, and was often the first or only woman to serve or win an accolade, she avoided the organized women's movement, saying that "women are liberated from the time they leave the womb."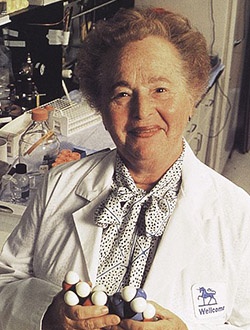 Gertrude Belle Elion
Biochemist, Pharmacologist
1918 – 1999
One of Gertrude Belle Elion's most well-known contributions to medicine was her development of 6-mercaptopurine (Purinethol), the first major drug used to fight leukemia. Her other developments include Azathioprine (Imuran), Allopurinol (Zyloprim), Pyrimethamine (Daraprim), Trimethoprim, Acyclovir (Zovirax), and Nelarabine. Her findings are used to help treat leukemia, malaria, organ transplant rejections, and herpes. Even after her retirement, Elion continued to work in the lab, and oversaw the development of azidothymidine (AZT), which was the first drug treatment for AIDS.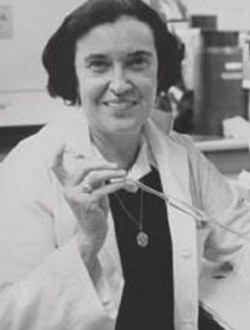 Rosalyn Sussman Yalow
Physicist
1921 – 2011
Rosalyn Yalow was a medical physicist who created and developed radioimmunoassay (RIA), a technique used to measure the concentration of antigens in the body. This technique made it possible to scan blood donations for infectious diseases, like HIV/AIDS or hepatitis. She was a co-winner of the 1977 Nobel Prize in Physiology or Medicine. If you've ever had a blood transfusion, Yalow is who you should be thanking.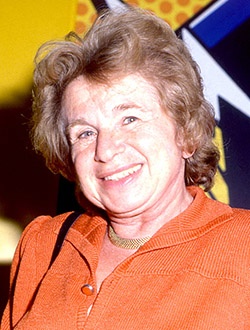 Ruth Westheimer
Therapist, Author
1928 – current
Ruth Westheimer, better known as Dr. Ruth, became famous as a sex therapist and media personality. She has revolutionized open discussion about sexuality, sex education, and contraception with her candid, humorous demeanor through shows like Sexually Speaking, The Dr. Ruth Show, What's Up Dr. Ruth?, and You're on the Air with Dr. Ruth. She has written over 40 books, helping to pioneer frank, open dialogue about sexuality. In 2002, she received the Leo Baeck Medal for her humanitarian work promoting tolerance and social justice.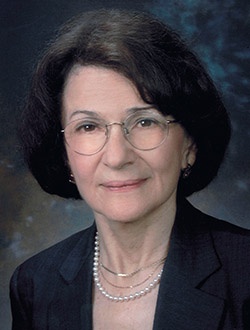 Patricia Goldman-Rakic
Neuroscientist, Neurobiologist
1937 – 2003
Patricia Goldman-Rakic is known as one of the most distinguished neuroscientists of her time. She was the first scientist to chart the frontal lobe of the brain, and her research has contributed to diseases like Alzheimer's and Parkinson's. She also studied memory cells in the prefrontal cortex, which led to the discovery that dopamine loss in the prefrontal lobe caused memory loss. Her findings helped change the path of neuropsychiatry by creating a way to treat and understand mental illnesses, memory, and behavior associated with diseases like schizophrenia, Alzheimer's, and Parkinson's disease.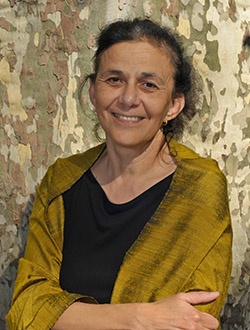 Photo: John D. & Catherine T. MacArthur Foundation
Wafaa El-Sadr
Professor, Researcher, Director
1950 – current
Wafaa El-Sadr is known for her efforts in helping research and develop programs relating to HIV/AIDS and infectious diseases. She has led studies through private foundations and New York State and New York City Departments of Health, as well as the National Institutes of Health, U.S. Agency for International Development, U.S. Centers for Disease Control and Prevention, and Health Resources and Services Administration. Recently, she has focused on highlighting the impact of HIV, and has established the Domestic Prevention Working Group.
Thank you to all of the women who have paved a way for medicine and research, and for the women working in the medical field. You are changing the world, making it happier and healthier, and we truly appreciate you.
Want to learn more about Fusion's role in healthcare? Read The United States of Fusion.
Want to get the most our of your medical career? The next step is your new travel assignment. Talk to us and we'll put you in the best location for you to make a difference.