Summertime is no exception to the healthcare industry... you're a medical traveler working your tail off. You don't get a summer break, but you can kick back with some well-deserved R&R and get your summer BBQ on. Make the most of the sunny weather with these top BBQ recipes that are guaranteed to give you good eats while you're on your travel assignment.
Better yet, host your own backyard BBQ and make a few of these dishes to impress all of your new traveler friends you've made along the way!
19 Summer BBQ Recipes Medical Travelers Should Try
Parisian Potato Salad
This isn't your typical potato salad. Add a little class to your BBQ with a Parisian twist: stone ground mustard and fancy cornichons. Added bonus: This recipe uses Greek yogurt instead of mayonnaise—healthy is classy too!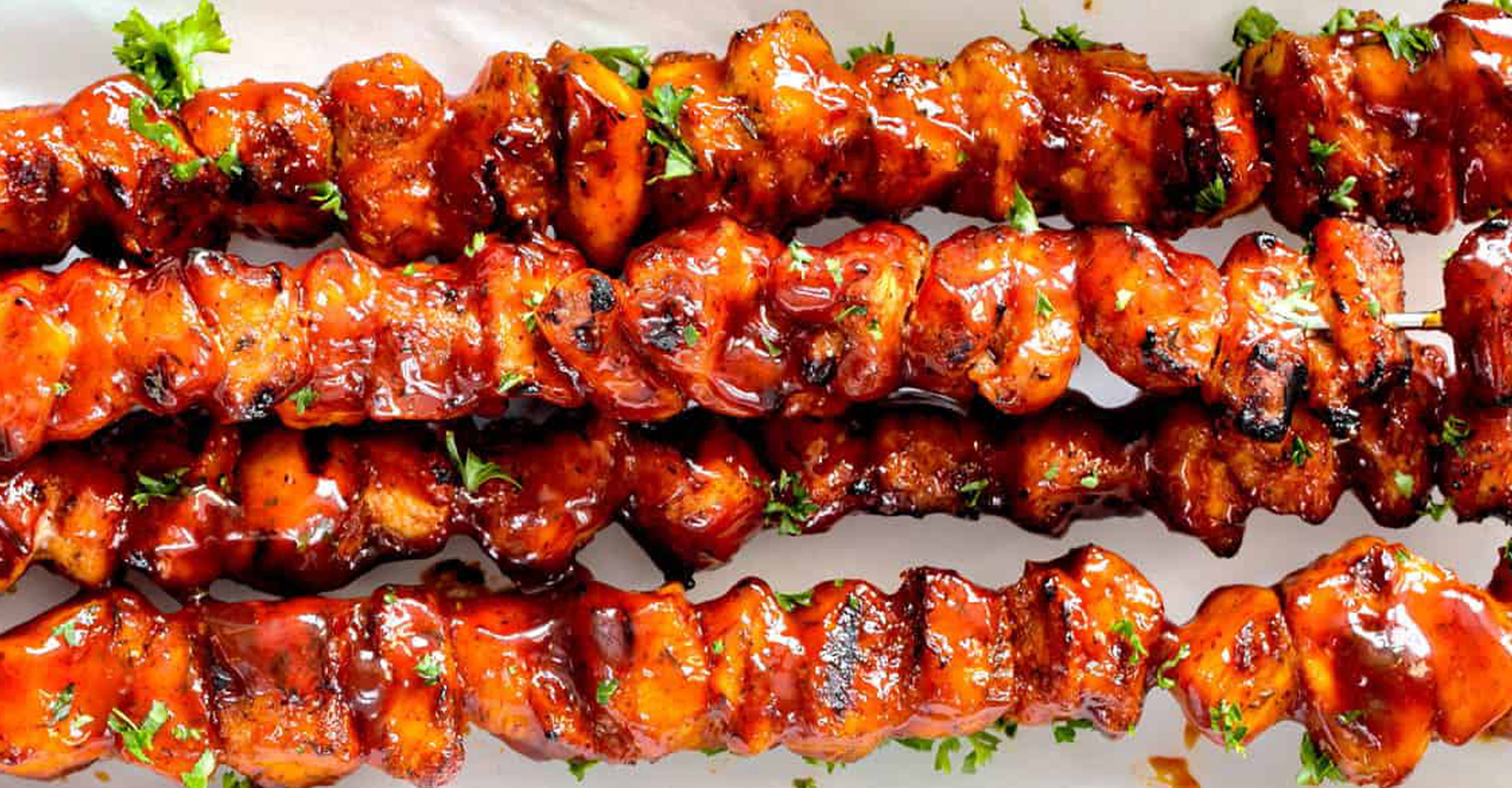 BBQ Chicken Kebabs
Impress your guests with a homemade BBQ sauce! This spicy little number includes a chicken rub of paprika, chili powder and brown sugar before slathering on the good stuff: homemade sauce with molasses and Dijon mustard.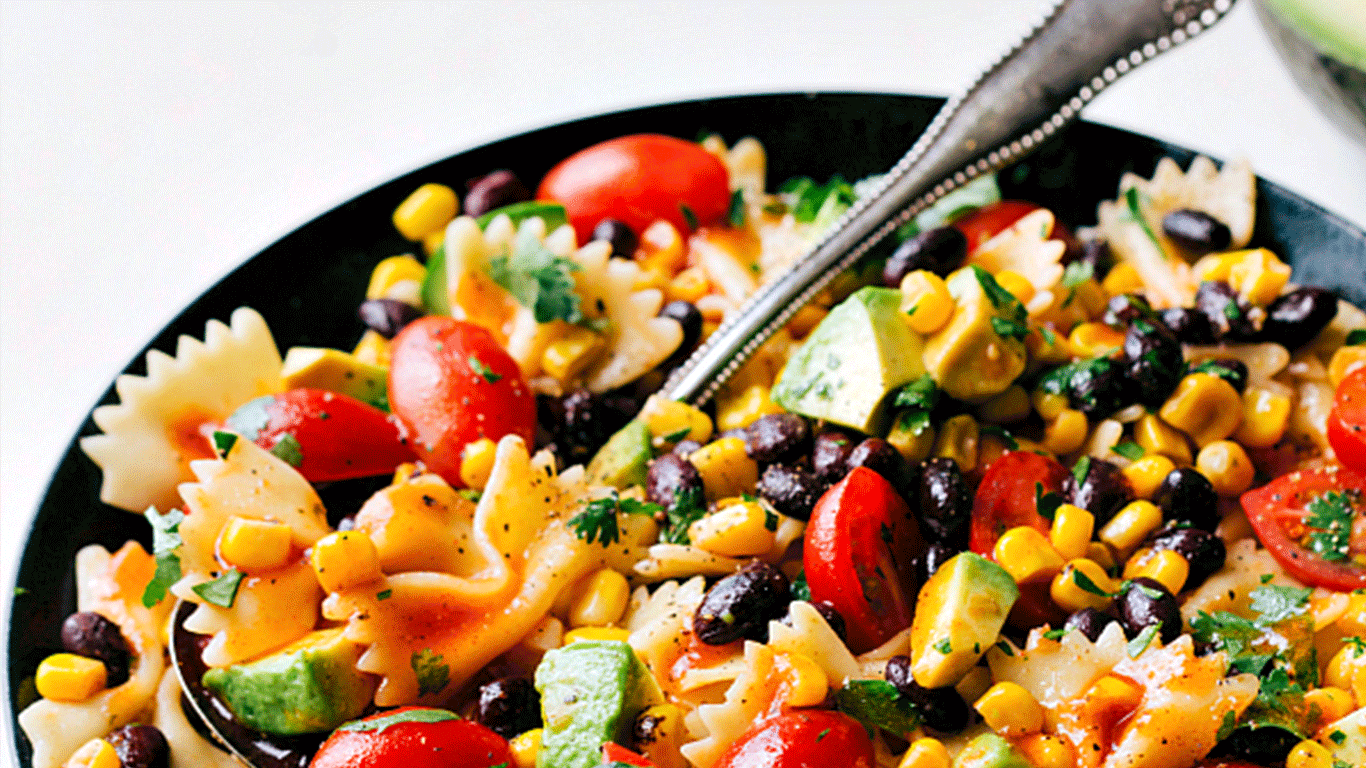 Tex Mex Pasta Salad
So maybe cooking isn't your thing, and you just want to pick up a pint of pasta salad at your local deli counter. That's cool, we get you. But why not try putting together this super simple version with a southwestern kick?! This Tex Mex pasta salad has canned corn and black beans mixed with fresh veggies and pasta. It's so easy to make, by the time you get in and out of the deli, you could have thrown this together and racked up some bragging rights.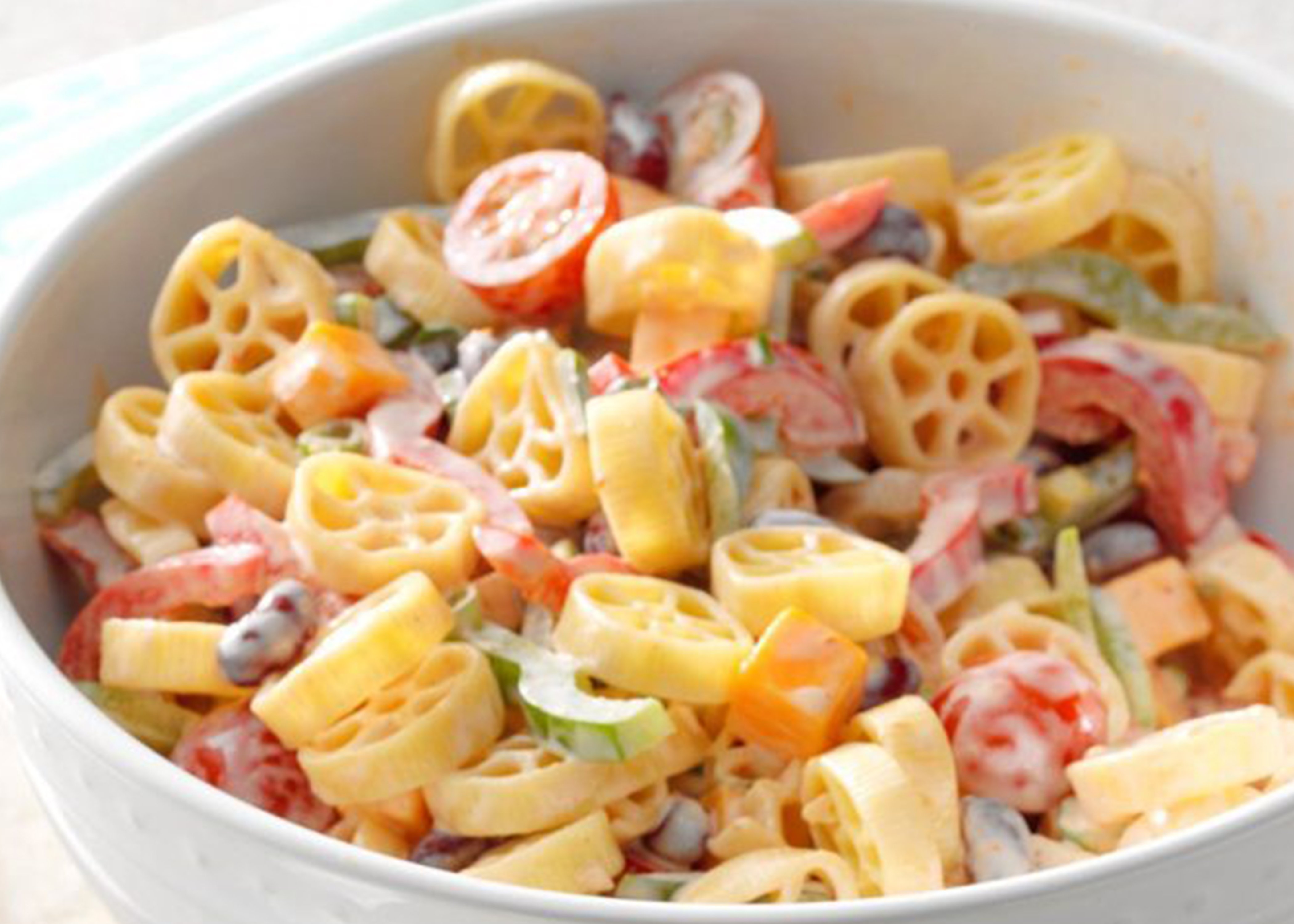 Wagon Wheel Pasta Salad
Go simple and classic with this wagon wheel pasta salad. If you went to any BBQ in the 90s, this salad was pretty much a staple. This salad has peppers and beans in it too, so you'll be sure to get your greens and protein. (*Hint: Can't find wagon wheels? Substitute macaroni for a similar classic pasta salad.)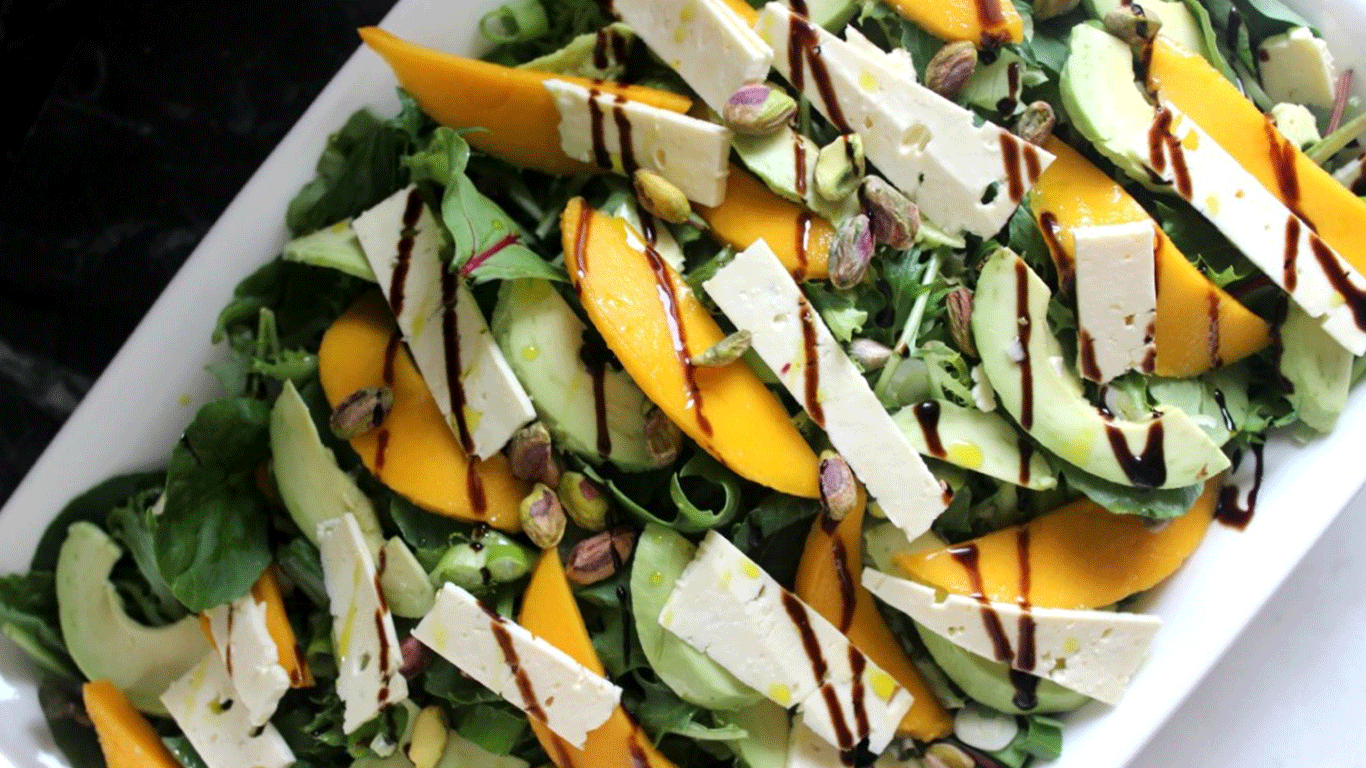 Mango and Feta Summer Salad
Take the boring out of that regular salad you scarf down while taking a quick break at work and start chowing down on something more flavorful. Pick the greens of your choice and top it off with avocado, mango, feta and pistachios. Balsamic glaze helps compliment the salty and sweet for a perfect salad combination. This is an easy, popular, and colorful addition to any BBQ.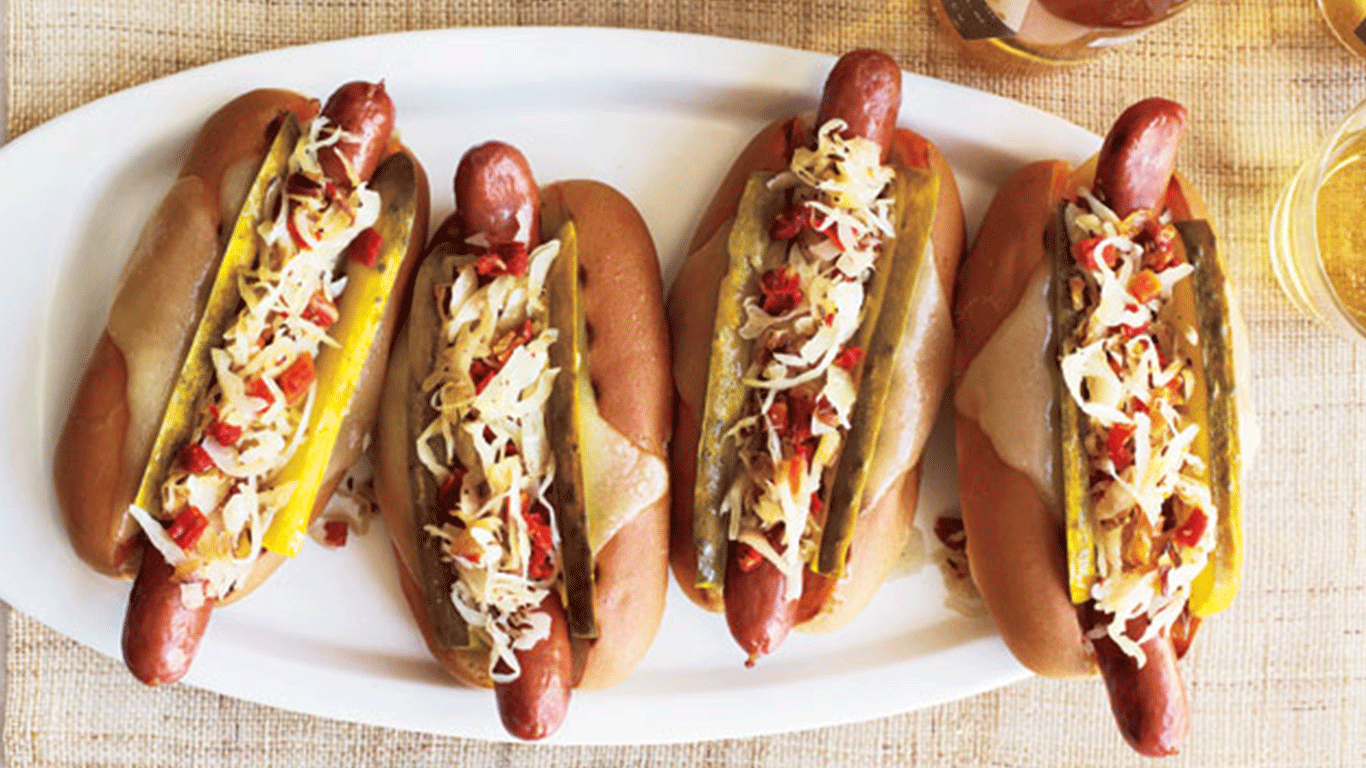 Reuben Dogs
Looking for a twist on a classic? A Reuben dog is an easy grilling recipe that substitutes your standard hot dog with corned beef and is topped with Swiss cheese, sauerkraut and Thousand Island dressing. For a healthier hot dog, you can substitute with turkey or chicken dogs.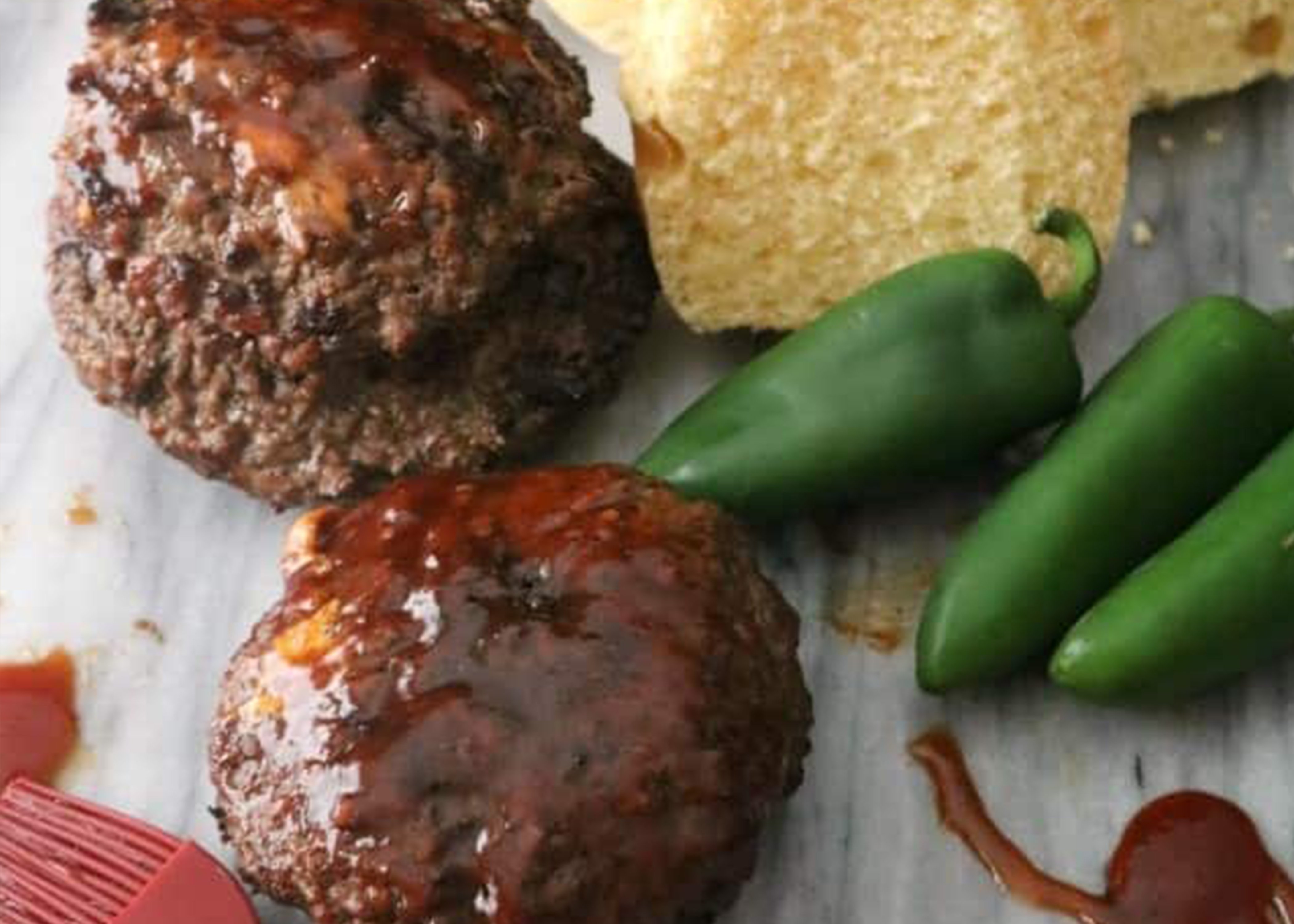 Stuffed Jalapeno Cheeseburgers
Burgers are taken to the next level in this recipe with BBQ, jalapenos and cheddar cheese. If your guests are not into spicy stuff, you can always leave out the jalapeno, but this recipe is actually pretty mild.
Georgia Gold BBQ Chicken
What's this? Another BBQ chicken recipe? If you're not into the heat of other tomato-based sauces, this recipe is your (golden) ticket. Mustard, honey and molasses are the stars of this recipe show. It requires no marinating, so just brush on the sauce while you're grilling your chicken.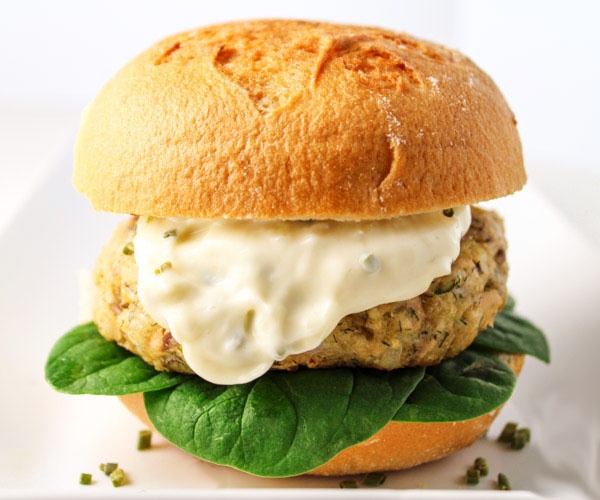 Parmesan and Dill Salmon Burgers
Burgers don't always have to be beefy. One part fish, one part patty, this masterpiece uses Parmesan cheese and dill mixed with canned salmon for a gourmet burger that is easy to make and all parts tasty.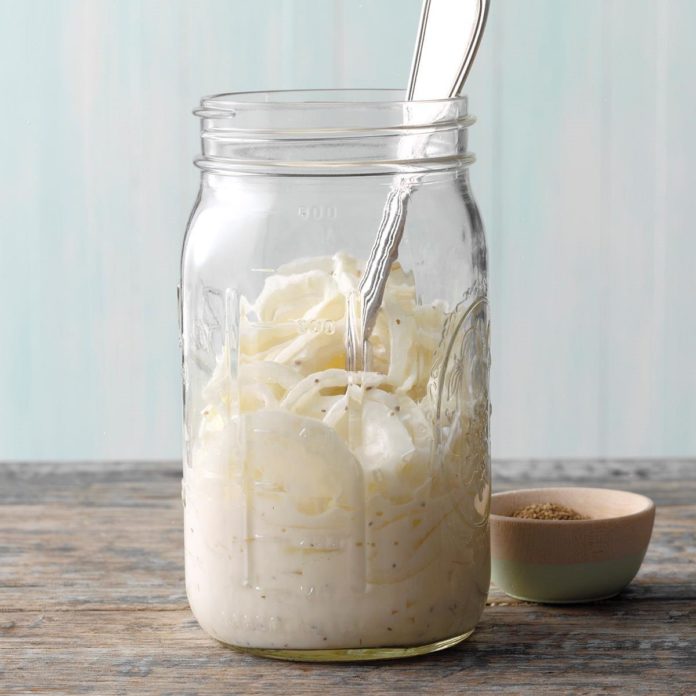 Crisp Onion Relish
Throw together this super simple relish to top off your burgers, brats, tacos and more. The only thing you need to do is dissolve a few ingredients together and you're golden.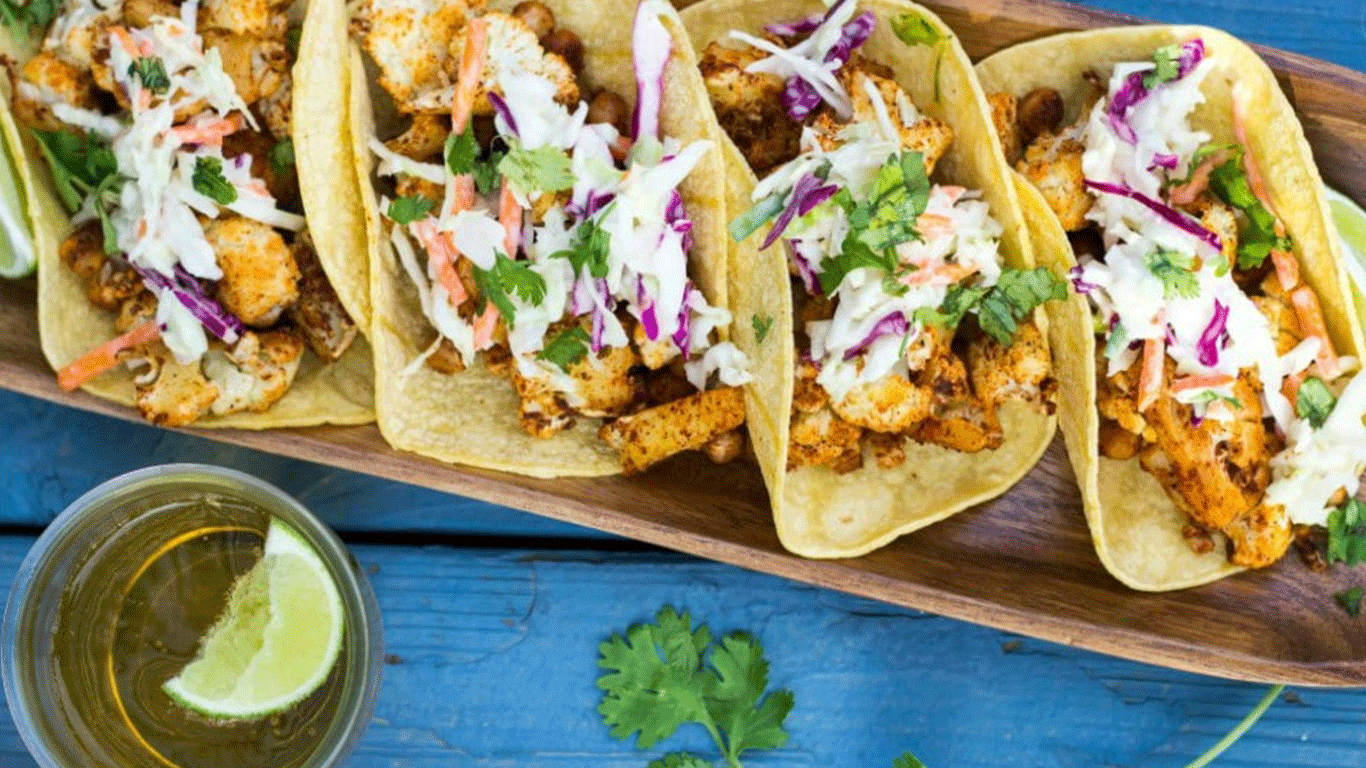 Cauliflower and Chickpea Tacos
Get a vegetarian spin on your taco crush with these cauliflower and chickpea tacos. With amped up flavors like cumin, jalapeno, chili powder and pepper, you'll definitely want to top it off with the homemade creamy lime coleslaw!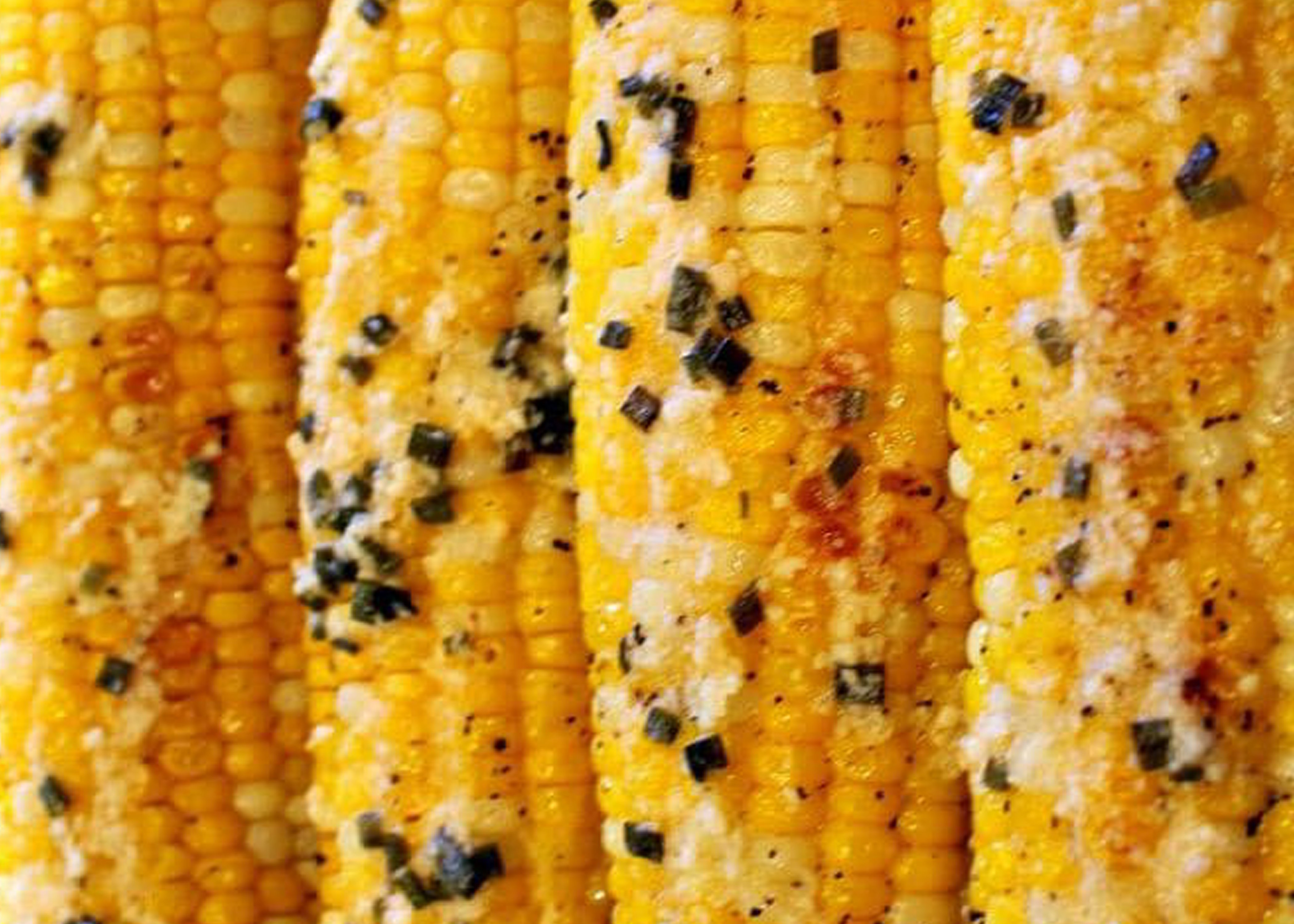 Parmesan Chive Corn
What is a BBQ gathering without corn on the cob? Traditionally, you roast the corn and pack on some butter and salt for flavor, stick those little cob holder thingys on the side and chow down... but what if you could get a little more fancy with it? When in doubt: cheese. This recipe adds flavor with Parmesan cheese and fresh chives.
GET SAUCY
If you have your grilled meat recipes perfected, perhaps you could experiment with some sauces? Host a BBQ where your guests can try a bunch of different sauces with their grilled foods!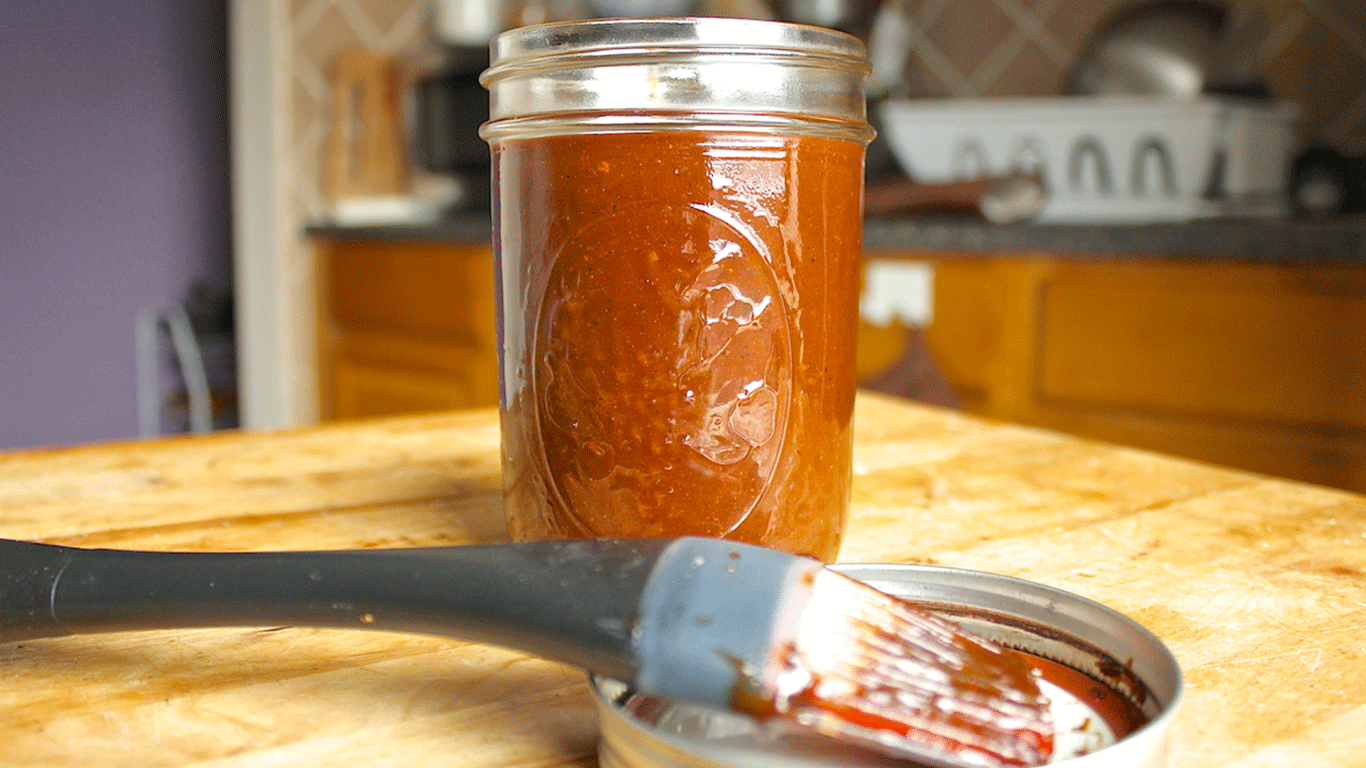 Sweet and Spicy BBQ Sauce
Don't want to be lame-sauce? Want to add a little more sweet and a lot of extra heat to your gathering? This version uses honey and crushed red pepper flakes to put an extra sweet kick in any of your BBQ dishes. Sauce it up and enjoy your celebration!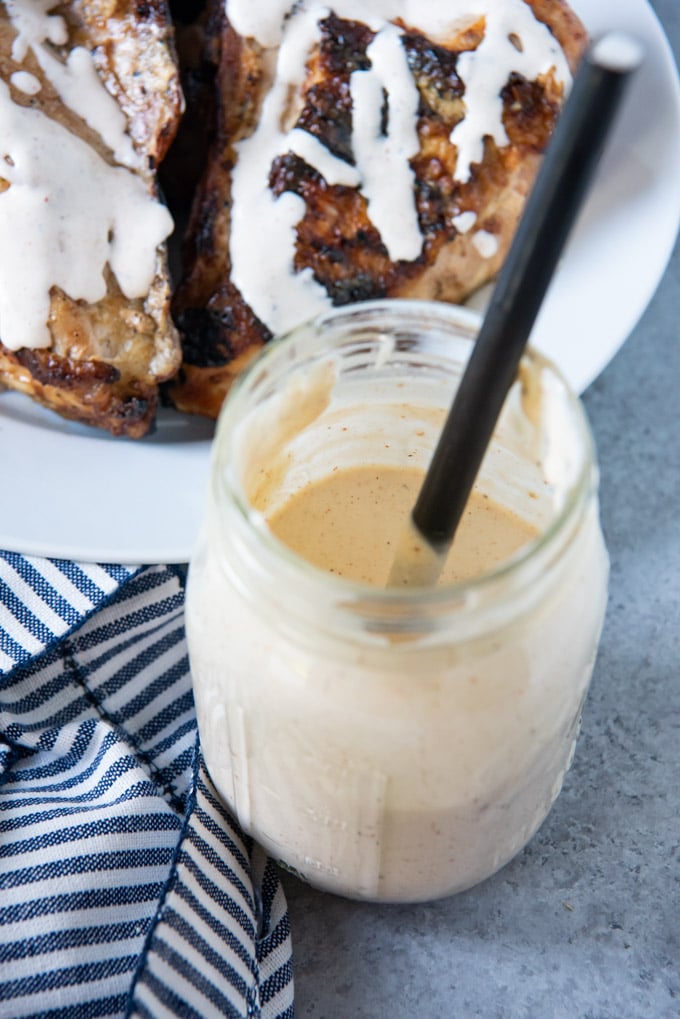 Alabama White BBQ Sauce
Creamy and tangy are a whole new take for this Alabama sauce. It's easy and goes on everything from chicken to pork to burgers. Whisk together your mayo, vinegar, mustard, horseradish and spices for an easy and unique white sauce. (*Hint: You can substitute the mayo with Greek yogurt for a healthier take.)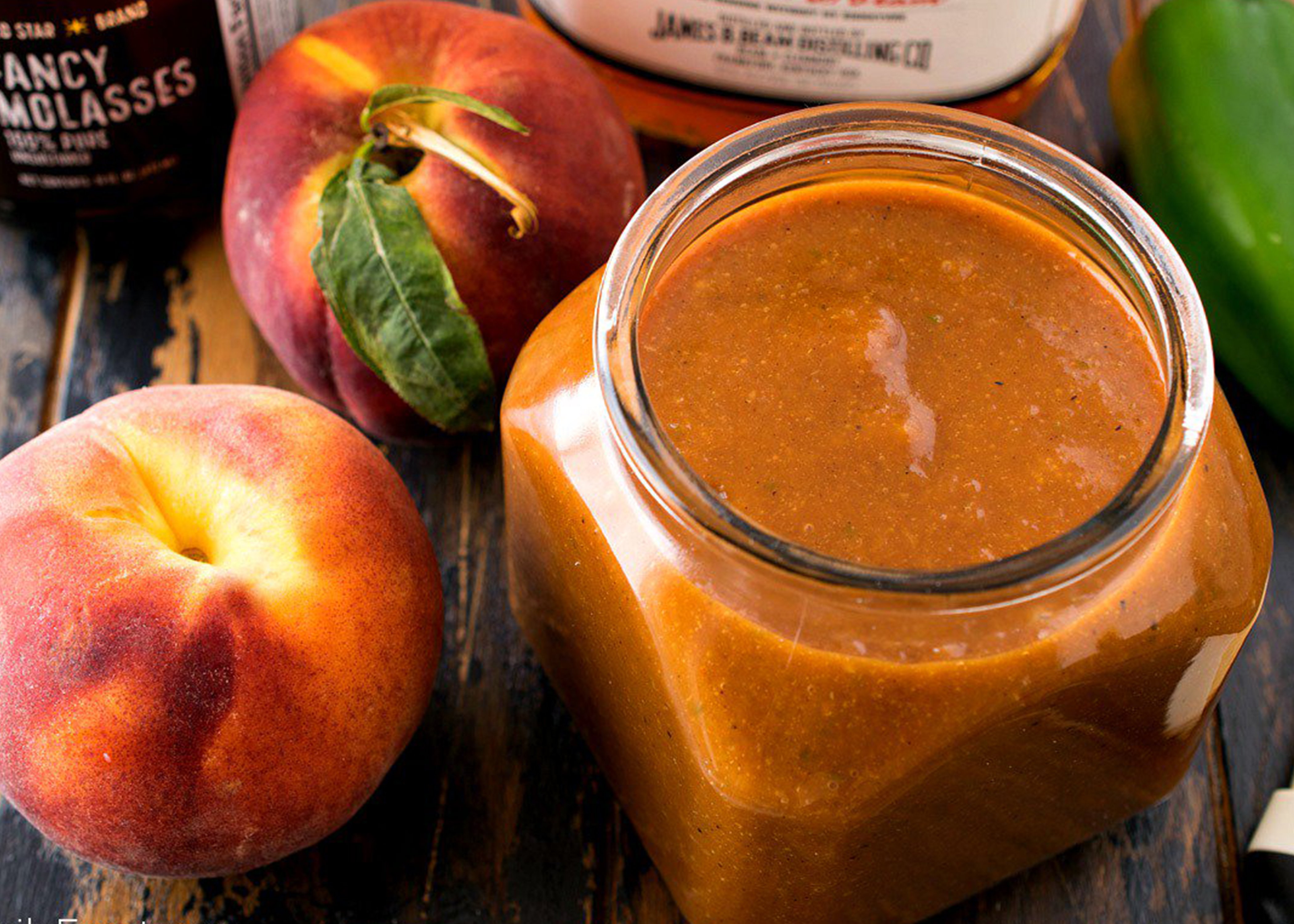 Bourbon Peach BBQ Sauce
This sauce recipe is just peachy! Sweet peaches and onions are simmered and then blended with molasses, honey, vinegar, soy sauce, a variety of spices you probably already have on hand. Don't forget the bourbon!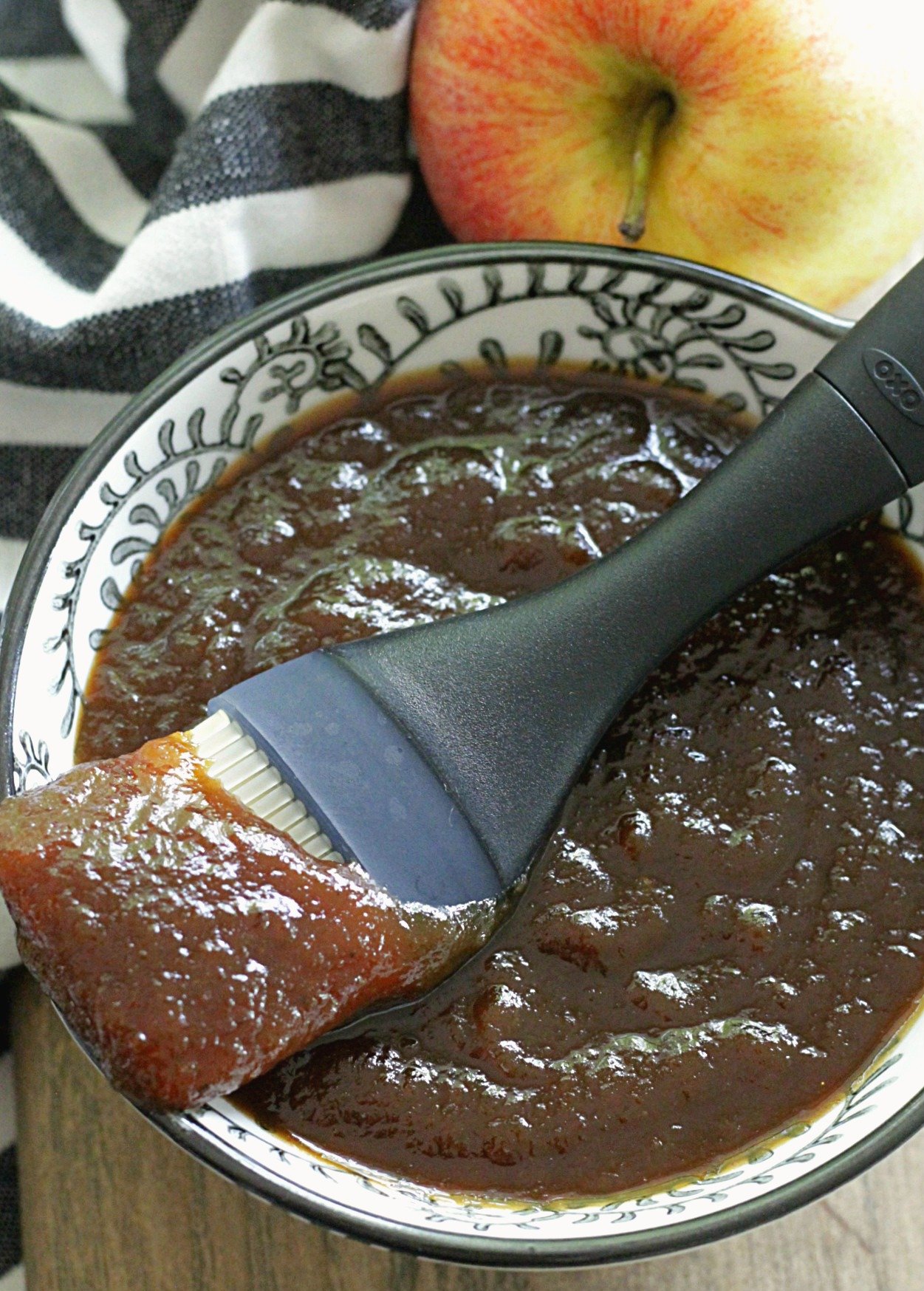 Apple Butter BBQ Sauce
Apple butter is great on toast, but did you know you can use it to make a tasty BBQ sauce? Mixing apple butter with steak sauce, mustard, honey and vinegar create this unique recipe. This sauce is best on brisket, but you can use it on any grilled meat.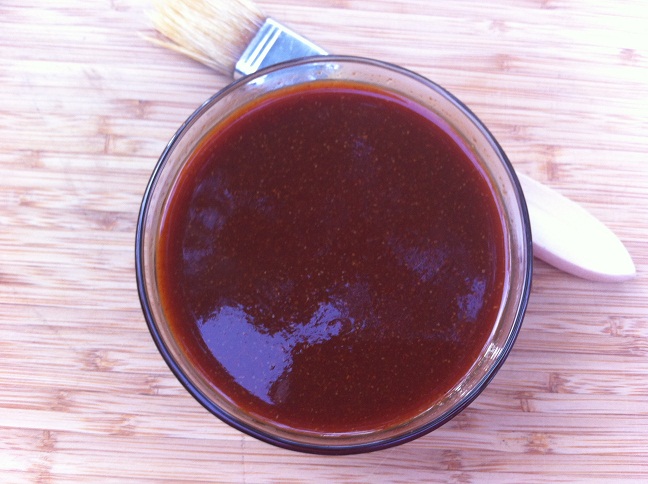 Morning Brew BBQ Sauce
Coffee isn't just for that morning wake up call anymore. Mix your morning brew with ketchup, vinegar, Worcestshire sauce and chile spices to create this go-to marinade for brisket, tri-tip, chuck roast and other grilled meats.
GET SWEET
You didn't think we'd skip out on the desserts, did you? One of your guests is bound to have a sweet tooth, so here's a few BBQ dessert classics that help tame the summer heat and satisfy those sugar cravings.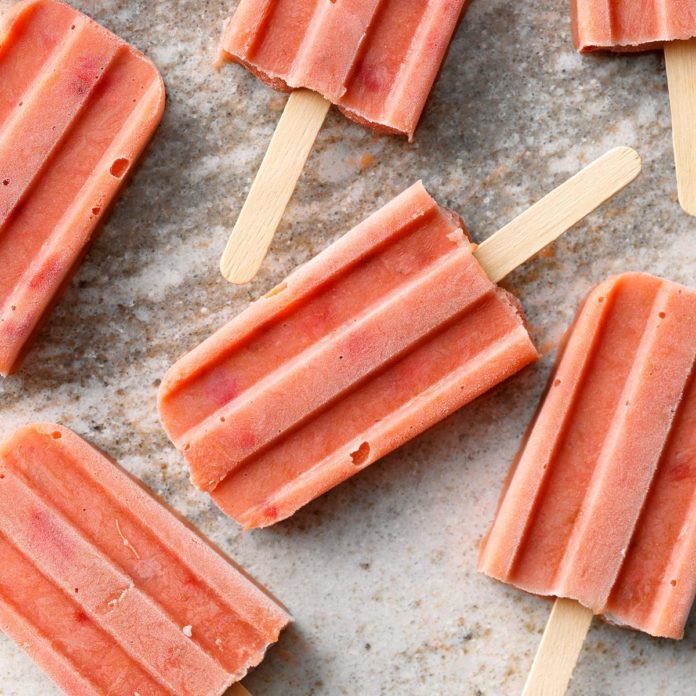 Strawberry Rhubarb Ice Pops
Are you one of those people who likes fresh summer rhubarb? Ditch the pie and go all in for these popsicles. Made with fresh rhubarb and strawberry yogurt, this dessert is also on the healthier side. I know it's probably easy to just run to your local grocery store and grab something from the freezer section, but these will earn you points for effort.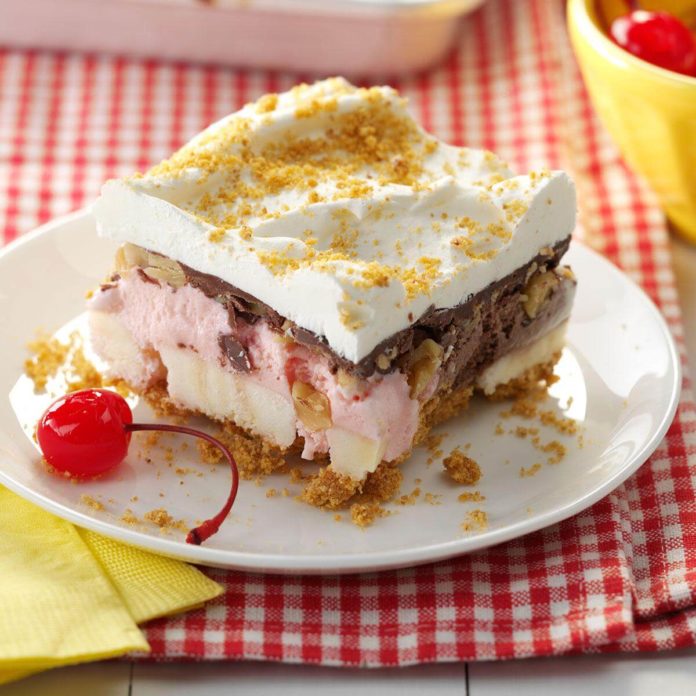 Banana Split Dessert
What do you do when you can't make individual banana splits for every one of your guests? Make an icebox cake! This banana split dessert is like an ice cream cake in brownie-style form.
You've got the recipes, now all you need is to host the gathering. Pulse is a social app created specifically for medical travelers. Here, you can get connected to others in your field. Download the app now and host a BBQ meetup with all of your local healthcare professionals!