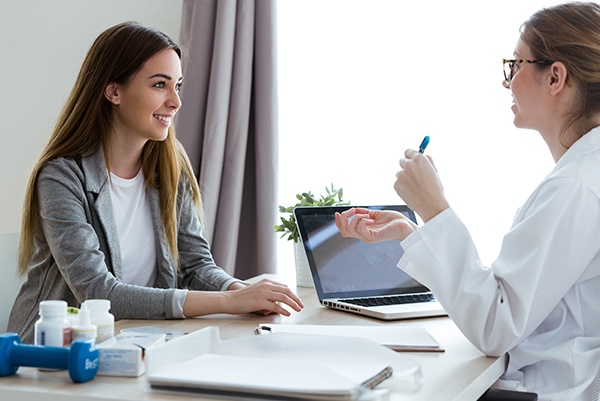 While it's no secret that there is a pretty prevalent nursing shortage, it's important to remember that this shouldn't lower your standards when looking for potential nurses to join your team. As a recruiter, it will be your job to find the best possible candidates to insure that you're adding a new member that will mesh well with the rest of your staff and provide the best possible care. From determining a nurse's level of experience to his or her involvement in interacting with patients, recruiters can't only ask nurses the most common interview questions.
Nurses have a unique relationship with patients and other healthcare staff, such as physicians, and employing a nurse who doesn't fit into the organization's culture or who may not be a good fit for the position can be a significant cost for the hospital. This is why knowing which questions to ask when interviewing nurses is crucial. These can make or break an interview and certainly shed light on candidates who would or would not be a good fit. Below are just a few important questions to ask.
5 Questions to Ask When Interviewing Nurses
What made you chose this specialty?
This shouldn't be a question that eliminates or accepts nurses on the spot, but it can also give some insight when it comes the motivation behind the candidates applying for a job. While it's okay if they say that they simply want experience in the field regardless of the specialty, if a candidate has a particular reason as to why they wanted to join your staff, it can show that they are dedicated and truly care about the impact of his or her career. Not having a response or having an overly generic response should throw up red flags for you about the nurse's motivation.
What Do You Find Difficult About Being a Nurse?
Some questions to ask when interviewing nurses seem traditional and basic on the outside, but the answers to these questions can offer up a lot of information. We hope that this question won't be an excuse for candidates to rant about everything that they don't like about being a nurse. Instead, we hope this question will help to highlight some of the difficulties they've overcome and how they managed to overcome them. This question will also hopefully show that your potential employee knows how to navigate a difficult question without sounding phony or rehearsed.
How or Do You Like to Be Recognized For Your Hard Work?
Not only is this question helpful to ask when interviewing nurses to gain information about what motivates them, but this question might provide information that will help you adjust how you run your practice. According to Becker's Hospital Review, acknowledging medical staff for their contributions helps establish a patient-centered care culture, so asking this type of question can show how well the nurse may fit in with the organization. It will also give you some ideas when it comes to recognition. If you can find out how nurses want to be recognized, you can tailor your program to entice other potential recruits.
Do You Prefer Working Alone or In a Group?
Either answer is fine, but it really depends on how your staff works. Some nurse managers will implement a mentorship program where veteran nurse will be paired with new hires. This will give new nurses someone they can come to with any questions or issues, and it will allow your established nurses to impart his or her wisdom and pass on advice to a new generation of nurses. If you want to know whether or not you candidate will mesh well with your staff, this is a great question to ask.
How Do You Ensure That a Patient Has a Good Experience?
The patient is the center of every health organization and should remain so during a job interview. A nurse's main responsibility centers around keeping patients safe and happy while they are in the hospital, which is why it's important that nurses articulate how they approach patient care. Bedside manner is crucial in the healthcare industry, so this question will give candidates the opportunity to showcase his or her ability to provide the best possible care.
Also, if you're having trouble finding recruits, you might want to check out a lead generation website like TravelNurseSource to land the best possible candidates.
Troy Diffenderfer has been covering the healthcare industry for several years. He's provided content for websites like AlliedTravelCareers.com and LocumJobsOnline.com. In his free time, he enjoys writing fiction and watching scary movies.