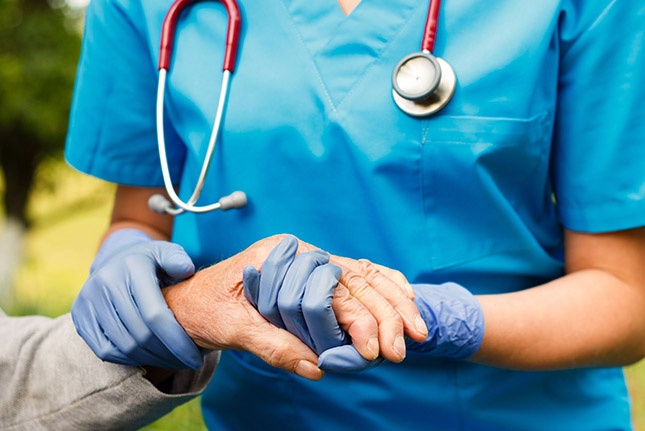 Nursing is one of the largest healthcare professions out there. As of 2017, there are nearly 3 million nurses in the U.S. and the need for more is on the rise. You may not even realize how much nurses impact the healthcare industry and affect the world on a day-to-day basis. We know being a nurse isn't easy, but it's so worth it, right?
You're on the front lines.
You're usually the first person in a healthcare facility who meets patients and family members. You build relationships and trust, and impact the recovery success of your patients directly. This role thrives on a philosophy of patient-centric care in order to keep healthcare safe and thriving. It's vital that patients trust nurses.
You're an innovator.
Stay curious, my friend. You've got a thirsty brain and you're living in a pool of industry ideas and knowledge. Because nurses are natural problem-solvers, you're always interested in how you can best serve your patients. Exploration and learning are huge for you, so you soak up as much knowledge as you can. In fact, we have a post about essential apps for nurses that you might want to read up on. Constant advancements, training, and new programs allow you to thrive and further help your patients' diagnosis, treatment, and recovery. It's an oasis.
You're an educator.
Because nurses form a level of comfort with their patients, you are trusted not only in helping to aid in recovery, but with the education of your patient's condition and treatment. A nurse's role in educating patients and their family members is detrimental to diagnosis, treatment, and recovery, as much as the comfort and well-being of the patient.
You're an advocate.
As a nurse, you have your patient's back. You're there for the diagnosis and recovery of your patients, because you know your decisions affect 36.5 million patients annually. It's critical that you have your head in the game and your heart in the right place. After all, optimal care and guidance for the patient is the main role of a nurse.
You practice what you preach.
While you're out there reppin' the best for your patients, educating, and learning, you stand by your methods. You're one of those nurses with integrity. And that's one of the best things you can pair with your knowledge and love for your patients.
Want to learn more about Fusion's role in healthcare? Read The United States of Fusion.
Looking for a new travel nursing job? See where you can go: