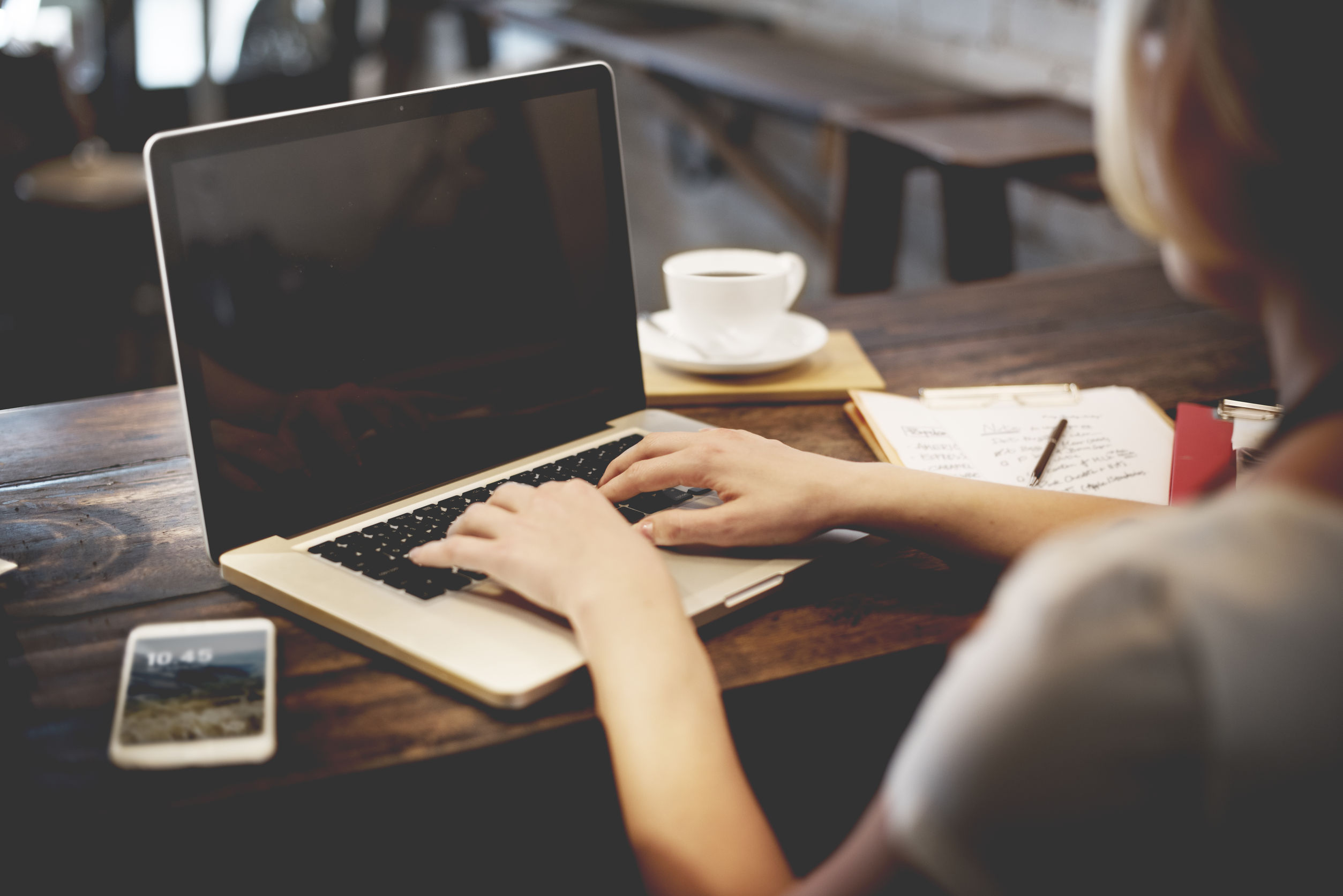 So, you need to earn some CEUs? Great! CEU's keep you up-to-date on the latest knowledge and techniques in your field. And guess what—earning them online is probably the easiest way to do it. Whether your job requires CEUs to keep your certifications and licenses, or you want to keep the learning going to get a step up at work, these online resources can help you get there.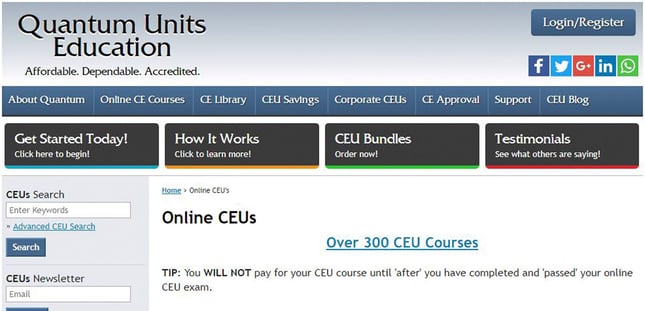 Quantum Units Education (QUE)
What you get:
"Bundles" and packages that detail the CE hours and cost, including a corporate plan
Over 36 categories of course offerings
A variety of course methods: free, online, ebook, video
An easy to navigate, user-friendly site
The cost:
Varies depending on bundle/plan you choose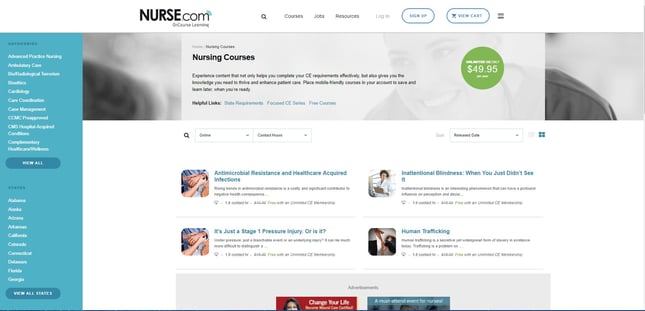 Nurse.com
What you get:
A wide variety of free course options
A specialized "Focused CE Series"
An easy to navigate, user-friendly site
The cost:
$49.95/all access/year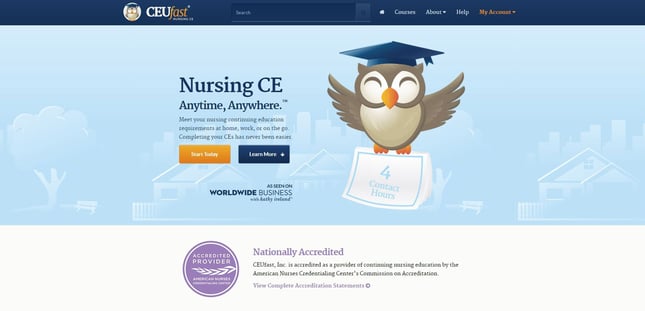 CEU Fast
What you get:
Over 100 courses available
Nationally accredited
Highest customer support in the industry
30-day money back guarantee
A free trial period
The cost:
$30/all access/month??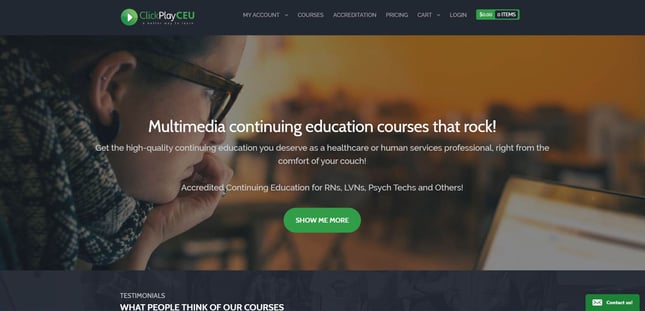 Click Play CEU
What you get:
Entertaining videos to help you earn CEUs without the boredom
Convenient, on-the-go courses
Certified in all 50 states
90-day money back guarantee
The cost:
$9/credit hour
$119/all access/year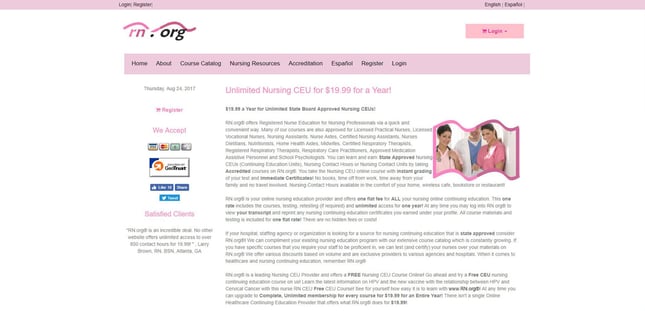 RN.org
What you get:
A full course catalog, divided into recent courses, state-specific courses, free courses, and more
Comprehensive list of state-by-state hours required and online hours accepted
An added list of nursing resources, for your convenience
The cost:
$19.99/all access/year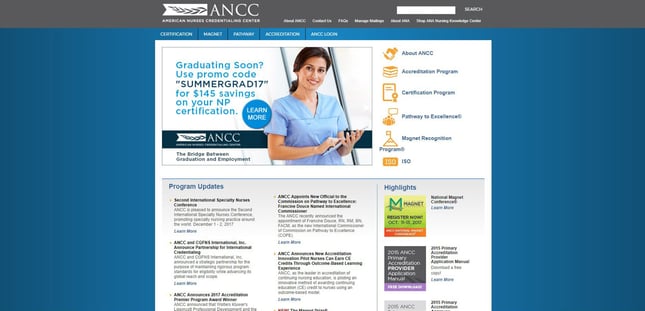 American Nurses Credentialing Center (ANCC)
What you get:
An extensive course list for accreditation, certification, and other programs
An easy to navigate, user-friendly site
Additional field-specific resources and directories
The cost:
Varies depending on the program you choose
Online classes and on-the-go seminars are the most convenient way to keep working on your certifications while you maintain your busy lifestyle and other obligations. What do you think? Have any other great online resources to share? Let us know!
If you want to know more about how traveling can help your medical career, download our free eBook.