Ah, the Thanksgiving meal. A time of year when we stuff our faces with tons of food and enjoy each other's company... and stomach pains. I know we don't always think of healthy eating around the holidays, but you can avoid the stomachache this year with healthy, versatile quinoa. Why quinoa? Well, for one, it's gluten-free. So, gluten-intolerant family or friends can still enjoy a quinoa stuffing, or any dish you choose to substitue that may not sit so well with them otherwise. Plus, it's high in protein and one of the few plants that has all nine essential amino acids. Whether you're hosting this year's Thanksgiving or bringing a side dish, these quinoa recipes are healthy, delicious, and sure to be a big hit with your crew.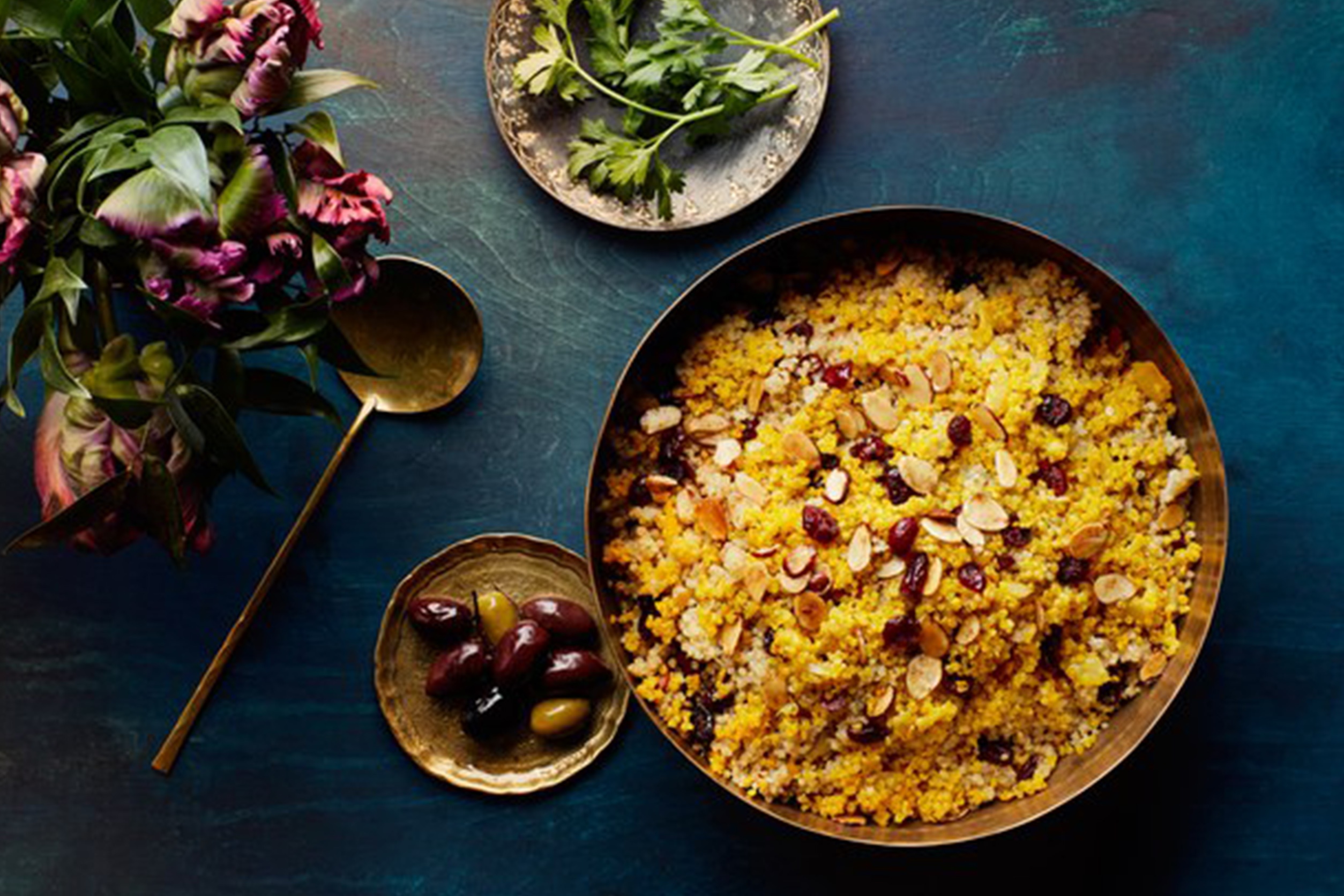 Saffron Quinoa with Dried Cherries and Almonds
Thanksgiving is a time to enjoy savory dishes…. and some of the savory recipes include saffron. You could also try this dish using coconut oil instead of olive oil for an even more flavorful quinoa. Get the recipe here.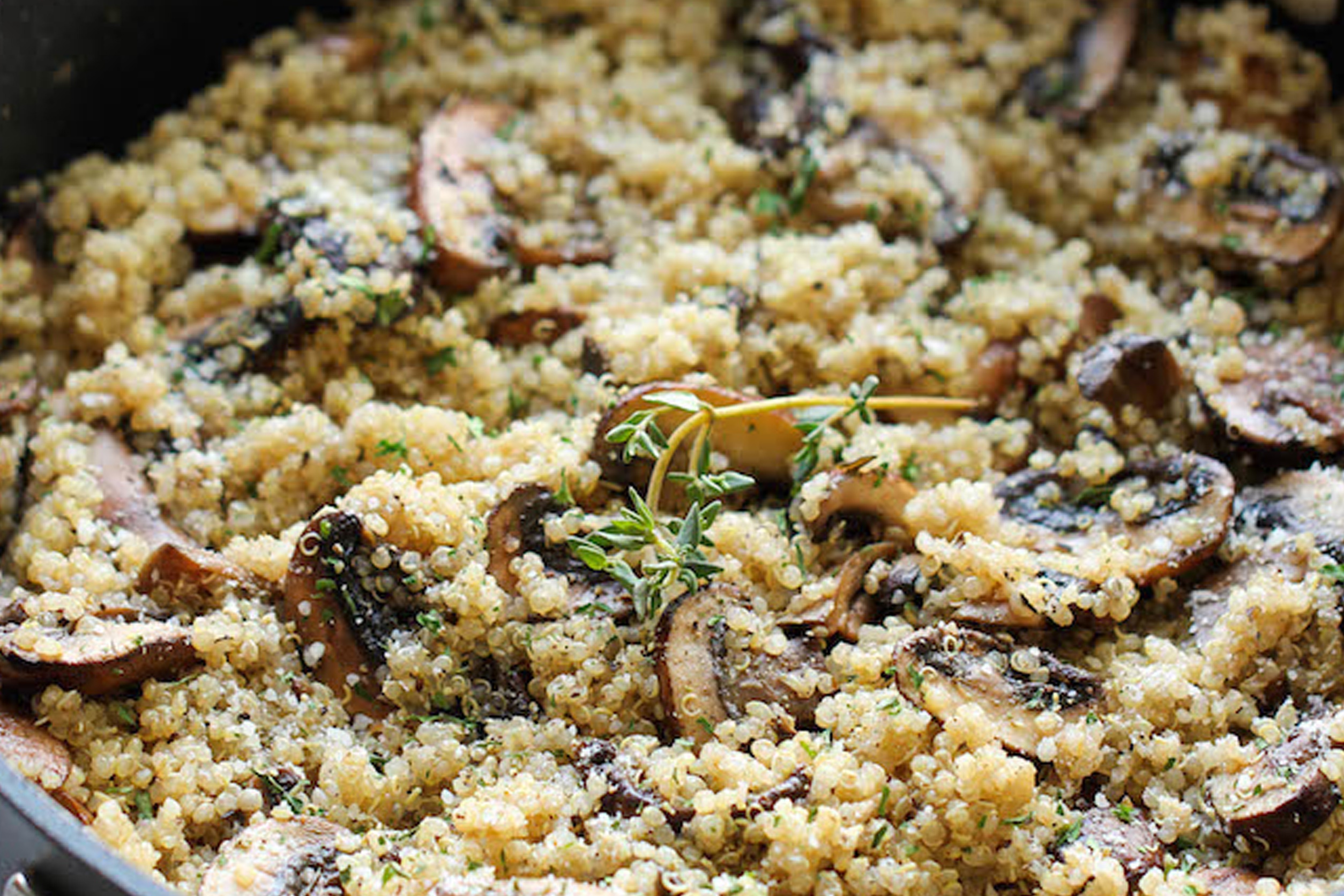 Garlic Mushroom Quinoa
This awesome and savory quinoa dish is a perfect substitute for your traditional Thanksgiving stuffing. Serve it as a side, or stuff your bird with it. Get the recipe here.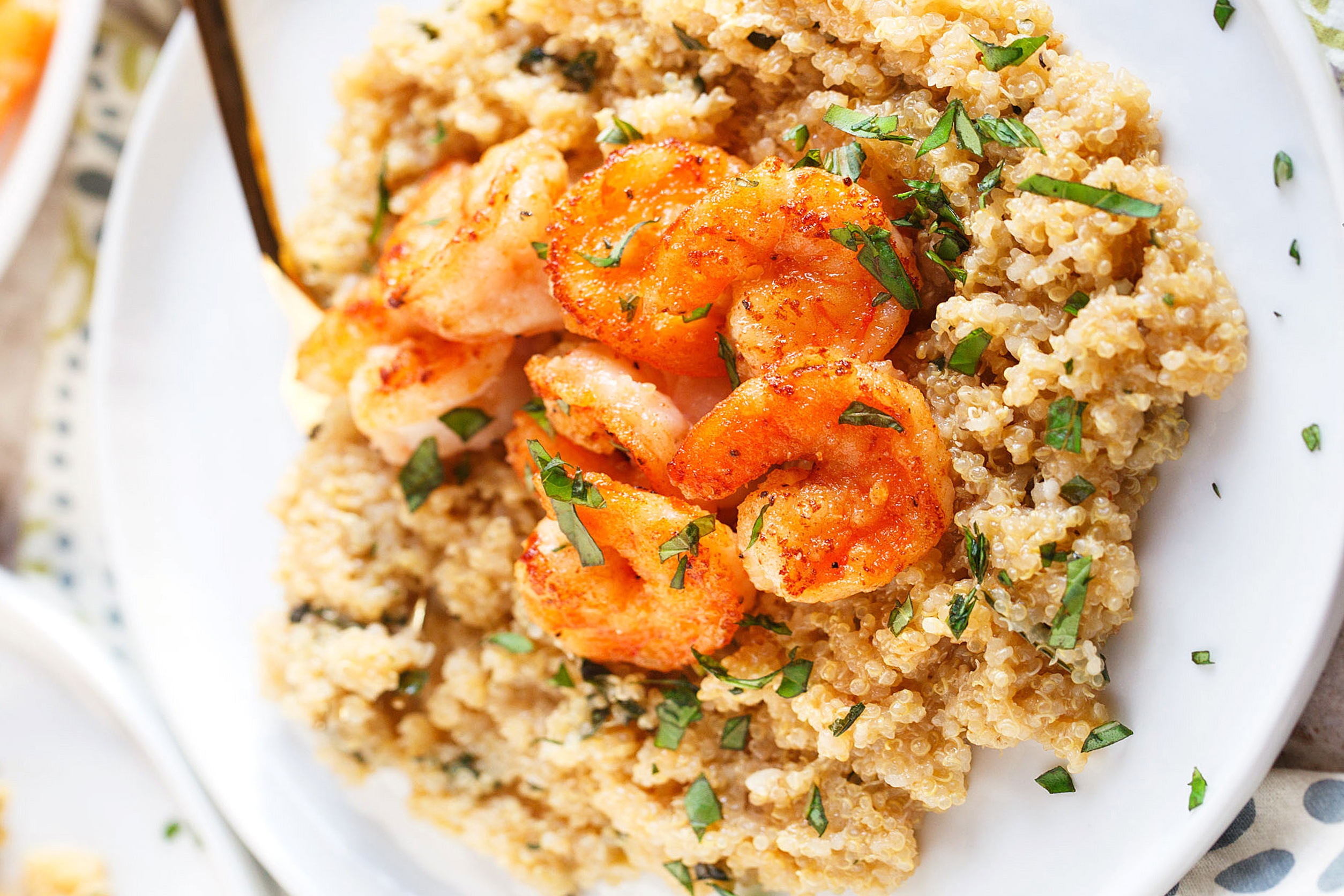 Garlic Butter Shrimp and Quinoa
I would've never thought to put these ingredients together, but crispy shrimp and paprika make this dish a perfect smoky and sweet addition to your holiday meal. Get the recipe here.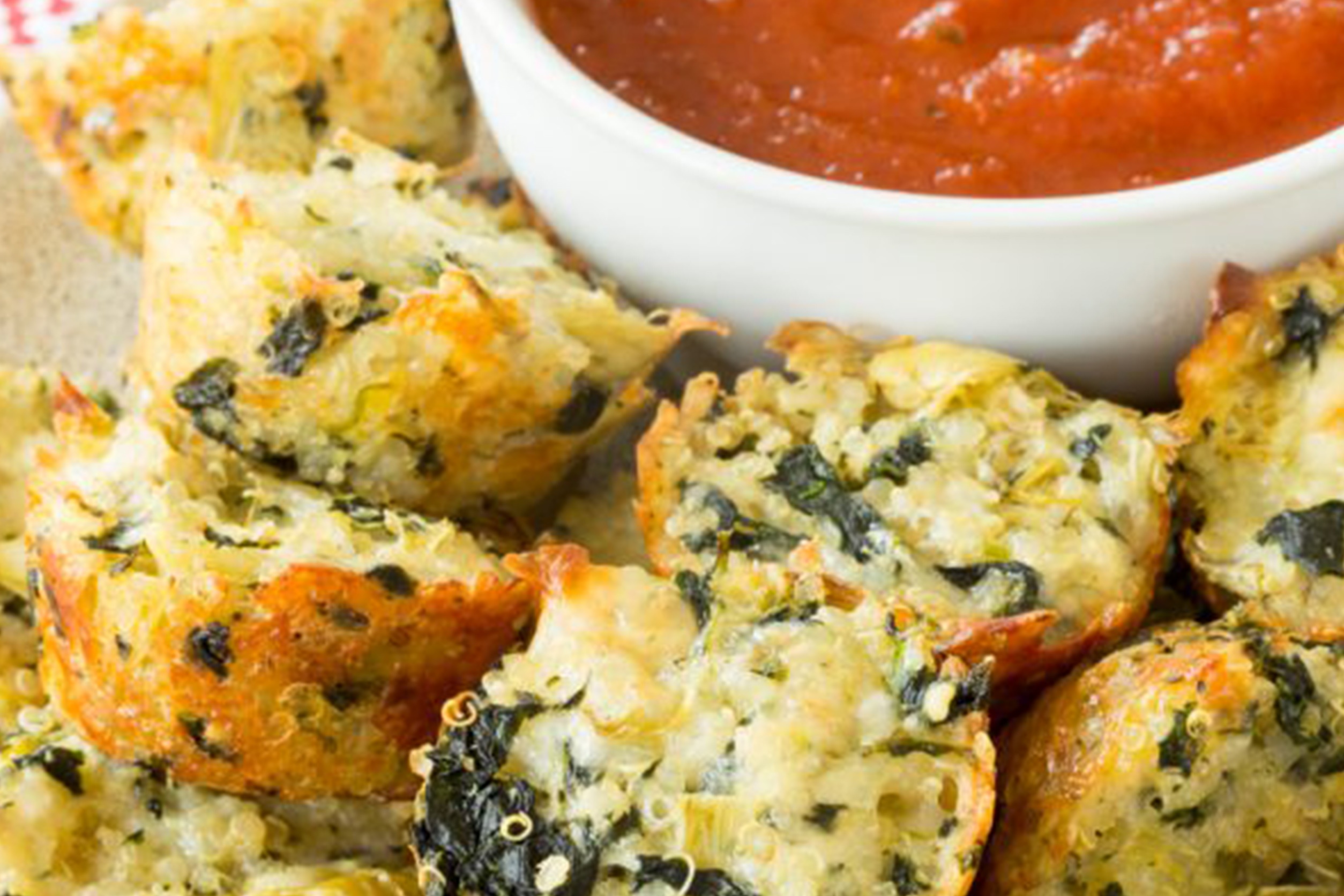 Cheesy Spinach Artichoke Quinoa Bites
Need something for the family to snack on while Thanksgiving is getting prepped? Keep everyone out of the kitchen and focused on these tasty quinoa bites. Get the recipe here.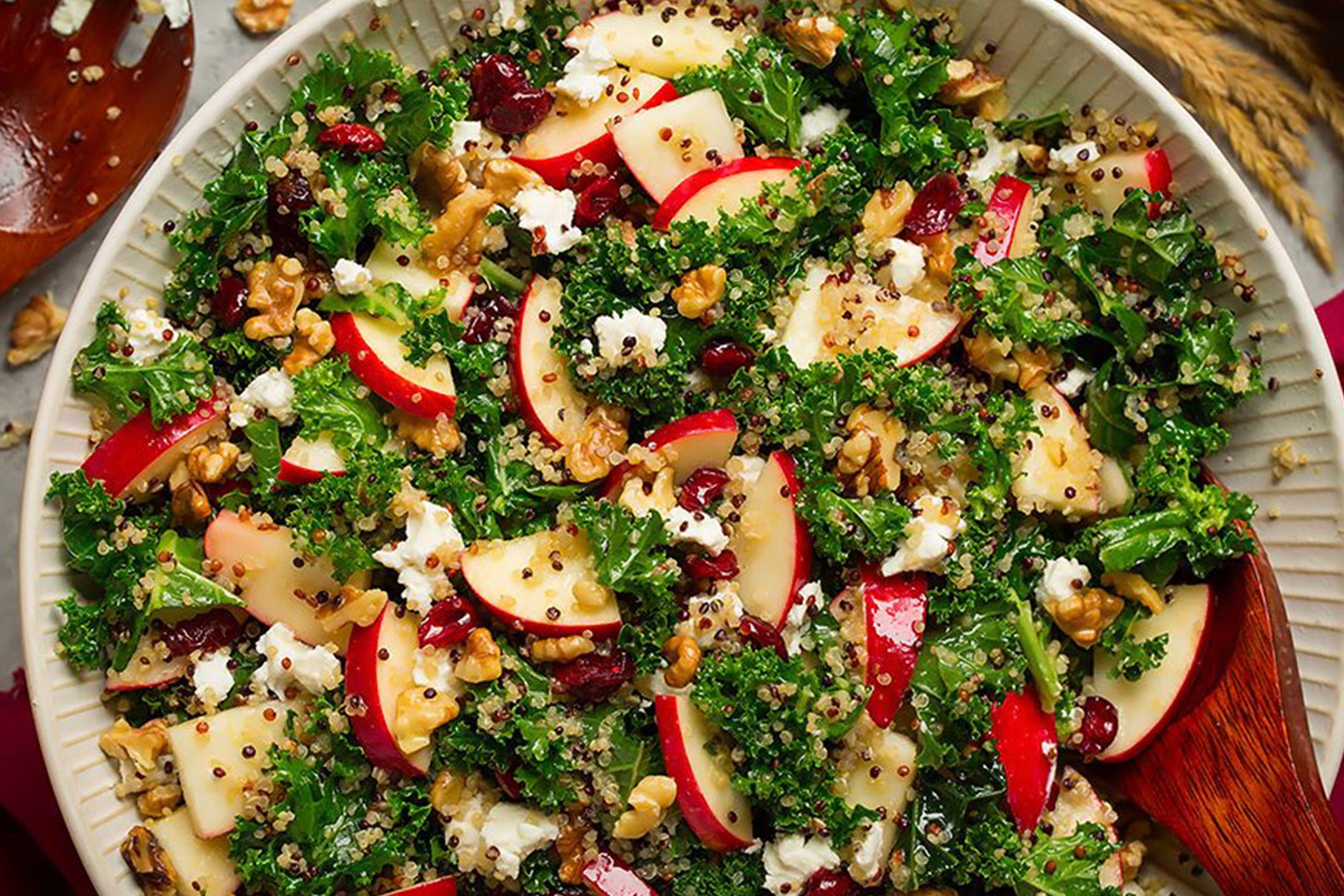 Autumn Kale Apple and Quinoa Salad
This salad just looks beautiful. Even if it wasn't totally delicious, it would still be pretty on your Thanksgiving table. Luckily though, this tangy, crunchy salad is a trifecta of tasty, healthy AND good-looking. Get the recipe here.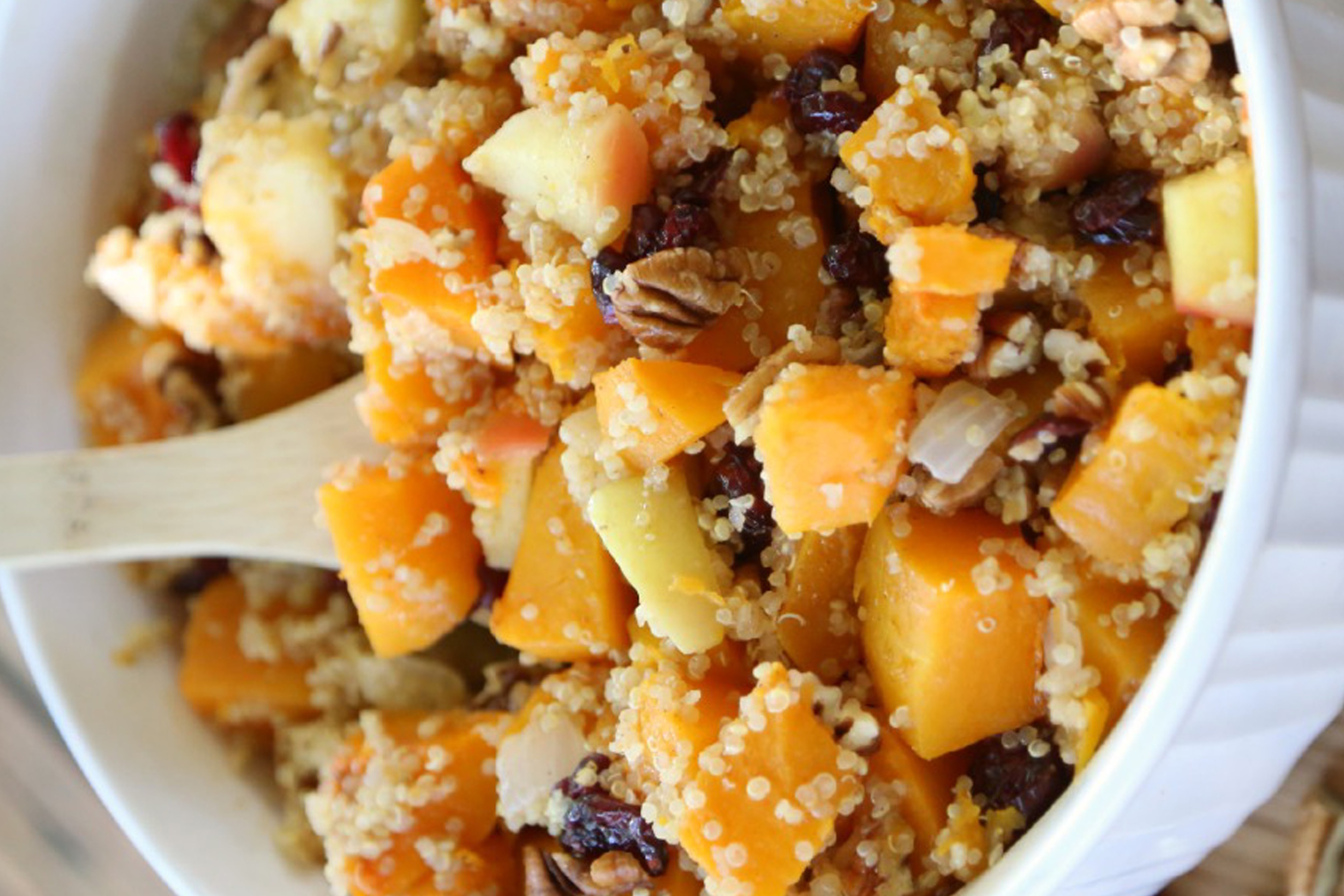 Butternut Apple Cranberry Quinoa Salad
Squash, cranberries, apples, pecans… this salad just screams fall. And because of that, it's the perfect side dish to your Thanksgiving. A little savory and a little sweet, and super easy to whip up before you head out to your Thanksgiving festivities. Get the recipe here.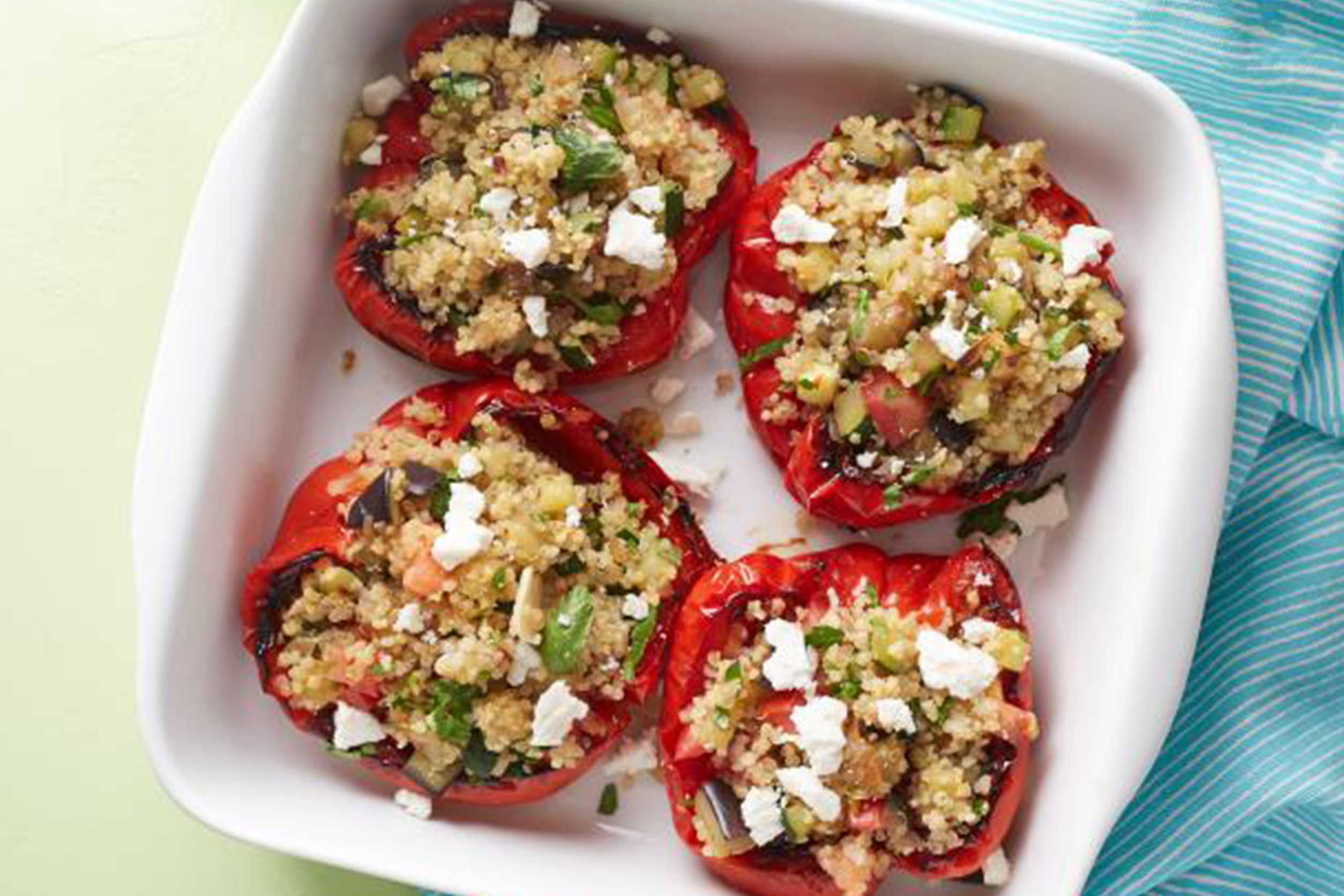 Quinoa and Vegetable Stuffed Peppers
This is a tasty and unique take on quinoa… and it makes great lunch leftovers too! Get the recipe here.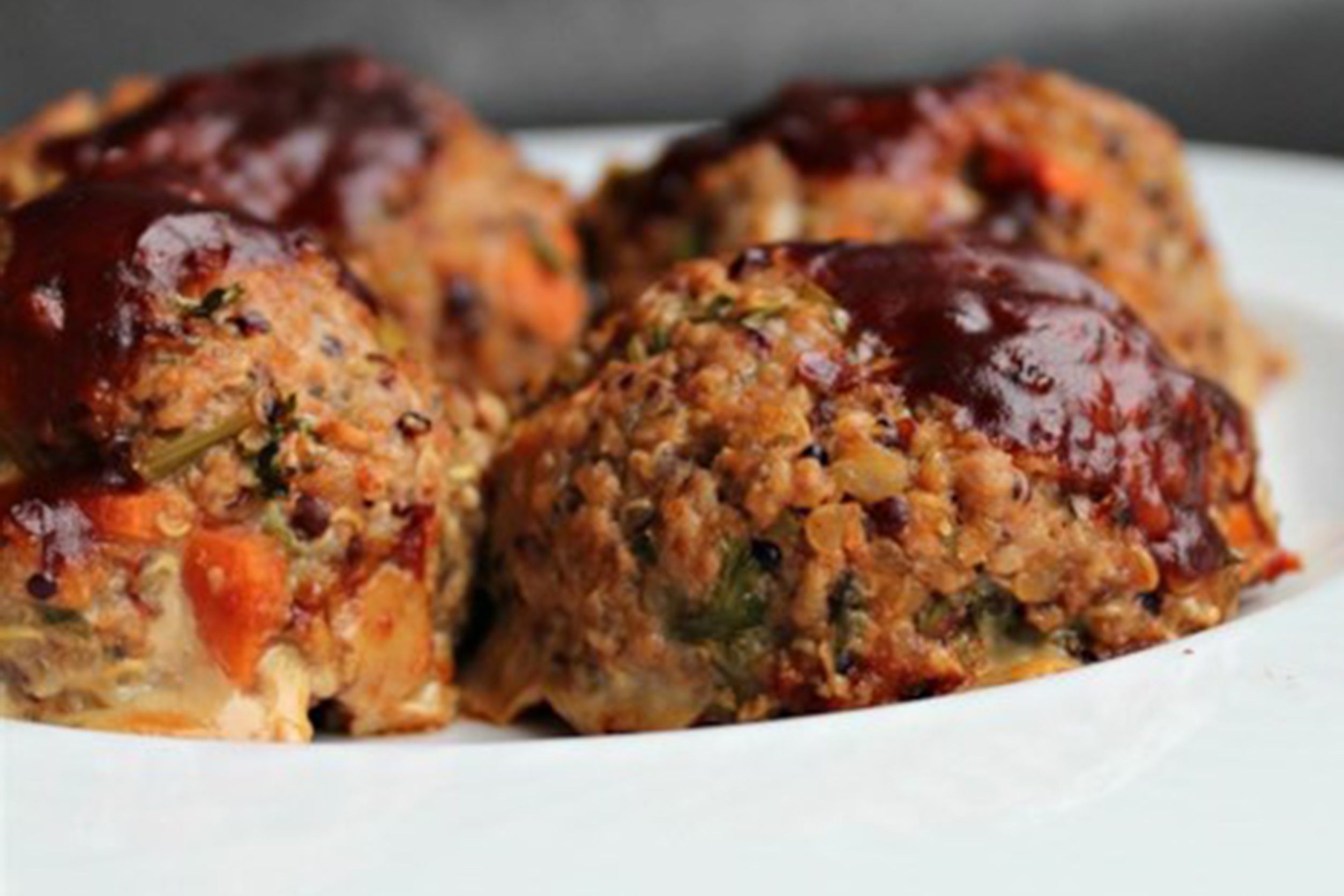 Turkey and Quinoa Meatballs
Wondering what to do with that leftover turkey? Make some meatballs! You can also put this recipe into a loaf version, if you prefer. No more boring turkey leftovers for the week. Get the recipe here.
Any of these recipes are sure to be a hit at your next Thanksgiving gathering. And if you're flyin' solo this year for the holiday, check out our post on cooking Thanksgiving for one. Cheers, Fusion friends!
Looking for more about meal prepping when on contract? We have a blog for that.