Who doesn't love tacos?! On National Taco Day, we're giving you 8 awesome recipes—from traditional to teriyaki—that will satisfy your cravings. Most of them are easy to whip up too, so get your grocery list out and start planning a taco night.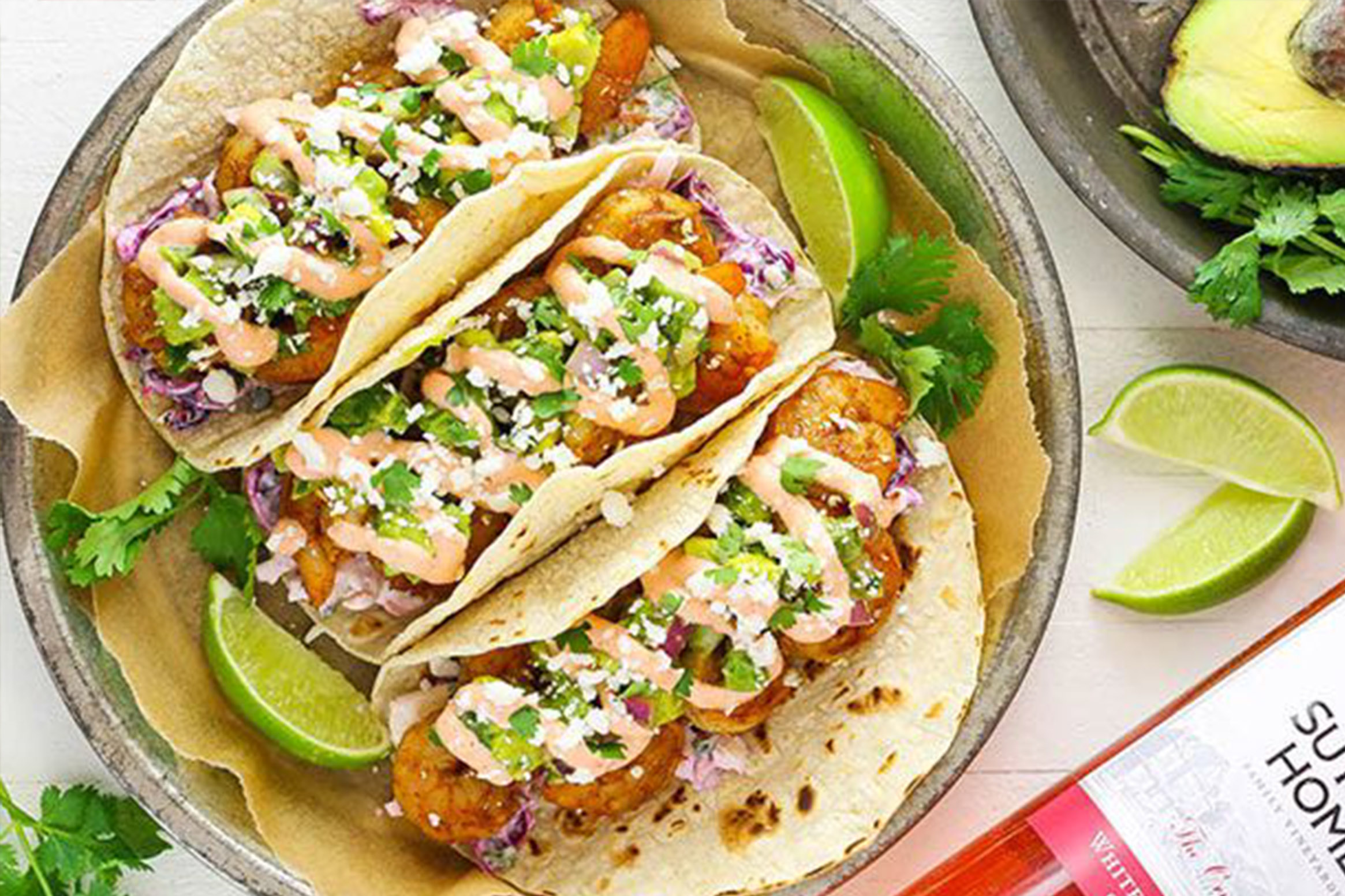 Spicy Sriracha Shrimp Tacos
Is there anything better than sriracha on tacos? Probably not. There are a lot of sriracha taco recipes out there, but when these start with cilantro coleslaw and jalapeno guacamole, you can bet these shrimp tacos are anything but ordinary.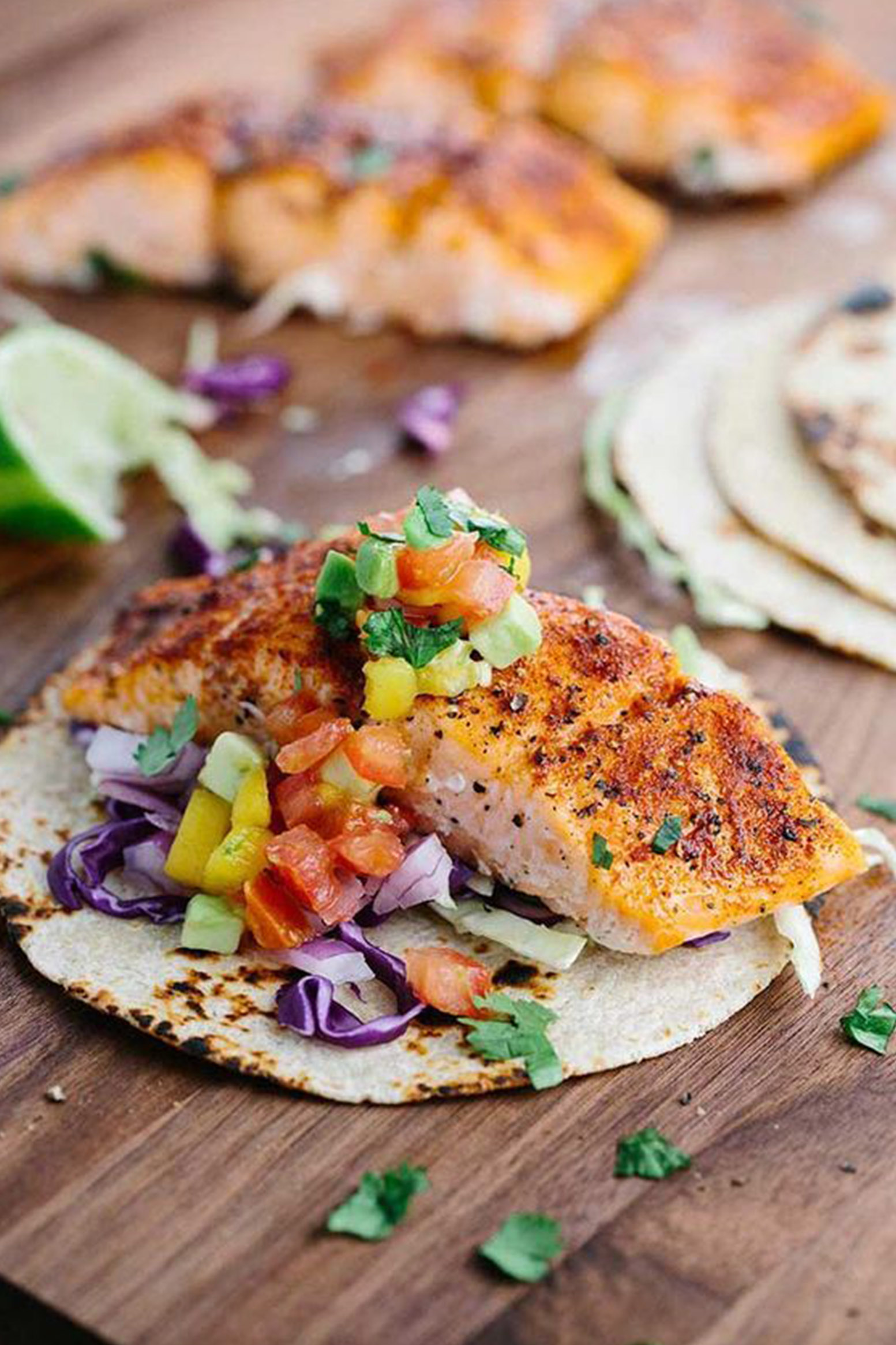 Maple Chipotle Salmon Tacos with Mango Salsa
This salmon is dusted with a ton of spices and topped with a drizzle of maple syrup that caramelizes once it hits the roasting pan. Toss in some homemade salsa, and these are the best fish tacos to add something sweet to your day.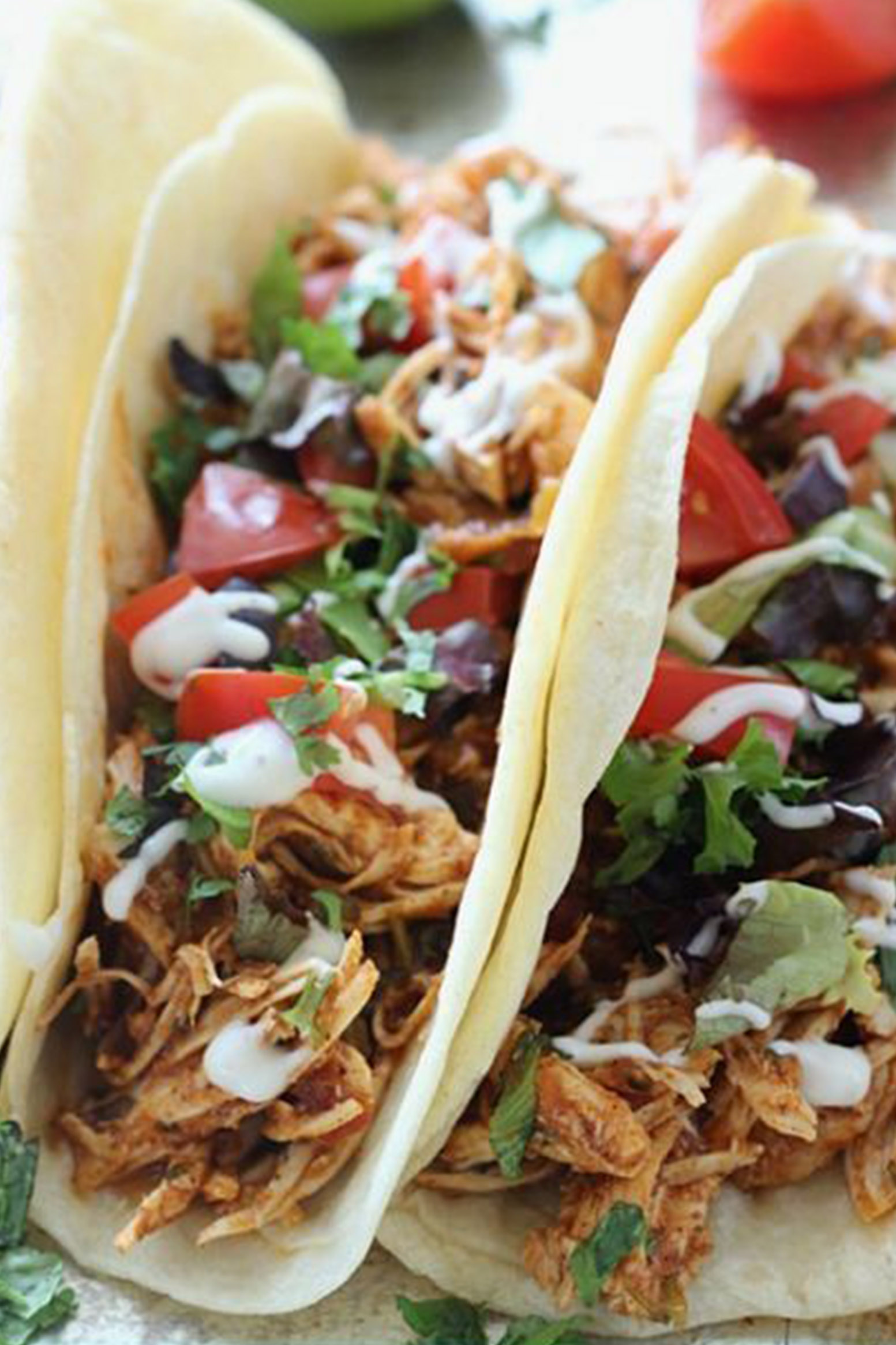 Cilantro Lime Chicken Tacos
Time to dig out that crockpot! That's all these easy tacos take to prepare. Plus, it's only 5 ingredients—it's seriously doesn't get easier.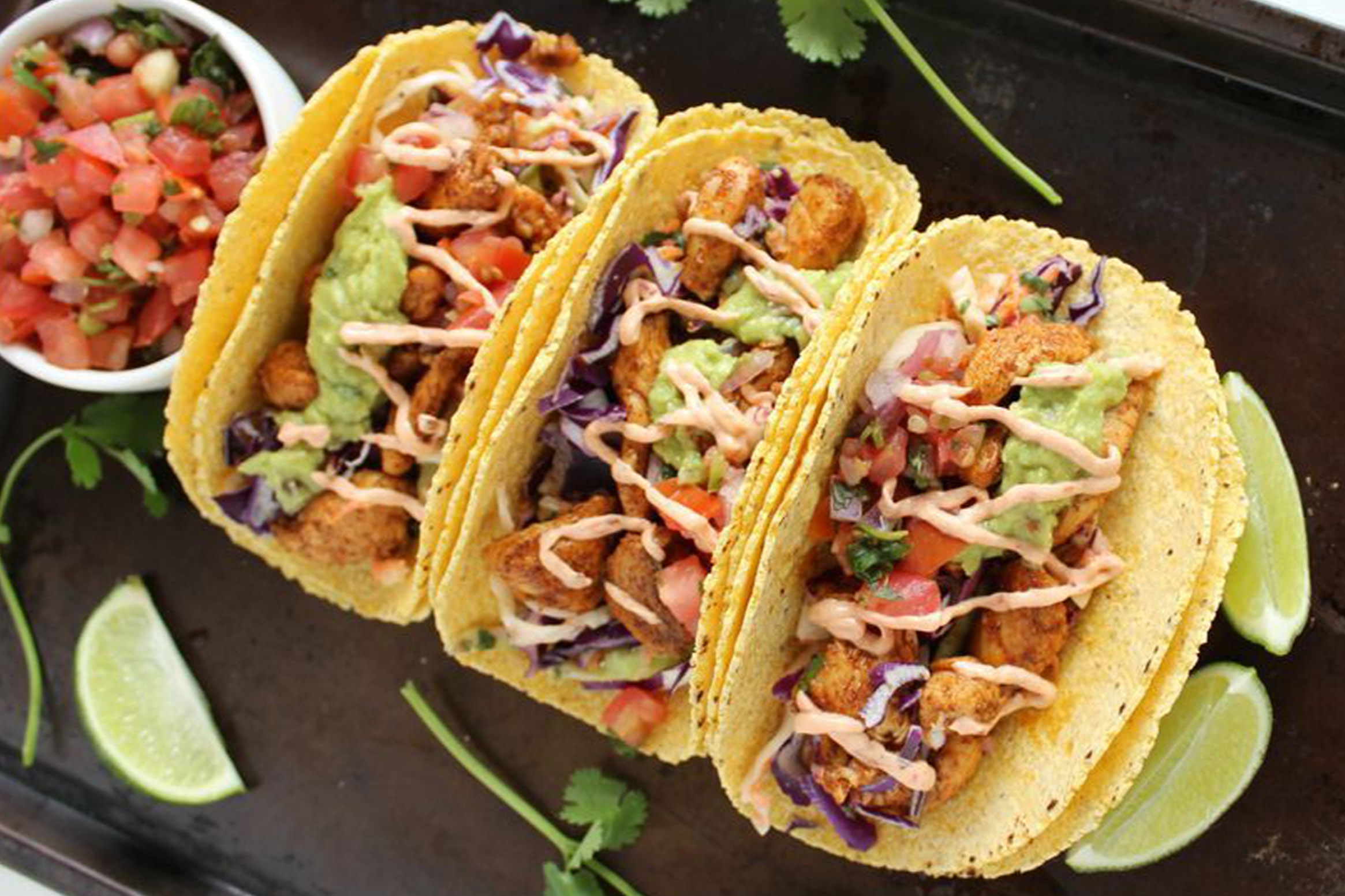 Skinny Baja Chicken Tacos
If you're like me and could eat tacos for every meal forever and ever, then you'll probably enjoy these skinny tacos. These are the best chicken tacos for the health-conscious. Not only are they healthy, but they're full of flavor and delicious, so you feel like you're splurging.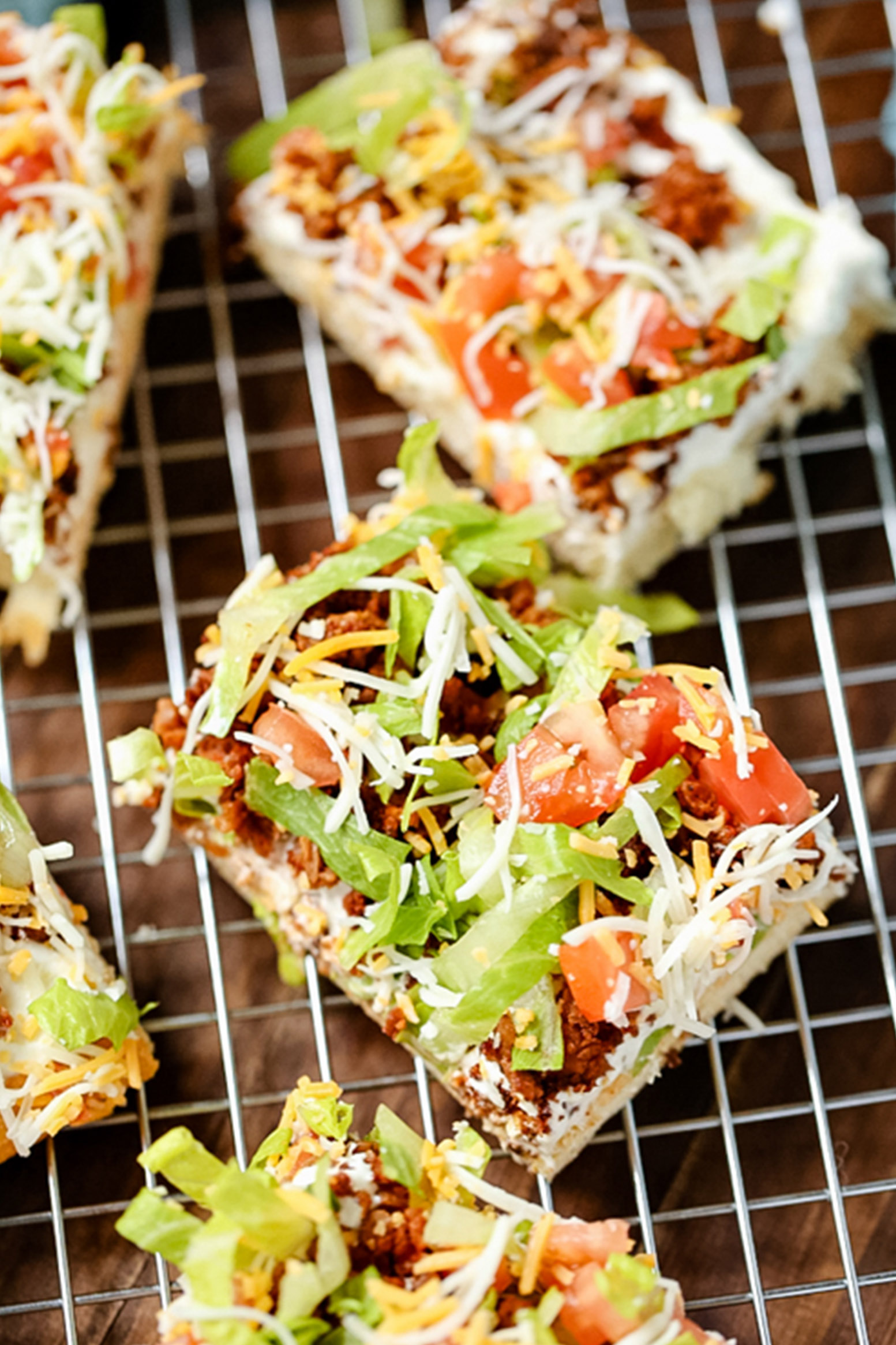 Taco Pizza
For all of the pizza enthusiasts out there… taco pizza! This is not only a great meal, but a perfect appetizer to bring to parties; or you can make it ahead of time for lunch or dinner, and just store it in the fridge.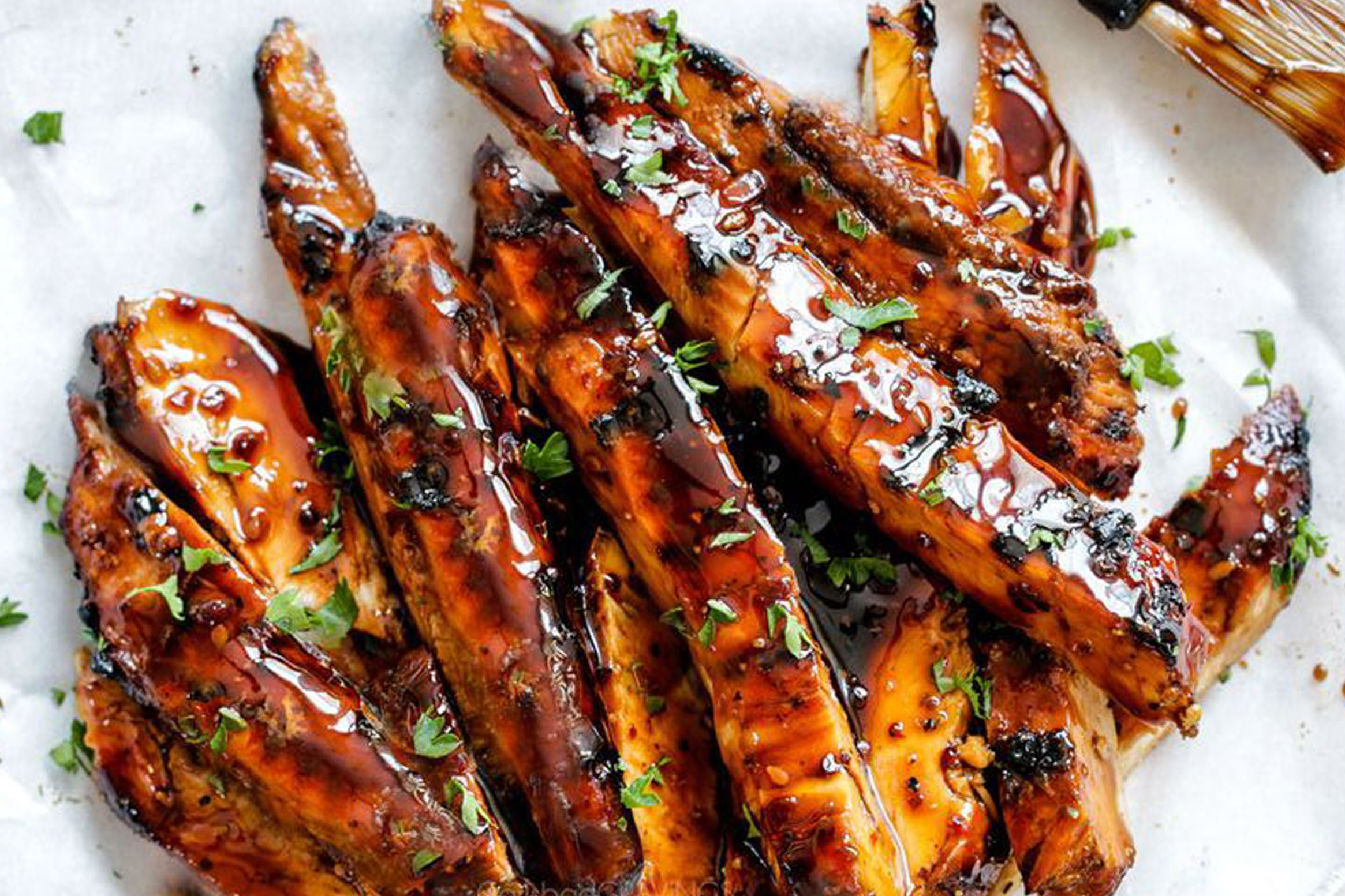 Teriyaki Chicken Tacos with Grilled Pineapple Pear Salsa
Teriyaki adds something a little new to standard tacos. Beyond teriyaki, the ingredients in these chicken tacos make it seem fancy and fussy, like a Food Network recipe, but these are actually very easy to make and will impress anybody. Even me. I guess this is me asking you to invite me over for these tacos.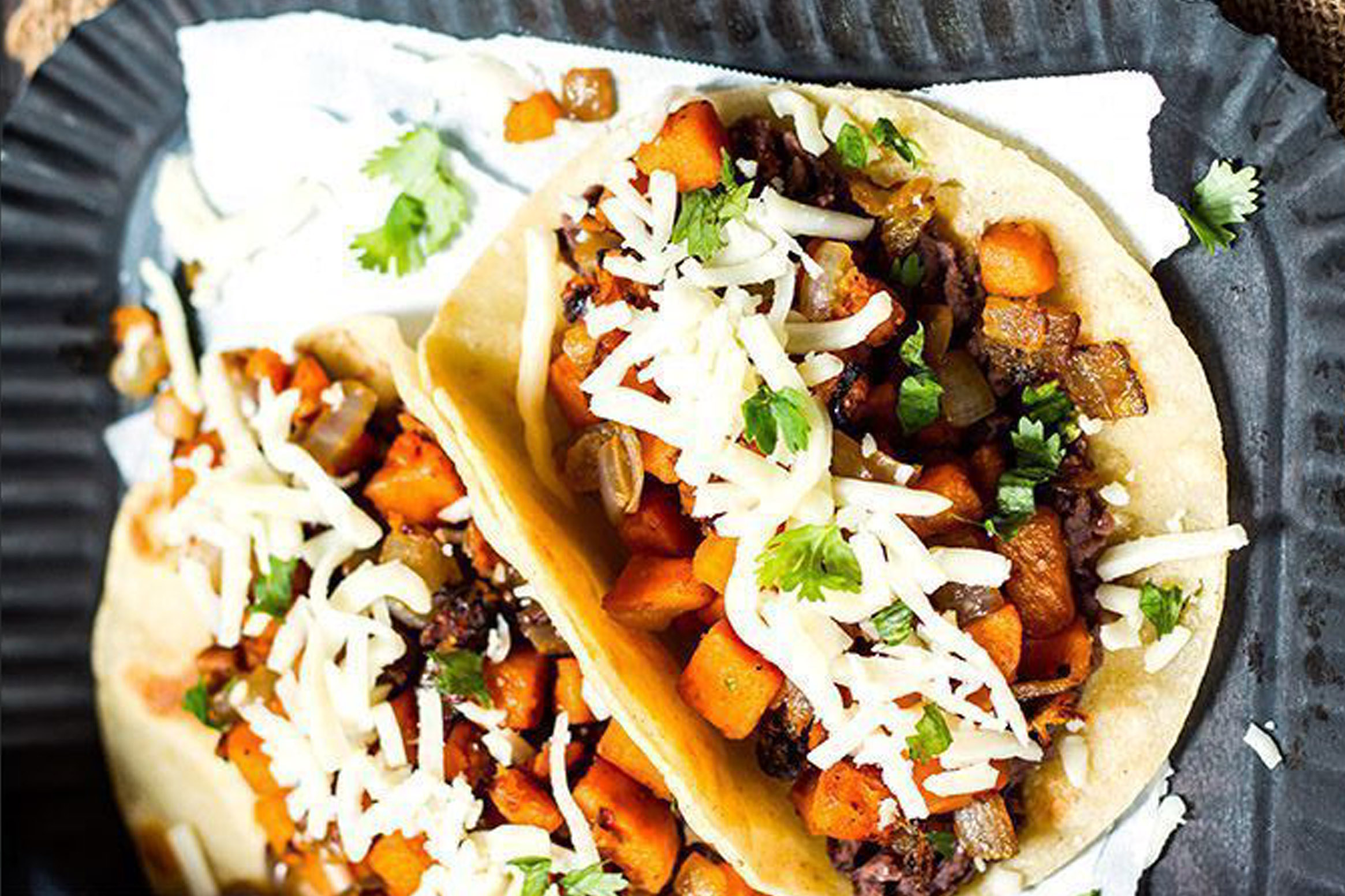 Black Bean & Sweet Potato Tacos
This is a perfect vegetarian taco recipe. Sweet potatoes and black beans are great superfoods, full of flavor, so these are the ultimate healthy tacos for vegetarians and meat eaters alike.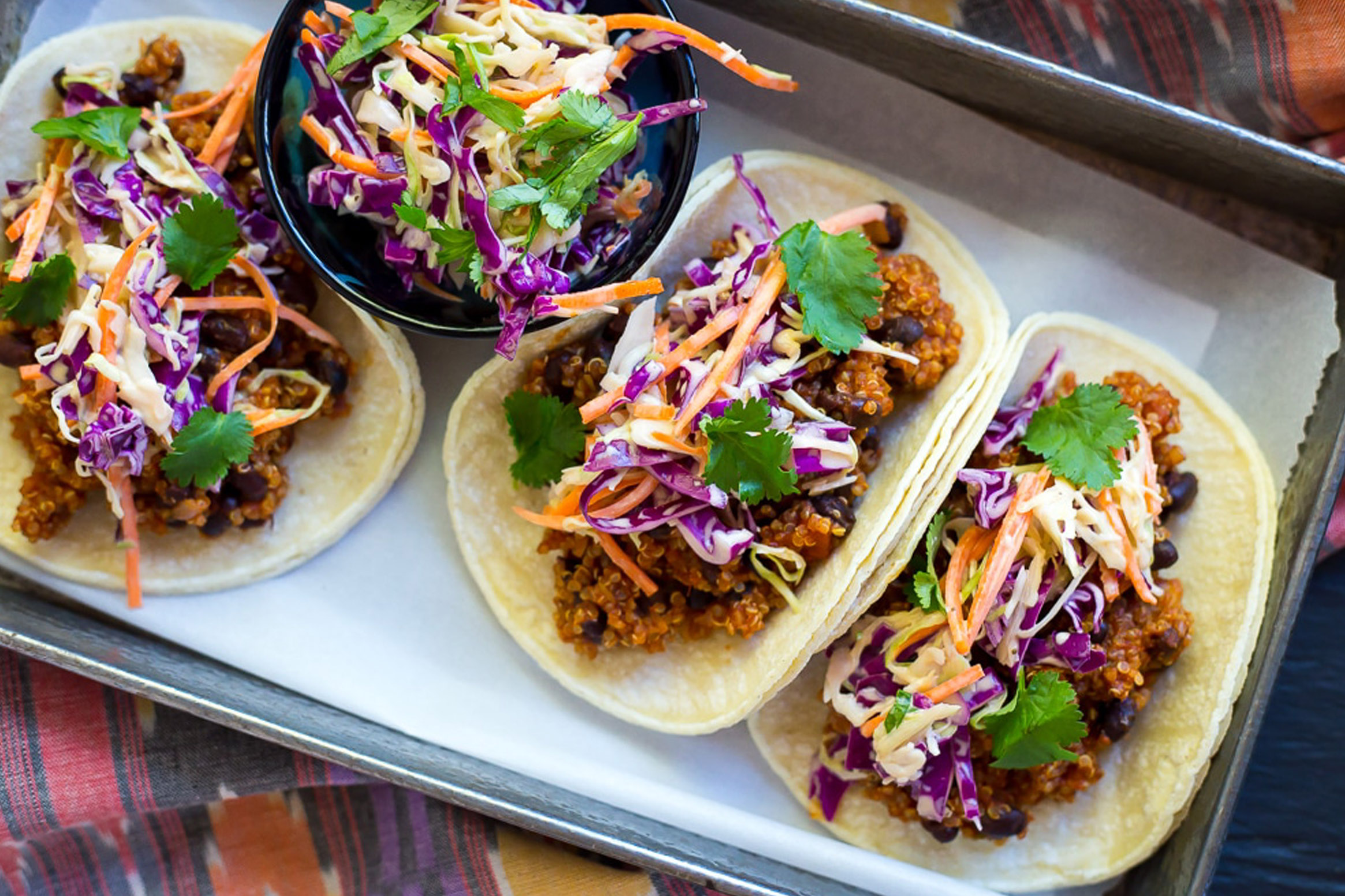 Vegan BBQ Black Bean & Quinoa Tacos with Cilantro Slaw
There's a lot of ingredients in these vegan tacos, but most of them are spices you probably have in your house already, so don't get overwhelmed! Plus, the result is so worth it. Even meat eaters will enjoy these, and the cilantro slaw adds a nice, refreshing crunch to the vegan BBQ.
You don't need a national holiday to get your taco on, but it sure doesn't hurt. Want some healthy eats after your taco fiesta? Check out our blog on superfood recipes that will keep you feeling full of energy.
Looking for more about meal prepping when on contract? We have a blog for that.
Need a new assignment? Want someone to go get tacos with?