When you're bouncing around from place to place, it can be hard to make your housing feel like an actual home. We get it—you're busy working and exploring! But just because you're living there temporarily doesn't mean it's all floor mattresses and folding chairs. Stop using that foosball table for fine dining and check out these free apps that make it easy to DIY your next room layout.
9 Free Apps For Designing Your Temporary Housing Stay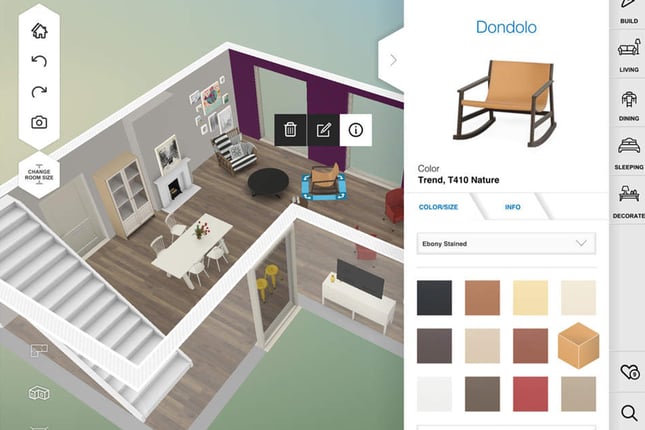 Amikasa
One of the top apps for design that lets you make room layouts and add furniture and décor from real brands. The walk-through mode gives you a virtual tour of your rooms, and you can share them via social media. Plus, it's very user-friendly!
Home Design 3D
(Upgrade: Classic $6.99; Gold Edition $9.99)
Easy to use, professional quality, a high level of detail, and useable on your smartphone, tablet or laptop/desktop… This software is perfect for anything from drawing floorplans to decorating a room. You can even upgrade to a version that allows you to print your projects in 3D.
Rooms
(Upgrade: $2.99 to save room designs)
Just put in the dimensions of your room and furniture. Then, get to rearranging! This is perfect for seeing if your favorite recliner will fit.
MagicPlan
(Upgrade: in-app purchases $1.99-199.99)
Not sure about the end tables or lamps in your temporary housing? Take pictures of your space to create floor plans and add furnishings to see what your space will look like. You can view your space in 3D or in floor plan mode. Way easier than hauling new stuff home without knowing if it will fit.
Inard Floor Plan
(Free; no upgrades)
This app has a ton of specialty features for helping you do simple things like plan out furniture, or measure your room for a remodel. While you won't be tearing down walls or ripping up floors in your short-term housing, it could help you later, if you decide to remodel a home.
Homestyler
(Free; no upgrades)
Create a 3D plan of a room in your home and add furniture, lighting, and furnishings. Find interior design inspiration and decorating ideas for any space in your home with the Design Stream. You can even connect with a professional designer if you need extra help.
Color Capture by Benjamin Moore
(Free; no upgrades)
Use this app to snap a pic of color inspiration anywhere, anytime and get a paint match from Benjamin Moore's 3,300+ paint colors.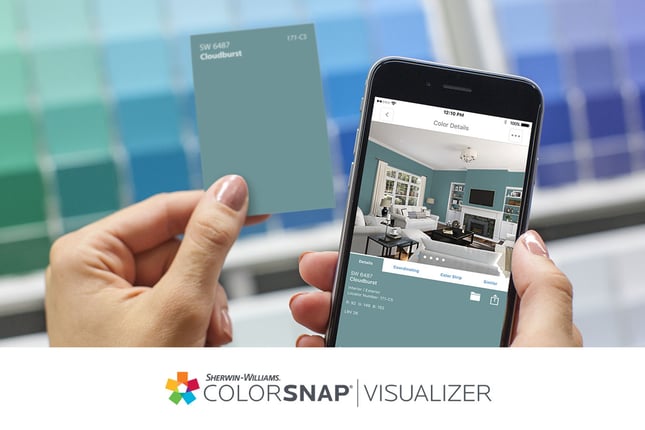 Sherwin Williams ColorSnap
(Free; no upgrades)
Match your images to Sherwin Williams paint colors, get a palette, and find a convenient Sherwin Williams store near you.
Houzz Interior Design Ideas
One of the top apps for home improvement inspiration. Share your images with family and friends, or keep them private by saving them to an ideabook. You can shop the products in the images you like also, making it easy to find the stuff you want to furnish your home with.
Whether you want to find a way to rearrange your temporary digs into your own style, or just want to spend some time browsing design ideas, these free apps are your ticket to DIY home design.
Have you been catfished by temporary housing? Read more on what you can do to get yourself out of a fishy situation.
Need help finding a new assignment and a temporary home to call your own? Reach out to us!