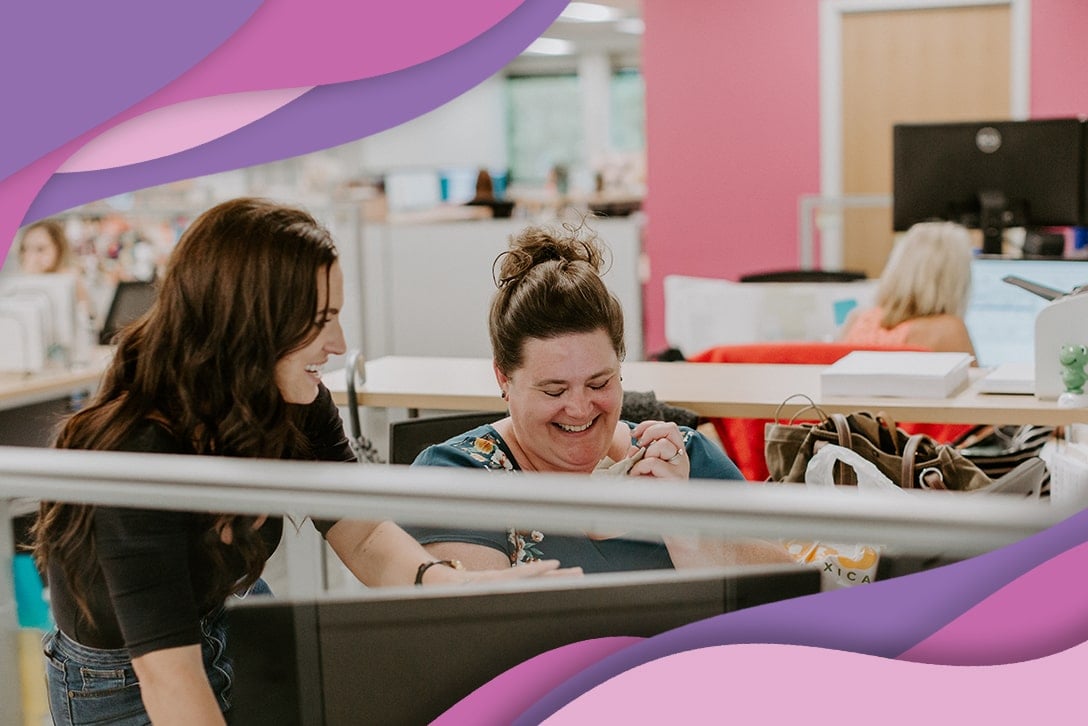 When your healthcare facility needs a high-quality helping hand from a professional med worker, it's important that you have a smooth and easy onboarding process. Without one, your facility could face high turnover rates, increased patient complications, and more.
Don't fret—we're here to help! Fusion Workforce Solutions was created for this exact reason, to help you simplify your current search-to-placement process by eliminating barriers in operations, enhancing your efficiency, and saving your time. That way, you can do what you do best: provide a safe, reliable place for patients to receive prime medical care.
There is a Better Way to Onboard Your Staffing Needs
It's okay to have some help—we all need it. Take a peek at how Fusion Workforce Solutions works with you to improve your hiring, operations, and efficiency in three simple steps: analyze, consolidate, and manage.
Workforce Solutions' solution
Fusion Workforce Solutions helps you simplify the process of search-to-placement so you can quickly find and hire highly qualified medical workers with ease. In step one, the Solutions team evaluates and analyzes your current agency usage, current company needs, and how you could benefit from a more streamlined placement process. The analysis helps the team understand your facility so we can best serve you and your staff.
Every facility needs their own custom approach to onboarding new staff members—it's not a one-size-fits-all situation. Step two is for the Workforce Solutions team to provide the chance to consolidate the piles of paperwork for a smoother search-to-placement process that's tailored to your needs and what fits you best. Say "goodbye" to old-school paper paperwork and embrace the digital world of e-docs and electronic signatures. Less paperwork means more organization to give you one contact, one contract, and one invoice.
To help you make sure all "I"s are dotted and "T"s are crossed, step three is to assign an account manager to handle your questions and oversee the hiring process. You'll also gain a compliance team to double-check nothing falls through the cracks. Don't worry—you'll be in-the-know every step of the way.
Fill your staffing needs now and when you need it most, but don't do it alone—call your Fusion Workforce Solutions team to help.
Who you gonna call? Workforce Solutions!
So, how do you know that it's time to partner with Workforce Solutions? Start by asking yourself these questions:
Are there unfilled gaps on your schedule?
Do you spend too much time managing your facility's temporary workforce?
Do you know how many contingent employees are in your facility right now?
Do you know how many and what types of staffing resources you need at your facility?
Are you confident your entire contingent workforce is compliant with all regulatory standards?
Do you know what your agencies are charging you?
If you went through the list and thought to yourself, "Hmm, now that you mention it, IDK," it may be time to consider phoning a friend. Who you gonna call? Workforce Solutions!
Your Fusion Workforce Solutions team is on your side and have your back when you're in a staffing pinch. The team of talented healthcare staffing professionals have extensive clinical experience and know the ins and outs of med staffing. With their expertise, you're sure to find the ideal candidates for your facility's requirements, culture, and values.
When you lean on Fusion Workforce Solutions as your full-service staffing partner, you can look forward to a future of effortless staff onboarding.
What your facility gets out of the deal
In case you need more convincing to partner with Fusion Workforce Solutions, there are countless benefits for you and your facility.
Workforce Solutions offers a dedicated account manager and compliance team to handle the nitty-gritty details so you can focus less on paperwork and more on patients. Time equals money, and your time is valuable. Let us take on the brunt of the hunt!
Not only do you get your own personal team of professionals, but we've had over a decade to build our network of healthcare professionals. We're here to manage your process from start to finish; from A to Z.
Most importantly, you're guaranteed to save time, money, and turnover when you work with Workforce Solutions. It's time consuming and tedious to search for talented medical candidates who are right for your facility—our network makes it easier to find the perfect person for the job. And when you do find that med professional who vibes with your culture and work environment, your staff sticks around and turnover decreases. Win-win-win.
You should feel confident about your staffing and onboarding process. When you partner with Experience the Fusion Workforce Solutions, you can experience the beauty of timely and smooth onboarding transitions for your facility and your new employee. Get the best of both worlds with happy staff and efficient onboarding.