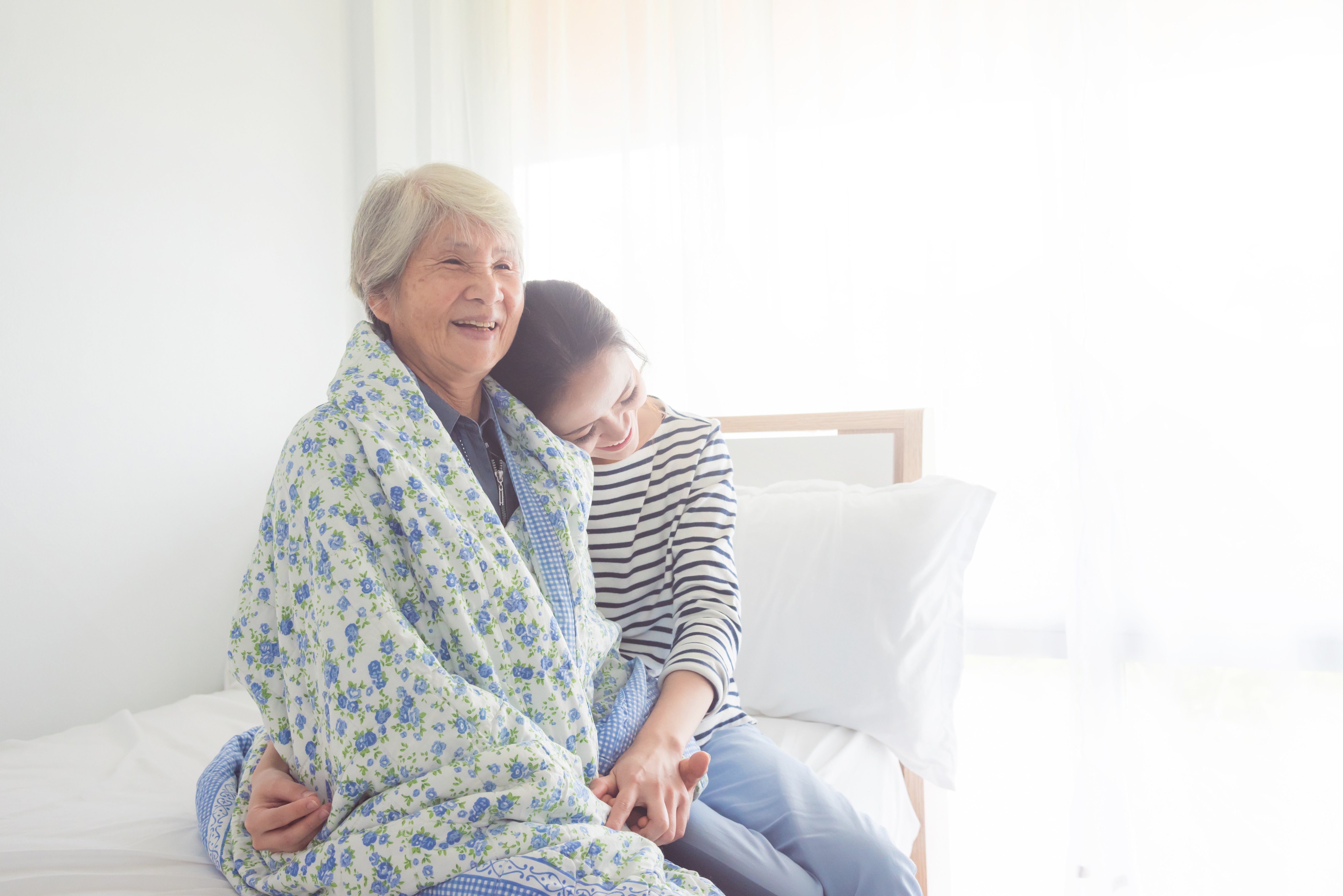 Pandemics can be undoubtedly stressful for everybody and COVID-19 has uprooted the lives of millions of Americans. It has also hit the senior community hard. Seniors have a higher risk of developing complications from coronavirus and with younger family members, notably children, possibly becoming asymptomatic carriers, close connections that seniors once cherished are replaced with physical distancing. What was once a weekend stay at the grandparents' house with movies and ice cream is now weekly video chats and a yearning to be near family once again. These days, socialization looks a little different for everybody. For seniors, this can trigger stress and separation anxiety, as they learn new ways to interact with family during the pandemic.
Anxiety on the Rise in Elderly Communities During the Pandemic
Anxiety levels rising in seniors.
Currently, seniors are most stressed due to fear of this new virus and the unknown factors that could affect their health and the health of their families. In turn, the much-needed physical distancing we are practicing in order to keep everyone physical healthy can also be detrimental to emotional health.
Seniors may also be stressed about learning a new way of communication or new technology to keep in touch with their families. Younger people may not always realize this, but there's a lot of pressure for seniors to adapt to new technologies and new ways of doing things, all while mentally and emotionally coping with what's currently happening in the world.
That's because disconnection can propel anxiety. In an article by Black Dog Institute, Professor Vijaya Manicavasagar, a senior clinical psychologist and researcher at the Black Dog Institute, specializing in adult separation anxiety disorder, explains the link between anxiety and separation: "By our very nature, we are herd animals. Extreme levels of separation anxiety are considered to be a clinical disorder affecting a subset of the population. However, the anxiety that vulnerable people may be experiencing about maintaining social distancing can share similarities with this condition."
While physical distancing has been critical in preventing the spread of coronavirus infection within the senior age group. In turn, we must remember to support the mental well-being of seniors too. Public health actions are not forever, but nobody is certain when there will be a return to normalcy. Physical distancing between seniors and their families can take a toll on the emotional health of seniors. Uncertainty and isolation exacerbate mental health conditions, such as cognitive decline, dementia, or depression.
The importance of home health in a changing healthcare environment.
Home health can help seniors cope with their anxiety and maintain positive emotional health. The CDC recently put out an elder care guide, including a list of activities that support senior well-being during physical distancing and quarantine. It caters to their whole wellness—physical, cognitive and emotional health. Home health workers and travelers working in home health can help seniors can stay physically active with exercise like yoga, tai chi, and stretching. Cognitive exercises are important to keep the mind sharp, and seniors can work those brain muscles with mental puzzles, such as word search, Sudoku, and crosswords. Emotional well-being is at the core of a lot of pandemic-induced stress. Encouraging seniors to practice relaxation exercises like breathing, meditation, and mindfulness can help calm their anxiety. Additionally, helping seniors stay informed while urging them reduce the amount of time spent looking at fearful imagery and anxiety-inducing news can help quell pandemic anxiety.
Current statistics show that, even without the pandemic, there is a rising need for comprehensive home health. The United States Census Bureau predicts that by 2050 84 million Americans will be 65 and older, and nearly 70 percent of these older Americans will be unable to care for themselves at some point without some level of assistance.
According to reports from the Home Care Association of America and the Global Coalition on Aging, ninety percent of Americans ages 65 and older want to stay at home for as long as possible, and this age group continues to grow. Unfortunately, injuries and illnesses don't always make staying at home an easy possibility for seniors.
Recently, Fusion launched a new home health division to help pair seniors with the right medical staff so that they can receive healthcare at home. Home healthcare can provide an effective and less-costly alternative to hospitalization or assisted living solutions when age-related health issues occur.