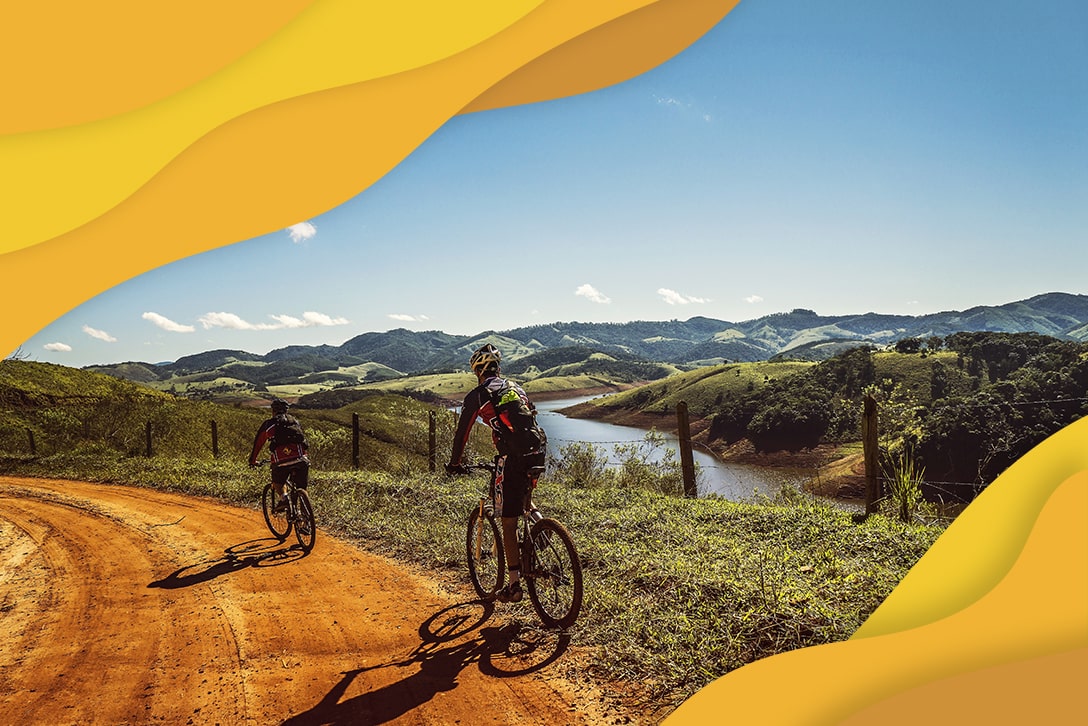 The wait is over, summer is officially here—whip out the SPF 30, dip your toes in the water, and crank up the summer jams! Enjoy the best of both worlds as a professional medical traveler and make the most of the summertime vibes, earning a solid paycheck while you're at it.
Best Places for a Medical Traveler Assignment During the Summer
Don't stress about where you'll go this summer. You have the power to steer your traveling medical career and with these top summer destinations, you're bound to have a ball wherever you go!
California
When you think of California, what's the first thing that comes to mind? Palm trees? Beaches? Hollywood stars? If you nodded your head "yes" to any of these classic California icons, same.

Make the most of your time in the sun and hike to the top of the historic Hollywood Sign, enjoy people-watching at the Venice Beach Boardwalk, or experience the lowest point on the continent at Death Valley National Park.

If you're like me and you're prone to sunburns, sit 1,000 feet above the ground and soak in the scenery from the 45-foot-long glass Skyslide at OUE Skyspace—still wear sunscreen! Or, enjoy an indoor tour of the famous penitentiary that housed mobsters, gangsters, and other no-good-doers on Alcatraz Island. Take a guided audio tour of the prison, explore the local lighthouse, or check out the abandoned military fortress. I mean, how often do you get to say you've stepped foot in the same place as Al Capone and George "Machine Gun" Kelly?!
Browse California travel jobs.
Texas
Yee-haw, traveler! Take your next travel adventure to the Lone Star State and experience a diverse culture of science, cowboys, aquatic life, and more. Venture to the Smithsonian Affiliated Space Center in Houston to learn about the history of space exploration and see moon rocks, plus other real-life space artifacts. Make sure you also tour the NASA Mission Control to get a real feel for what it would be like to live in space. If you were the kid who wanted to grow up to be an astronaut, this is for you.

If you were the child who dreamed of working with animals, you can't pass up the opportunity to pet crabs, octopi, star fish, and other aquatic life at the South Padre Island Dolphin Research and Sealife Nature Center. Sign up for a boat tour and witness the beauty of dolphins in their natural habitat.

Take a break from the warm weather and cool off in the shaded Japanese Tea Garden. For more than 90 years, this little garden has been a labor of love for the community. Full of walkways, arches, a multicultural café, and more, this outdoor escape is out of this world.
Browse Texas travel jobs.


West Virginia
Ain't no mountain high enough or valley low enough to keep you away from this scenic state. Full of countless outdoor attractions, West Virginia has a little something for everyone.

Take adventure to the next level at Grand Vue Park—a 650-acre outdoor haven full of ziplines, rope courses, trampolines, rock climbing walls, 12 miles of nature trails for hiking or biking (peep our Hiking Playlist for some motivating tunes), plus, disc golf and paintball. Oh, and did we mention the gigantic swimming pool and splashground? Spend a day in the trees and cool off afterwards with a cannonball in the deep end.

Have you ever heard of Snowshoe Mountain? Part of the vast Appalachian Mountain Range, this mountainside ski resort is a one-for-all with relaxing spas, exquisite dining, snowmobile tours, ski lift rides, and indoor heated swimming areas. If you're traveling with a picky crew or you're just looking for a nice solo weekend getaway on your off days, book your stay now!

For a more educational experience, visit the Cranberry Mountain Nature Center and appreciate the stunning hummingbirds, finches, and other beautiful birds. With 16 varieties of plants in the wildflower garden, the Cranberry Mountain Nature Center is a must for nature lovers.
Browse West Virginia travel jobs.

Massachusetts
As one of the 13 original colonies and the home of witchcraft, Massachusetts has a lot to offer to tourists and locals alike.

Everyone has seen Hocus Pocus, right? It's only the best Halloween film of the 90s! Take a real-life Hocus Pocus tour in Salem to learn the true history of witches and witchcraft. The award-winning 90-minute tour shares unknown secrets about the Salem Witch Trials and the social chaos that came with them. Experience Salem's curse for yourself and see if you live to tell the tale.

Spooky witches and curses aren't for everyone, we get that. If you classify yourself as a sports buff, visit home of the Boston Redsox, Fenway Park. Channel your inner Dom DiMaggio and experience what it would be like to be an iconic major league baseball player. If you're feeling adventurous, score tickets in the Green Monster and sit on top of the 37-foot-tall fall that overlooks left field for the best view in the stadium.

Here's another one for our animal lovers out there—Dolphin Fleet Whale Watch. On this water excursion, whale watching meets adventure, science, and fun in a fully protected marine environment. Witness humpback whales in Cape Cod Bay and Stellwagen Bank and if you're lucky, you'll even see a mother with her calves!
Browse Massachusetts travel jobs.


South Carolina
Known for its beautiful beaches and historic landmarks, South Carolina is a summer getaway for solo travelers or the whole fam!

Did you know that more Revolutionary War battles were fought in South Carolina than any other colony? Step back in time at the Olde English District and take the scenic back roads to venture through Kings Mountain National Military Park, see old plantation homes, tour historic museums, take selfies with monuments, plus lots more.

For a more upbeat experience, pack a day bag and treat yourself to Broadway at the Beach! This large shopping and entertainment center lives in the heart of Myrtle Beach and is divided into several themed areas—score the catch of the day in the New England Fishing Village or strut your stuff down the Charleston Boardwalk. No matter what you're into, Broadway at the Beach has it all. With night clubs, a dinosaur exhibit, wax museum, and summer fireworks twice a week, fun is guaranteed!

Take your tastebuds on their own adventure with the Charleston Culinary Tours! Taste the best of the city's restaurants, bars, and, of course, famous Farmer's Market. Sample magnificent dishes and mingle with the chefs, restaurateurs, and mixologists behind the magic as you travel through beautiful neighborhoods like Charleston's historic Upper King Street.
Browse South Carolina travel jobs.


When you're not traveling the U.S. being the medical badass that you are, take time to explore these top travel destinations and make the most of your summertime travel assignment!