May is a busy time of year for all of us, full of school years ending, graduations and family events. It is also the 27th anniversary of National Foster Care Month. In 2014 it was estimated that 415,129 children were in foster care. The ages of these children range but the hardest children to place are usually teenagers. For this important month, we have a guest blogger who is currently 17 years old and spent several years in the foster care system. She gives her insight and what she learned while spending time in a variety of homes, waiting to be adopted.
Today would have marked my fourth year anniversary of of being placed in the foster care system. However, I never reached that four year mark because I was blessed with an amazing family and on July 21st of 2015, I was adopted at the ripe old age of 16. May is National Foster Care Month and I would like to bring a few things into the spotlight. Teenagers in the foster care system are consistently being labeled damaged and unfit for permanent homes. But I am here to tell you all that is simply not true. We are not damaged and we are not broken. We may be bent, but surely not broken. But because we are seen as broken we are often given up on. We are given up on by not only the people in our lives, but society as well. Many foster parents, or people wanting to be foster parents, do not wish to house teens because of their supposed "brokenness". Teens with extreme behavioral issues, and who posses their fair share of emotional or psychological problems, are often seen as a lost cause. My advice to foster parents isn't to adopt every teen that comes in your home. My advice to you is to simply not give up on them. Everyone in their life has already given up on them. They don't need to add another person onto that list. Yes, housing them may, and most certainly will, be difficult. They may push you over the edge. However, the only reason is to see how far they can push before yet another person gives up on them. They want so badly for someone to prove them wrong, too. All they need is for at least one person to never, under any circumstance, give up on them. All they need is, like all kids, unconditional love.
If you are considering a foster child into your home, here are some tips that I hope will help.
1. If the child makes a mistake, whether it be big or small, it isn't always because of their history or because they are a foster kid. It's because they're teenagers and they will makes mistakes just like everyone else.
2. Know that if they do make mistakes, you are not failing as a foster parent. If one situation with a certain child does not work out, do not give up on fostering all together.
3. Last, but not least, know that no matter how old the child is, or however long that they may stay in your home (even if it is only for a week), that you as a foster parent can make all the difference in their life.
- Emily
Sometimes messages like this come best from people who experience it firsthand. Emily is a great kid and her family is thankful to have her every.single.day. I know this because, I am her mom. Emily was a great fit for our family and there are thousands of children that need foster homes currently, however, not everyone is in a place to be a foster parent. You can still make a difference in the life of a foster child even if fostering is not something you can do at this time. Many children need mentors. Emily has had a big sister for over two years through the Big Brother/Big Sister Program. This organization is a wonderful way to get involved with children who need positive influences in their life.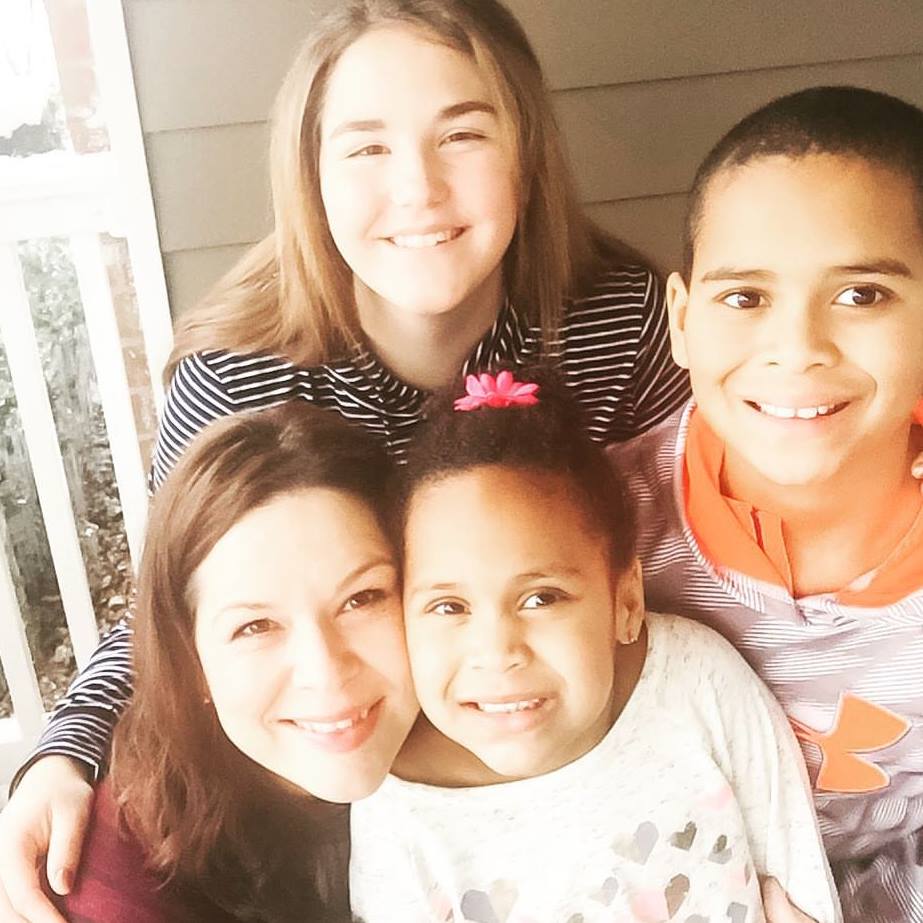 Follow Fusion's Be The Change page to learn more.