Did you hear the one about the travel nurse who ate Pop Rocks and soda at the same time? Ok, so myths surrounding temporary medical personnel aren't quite that ridiculous, but we do hear some crazy ones. And the reality is those myths might keep facilities from taking on travel nurses or other temp employees, and we hate that. So, we're breaking down the truth. Here's a look at some of the hesitations we hear most often, plus the real deal.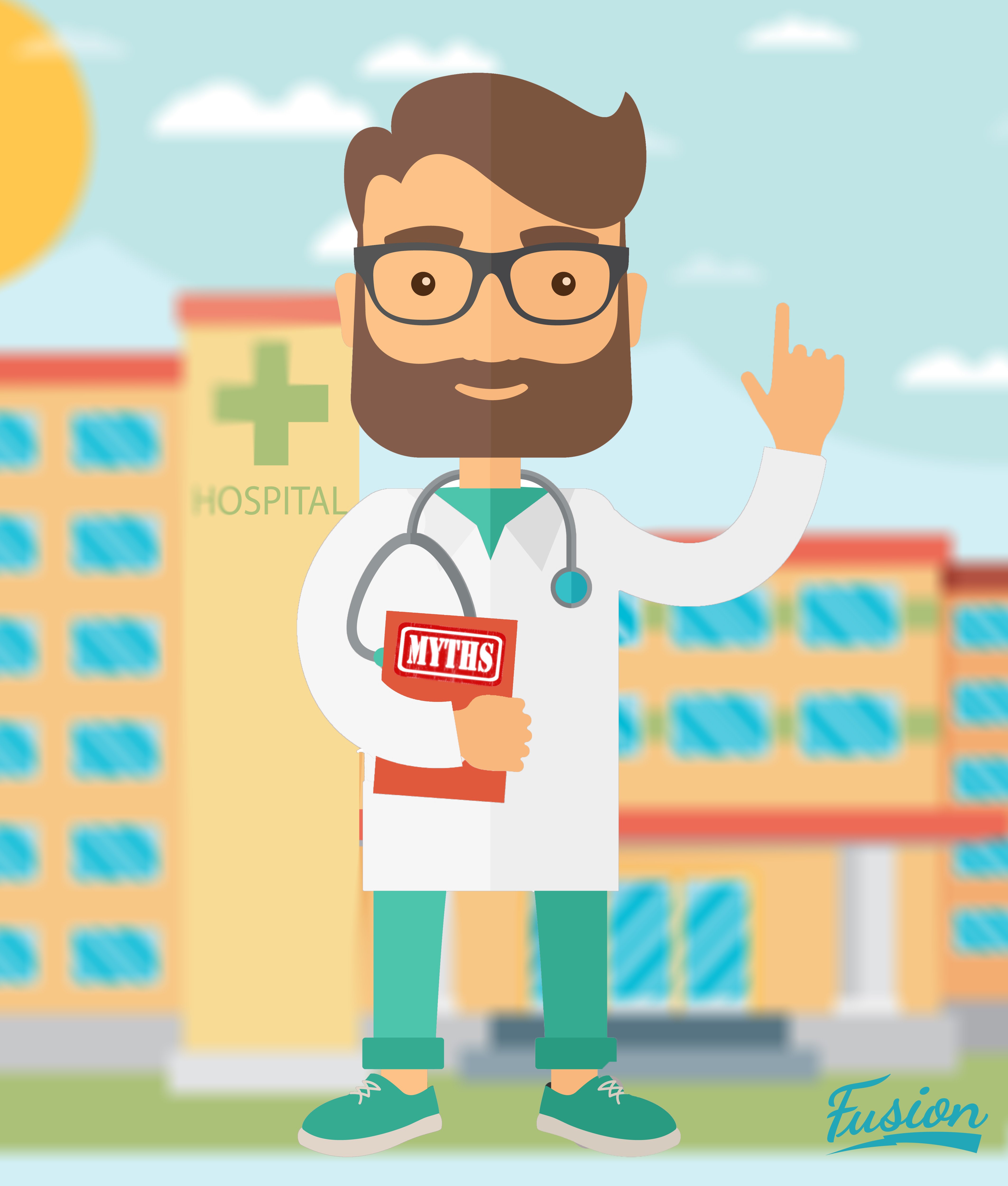 Myth #1: Temporary employees won't fit into our culture.
While "temporary" might seem like a synonym for "out of place," that's really not the case. Our travel nurses and other workers make lifelong friends while on assignment, and they're very good at fitting in to new environments. Meeting new people and forming those relationships is one of the reasons they chose this type of work in the first place. Our travelers tell us they really enjoy working with new peers, and we know those connections help them to be better at their jobs.
Myth #2: Temp employees are less reliable.
Temporary medical staff know that they're there because the hospital needs help. They accept the job knowing the facility is counting on them, and they take that seriously, meaning they won't treat your shift schedules casually. In fact, using temporary staff members actually helps alleviate those scheduling problems. Extra employees keep you from getting swamped, and you'll have the hands you need on any given shift.
Myth #3: Temporary employees only work for unskilled positions.
This one's definitely not true! Facilities come to us specifically because they need skilled professionals. We require the same certifications and levels of education that hospitals do for permanent employees. Along with the basic certifications our travelers hold, many spend their time acquiring CEUs. Our nurses also have additional certifications from NPR, PALS, CCRN, TCRN and more. Travelers often have even more to offer because they're used to learning on their feet, and have such a wide range of experiences in many different facilities.
Myth #4: Temporary workers take too long to train.
Our travelers all have at least two years of experience under their belts, which means they can hit the ground running. Also, travelers see so many different environments that they become really adept at adjusting to a new situation. It's a skill they develop just like anything else you practice over and over again. We also consider the environment when we match up a traveler with an organization. If a nurse only has experience in smaller facilities, we wouldn't place them in a Trauma Level 1, for example. We know it's important to find the right fit so it's a good experience for both the employee and the employer.
Myth #5: Temporary workers are expensive.
This is probably the most common myth we hear. A recent study from the Journal of Nursing Care Quality shows that using temporary employees is cost effective. The study focuses on travel nursing, and when you break it down, using temp nurses is comparable in cost to overtime for permanent employees, and you'll actually save a lot in worker fatigue and burnout. (This one's so pervasive that we wrote a whole other blog on it. Read more at "Travel Nursing Costs: Myth vs. Reality.")
The truth is that temporary employees can help make an organization better. They help hospitals and other facilities provide needed services and top-quality care for their patients. We understand how important it is to make the perfect match, and we spend a lot of time making sure the right staff members go to the right locations. We have top professionals ready to help, and we don't have hidden fees.
Get in touch and let us know what you need and any other myths you might have heard. We'll answer your questions, provide a transparent estimate and help you find the right solution for your facility.
Should you travel? Signs the universe is saying YES!