Christmas time is one of our favorite times at Fusion! We adopt families and children that need some extra help during this season. Last year we were able to adopt 7 children who weren't going to have Christmas presents. This year, we were able to adopt 22 children/families.
Our Lab department adopted a twelve year old boy who is at a local shelter waiting to be adopted. When I asked him what he wanted for Christmas, he said "I want to be able to give my little sister a present, since I get to see her this year". Our labbies went all out for this boy and his sister! Can't wait to hear about his visit with his sister and how much she likes the gifts he gave her!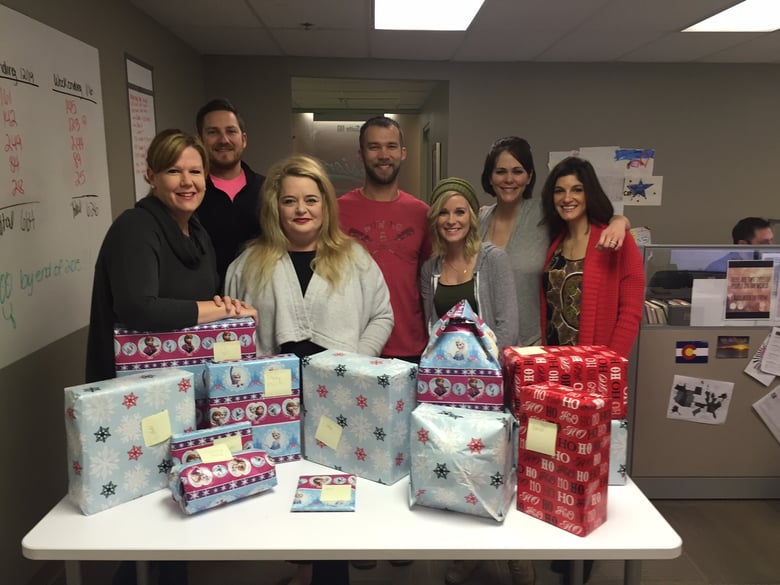 Our Therapy group took on two teenage boy who are also at a local children's shelter. These boys were removed from their home due to their parents selling methamphetamine. These boys are 13 and 16 and even with all of the blows they have endured, they were pleasant, bonded with each other and get great grades in school. They have no idea that they have presents coming on Christmas morning.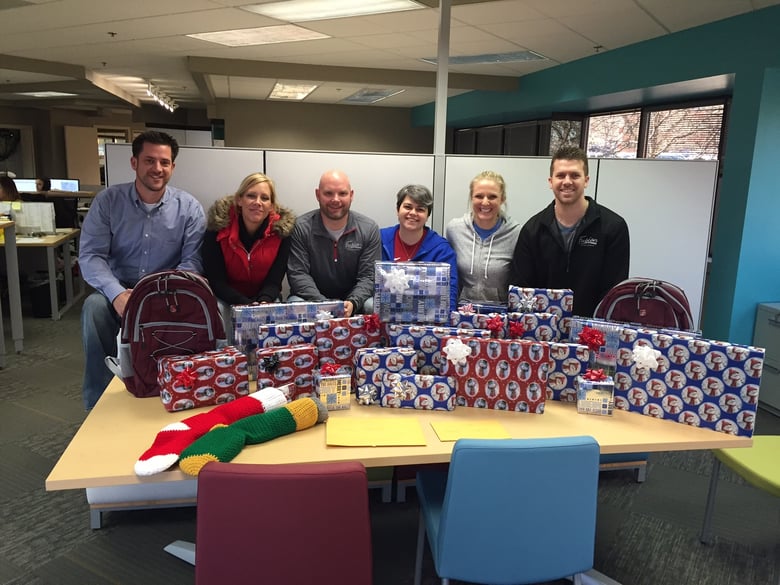 Cath Lab adopted an 18 year old girl who has been in the foster care system since she was 6 years old. Unfortunately, this girl has not been able to find a permanent home due to the State not being able to terminate her parental rights. This has left this poor girl going from foster home to foster home for over 10 years. As she works on looking at colleges and trying to plan for her future, we are happy to provide her with gifts that will let her know how much she means to others.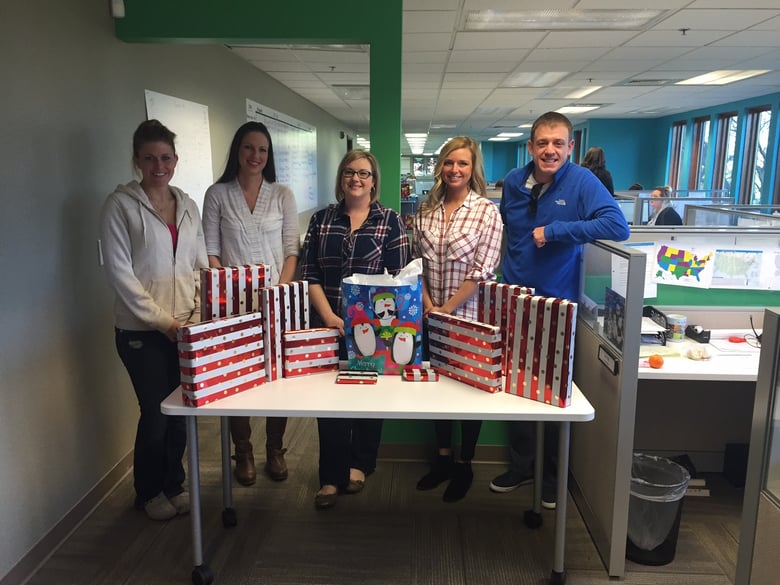 Our Support Services group adopted a mother and her two children. This mother has recently endured some very sad and life changing tragedies. She works hard but unfortunately did not have a way to provide Christmas presents for her children. Our staff worked together to get clothing and toys for the children as well as a gift card to be used for a Christmas dinner and groceries for this amazing mama.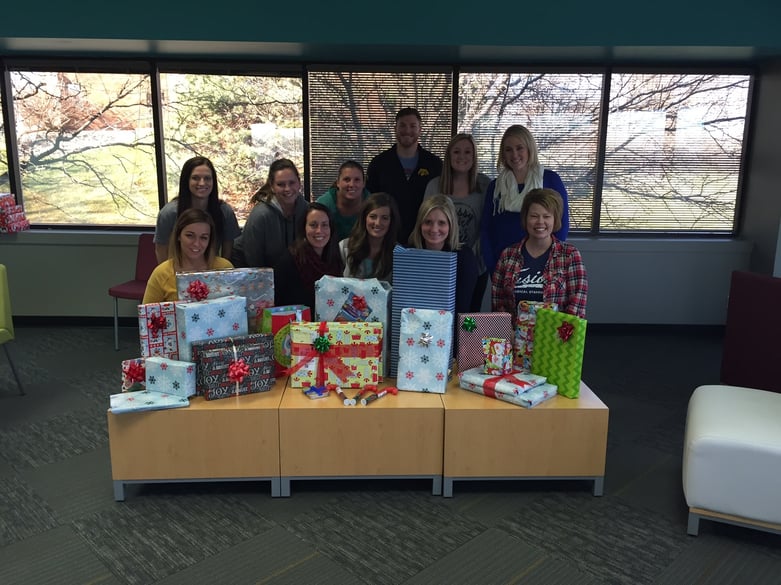 Last, but certainly not least, our Nursing division took on a family of 6. Two months ago a father of 4 boys lost his job in another state. After looking for work where they were living, they decided to look for work anywhere. The father was able to secure a job in the Omaha area which meant that his wife and 4 boys got on a bus with minimal belongings and came to Nebraska for work. Their apartment has nothing and is in a tougher area. The mother walks her children to and from school every day and her husband walks to and from work. The family had no furniture, air mattresses, few dishes and things for the boys to do. Our Nursing folks embraced this family and truly made this a Christmas to remember. Everyone got together to see what furniture, dishes, clothes, lamps, and decorations they could give to this family. When it was all said and done, this family received a 32inch tv, an old Xbox 360 (those 4 boys screamed with delight when they saw it!), a table and chairs, microwave, rug, furniture, Christmas Tree, beds, linens, hygiene products, bikes, a large gift card, a 4 month bus pass and presents for those sweet boys. This family was touched in a way that words can't describe. Both parents were extremely emotional and are happy that their boys will have such a memorable Christmas and the ability to truly witness the kindness of strangers.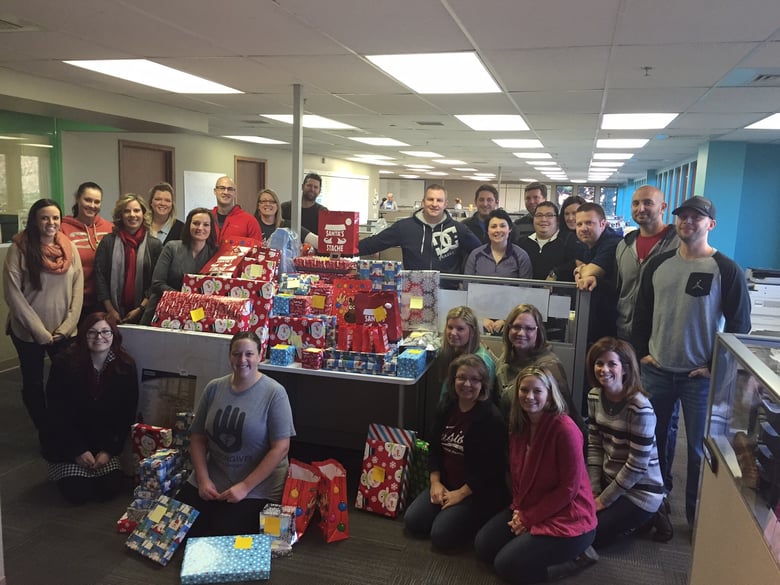 Giving to others is one of the best things we can do. Although we gave presents to amazing people, we hope more than anything, we gave them the hope and true meaning behind Christmas. These stories changed us and help us to know that we are all in this world together. What a wonderful 2015! We can't wait to "Be the Change" in 2016.
"What if Christmas, he thought, doesn't come from a store. What if Christmas, perhaps, means a little bit more." - Dr. Seuss
Follow Fusion's Be The Change page to learn more.