With the holidays here, it is hard to get away from those sweets cravings! The cookie platters from your neighbor lady, office parties, and chocolates everywhere, no one can blame ya! This two ingredient treat can be made with ANY frozen fruit combination that you like!
My favorite time for this snack is during those hours after dinner, but before bed. It helps fill me up AND give me something sweet!
Ingredients:
1 cup Frozen Pineapple (Strawberries, blueberries, bananas- THEY ARE ALL GREAT!)
1 cup of Coconut Milk (Almond milk would do just fine, too!)
Directions:
Place frozen chunks of pineapple and coconut milk into a food processor or high powered blender. Turn on food processor and blend until the consistency becomes creamy. You may have to stop several times and scoop down the pineapple. (Makes 3-4 servings)
*Great Tip: If you forget to freeze the fruit, just add a few ice cubes to thicken your blend!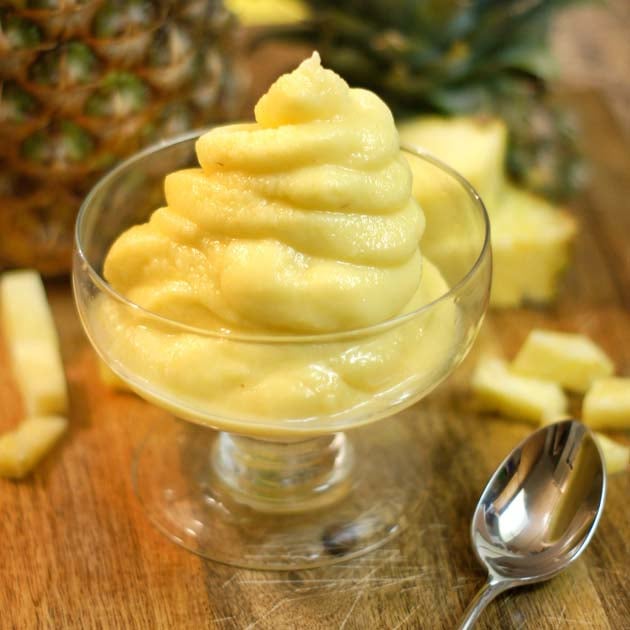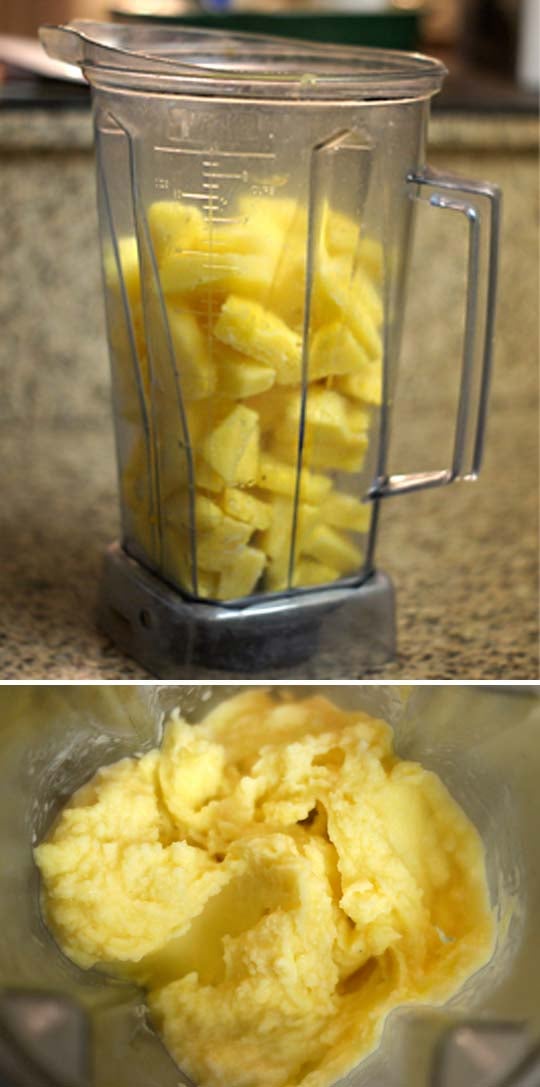 What combo are you going to try out first?
Adpated from Detoxinista