Salads. They can be as boring as exciting as you choose. THIS salad is amazing. With a variety of textures, flavors, and color, this salad is a crowd pleaser! Beware: this dressing is dangerously good.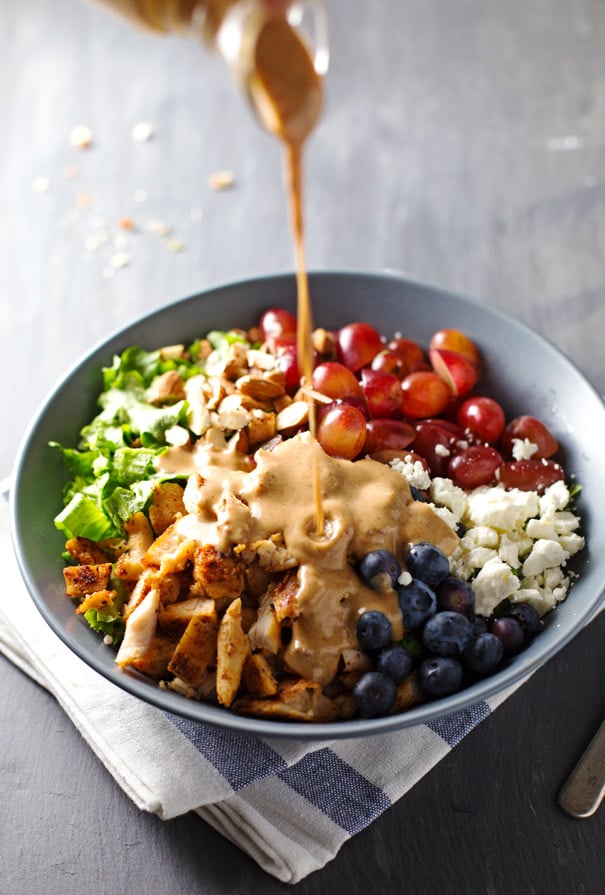 INGREDIENTS
*4 servings
For the Salad
2 teaspoons olive oil
8 ounces boneless, skinless chicken breasts (mine were cut into smaller, thinner pieces which made the sauteing a bit easier)
½ teaspoon salt
½ teaspoon pepper
1 teaspoon chili powder
2 cups grapes, halved
1 cup fresh blueberries
3 cups curly lettuce, chopped
½ cup feta cheese
½ cup almonds, chopped or crushed
For the Dressing
3 tablespoons almond butter
1 tablespoon olive oil
2 tablespoons freshly squeezed orange juice
3 tablespoons water
1 tablespoon stone ground mustard
½ tablespoon raw honey
¼ teaspoon salt, more to taste
½ teaspoon garlic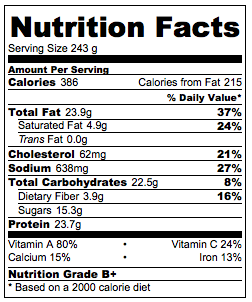 Remember, we are only sharing healthier options to spice up your kitchen, not ever ingredient will be 100% healthy. All good things should be done in moderation :)
Thanks to Pinch of Yum for the great share!
Let us know how you liked this recipe!