'Tis the season for vegetables that no one really knows how to prepare. Butternut squash, acorn squash, spaghetti squash. They all start to look and taste the same. Well, NOT this year! We are big lovers of spaghetti squash for a fun and versatile dinner. It is extremely easy to prepare and you can add so many twists to make it your own. I mean, who doesn't love spaghetti? Even if it comes inside of a vegetable. This recipe is a real hit because it can be made in your crock pot (which should be EVERYONE'S best friend in the cooler months!) Check it out!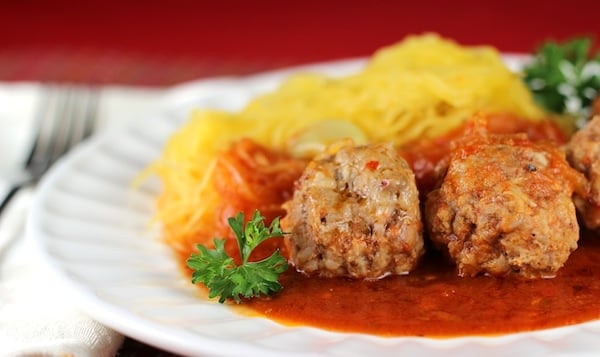 Ingredients:
One medium spaghetti squash.
One pound of ground Italian sausage or Turkey.
One can of tomato sauce, I used a 14 ounce can.
2 tbsp of hot pepper relish (optional).
4 to 6 cloves of garlic, whole.
2 tbsp of olive oil.
Italian seasoning (Oregano, Basil, Thyme) to taste, I used about 2 tsp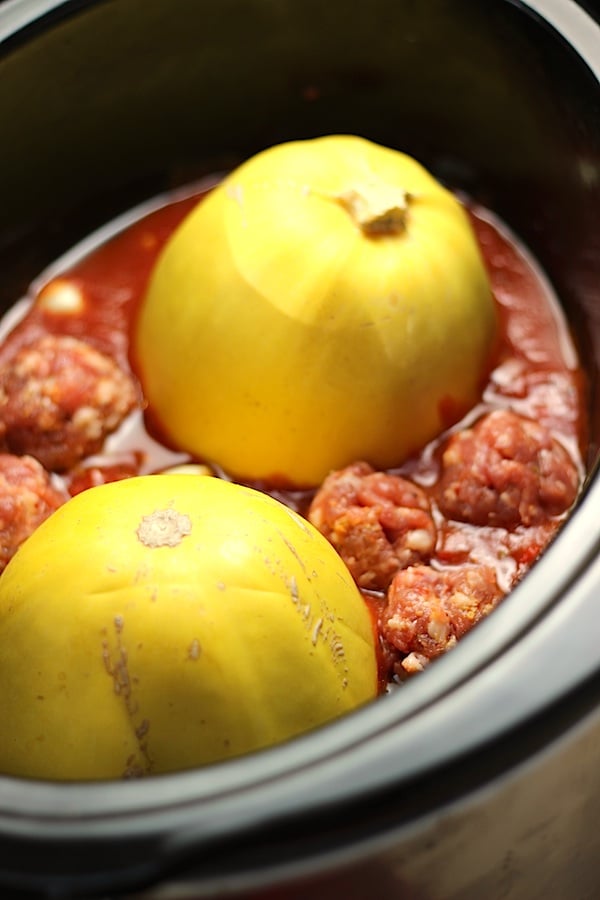 Directions:
Make sure you use a large 6 quart slow cooker for this recipe.
Dump your tomato sauce, olive oil, garlic, hot pepper relish and Italian seasoning into your slow cooker and stir well.
Cut your squash in half and scoop out the seeds.
Place your 2 squash halves face down into your slow cooker.
Roll your ground sausage into meatballs, then fit as many as you can in the sauce around the squash. I was able to work in about a half pound worth.
Cook on High for 3 hours or cook on low for 5 hours.
Use a large fork to pull the "spaghetti" out of your squash, then top with your meatballs and sauce.
Garnish with parsley if you feel fancy, and enjoy!
Seems easy enough! What is your favorite fall/winter squash recipe?
Thanks to Paleo Pot for the share!