Grab your stretchy pants and call dibs on the good recliner, Thanksgiving is just a couple of days away! There are mixed reviews about Thanksgiving leftovers. Some love cold turkey sandwiches until Christmas, while others are fine not touching a turkey until the next year. These recipes provide some healthy options to use up all of that extra turkey, and please both groups of people! Check them out!
1. White Turkey Chili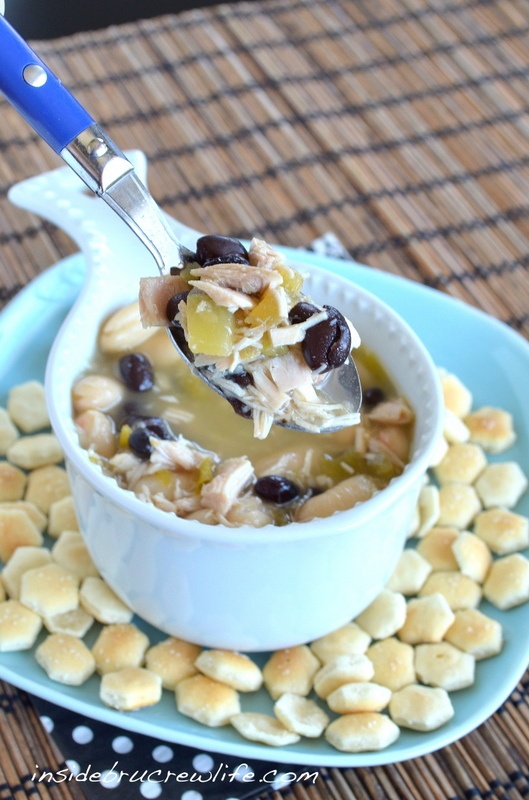 Ingredients
4 c. cooked turkey (or chicken)
1/2 tsp. salt
1/2 tsp. pepper
1/2 c. onion
2 tsp. minced garlic
2 Tbsp. oil
2 cans diced green chilies (4 oz. each)
2 cans white beans (15 oz. each)
1 can black beans (15 oz.)
4 c. chicken broth
Instructions
In a deep saucepan, combine the onions, garlic, and oil. Saute until soft, about 3-4 minutes. Add the chicken, salt, pepper, chilies and broth and stir together.
Remove 1/2 c. of the white beans and mash with 2 Tbsp. broth. Stir into the soup with the rest of the beans. Heat to boiling. Remove from the heat and serve with cheese and sour cream if desired.
Notes
You can also place all the ingredients in a crock pot and heat on low for 3-4 hours.
2. Leftover Turkey and Black Bean Tacos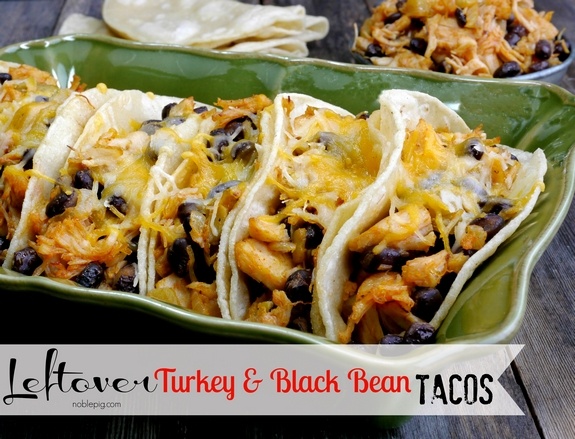 1 Tablespoon vegetable oil
1 Tablespoon butter
1 cup chopped onion
2 cups shredded leftover turkey
2 teaspoons smoked paprika
1 teaspoon ground cumin
1 can (4 oz) diced green chilis, drained
1 can (14.5 oz) black beans, rinsed
2 cups Fine Cut Shredded 4 Cheese Mexican
10 white corn tortillas
Add oil and butter to a nonstick skillet over medium-low heat. Add onion and sauté until soft, about 3-4 minutes. Add turkey, smoked paprika and cumin; stir until warmed through. Add green chilis and black beans, continue stirring until fully incorporated.
Fill tortilla with 1/3 cup of the turkey mixture and place in a baking dish. Repeat until all the turkey mixture and tortillas are used up. Top all the tacos with cheese and place in a 350 degree oven for 15 minutes (this will melt the cheese and crisp the edges of the tortilla).
Serve with your favorite hot sauce.
3. Turkey Vegetable Hash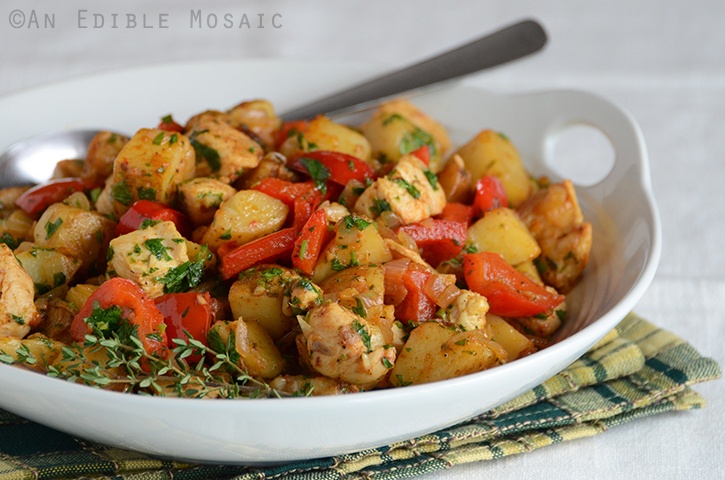 Ingredients
2 tablespoons butter
2 tablespoon canola oil
3 medium (about 1 1/2 lbs) potatoes, cleaned and cubed (peeled if desired)
2 medium onions, diced
2 medium bell peppers, chopped (I used red, but you can use any color)
4 cloves garlic, minced
2 teaspoons minced fresh thyme
1 teaspoon salt
3/4 teaspoon sweet paprika
1/4 teaspoon cayenne pepper (more or less to taste)
1/4 teaspoon black pepper
2 cups chopped or shredded cooked turkey (see Note)
2 tablespoons lemon juice
1/2 cup minced fresh parsley
Instructions
Heat the butter and oil in a large nonstick skillet over medium-high heat; add the potato and cook 7 minutes, stirring occasionally.
Add the onion and bell pepper and cook until all the veggies are tender, about 7 to 10 minutes, stirring occasionally.
Add the garlic, thyme, salt, paprika, cayenne pepper, and black pepper and cook 1 minute, stirring constantly.
Stir in the turkey and lemon juice and use a wooden spoon to scrape up any brown bits that have formed on the bottom; cook until warm throughout, about 2 minutes.
Turn off heat, stir in the parsley, and serve.
What do you make with your Thanksgiving leftovers?