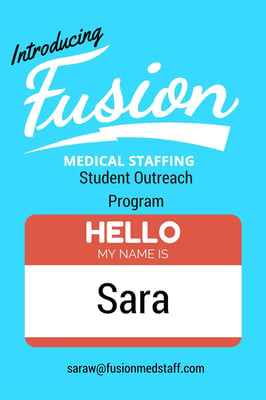 At the beginning of each year, everyone is ready for new and exciting opportunities. As a new grad, you're probably gravitating towards the thought of "what's next?" There will be plenty of paths in which you are able to follow but figuring out which path suites you best will be the challenge. You've done the schooling, the late night studying, and the cram sessions with peers; but what about after that? That's where I come in!
I'm the Student Outreach Manager for Fusion and I get the opportunity to help new grads just like you to think about your future. Have you ever thought about traveling? The possibilities could be endless on the amount of adventures, memories, and people that you would meet along the way. Also might I add, while getting paid to do it!
Fusion has so many opportunities just waiting to be grasped by the motivated traveler and with that doesn't just come experience in the work industry, but you get a new family, and a place to call home even when you are on the road. The growth of Fusion is highly dedicated to the new graduates that are fresh out of the books and looking for opportunities. There is a high demand in all types of settings for medical travelers and our number one priority is making sure that we find the best fit for you. In general, everyone is looking to go where the money is. Being a medical traveler will make you more money, that's why so many professionals in your field are doing it!
The best part of my job is I travel to Universities all over the United States to recruit the best of the best. This year is already filling up fast for different locations as to where my team and I will be visiting! To name a few, we will be heading to University of Oklahoma, UNC, University of Southern Maine, University of New England, KU, Rockhurst, and University of Missouri! Fusion's resources are limitless so even if you aren't looking to travel, you can utilize us for questions or concerns! We want to educate you on the industry altogether and help prepare you for your future as much as we can.
It doesn't matter if I am on the road or in the office, I am available for you anytime you need it. I love meeting new people, hearing new stories, and sharing why I love Fusion so much. So if you want to chat it up, please do not hesitate to get in touch with me.
Let's kick off 2016 with a bang!
Your next step in life concierge,
Sara Winters