It's no secret that we all love our jobs here a Fusion! One of our favorite things is hearing how much YOU love Fusion! We are encouraging you to review/rate us anywhere you get a chance!
Here are some places you can give us a review and sites that our travelers have deemed most useful! If you love working for Fusion, help out all of those other travelers who haven't found their way to us yet! Tell them what makes it so great!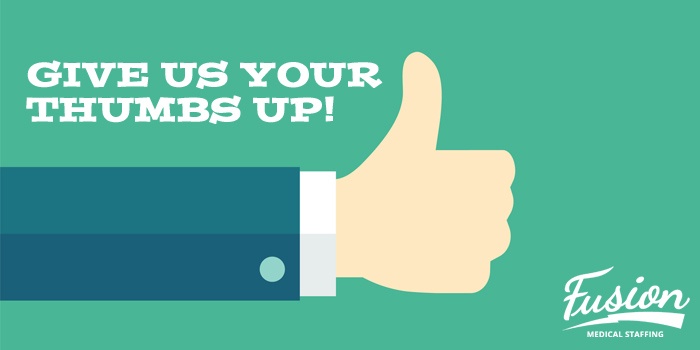 Thank you to all of you who continue to spread the word about Fusion and all of the positive things you have to say! We appreciate YOU!