There is always a new gadget causing a stir on the market. Some are short lived, and others become objects we can hardly function without! As a healthcare traveler, you are not only ALWAYS on the go, but you need things that can be packed up easily without much fuss. Check out our top gadget list for travelers! Share this list with the healthcare travelers in your life! You could even surprise them with a great gift!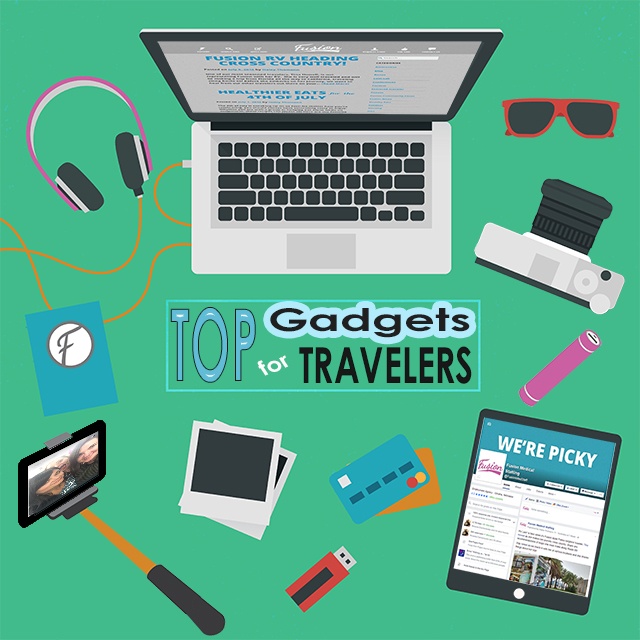 1. The Nomad: Available for both iPhone and Android, this little utility gadget has you covered. With a key ring for your house key, a USB port, and way to plug your phone in to a charger, we think this is the gadget we all need before leaving the house!
2. Portable Power Bank: Not only will you need this to pair up with your Nomad, but a portable power bank is great for those days where you aren't going to be sitting still long enough to charge your gadgets! Check out the link for some of the top power bank options!
3. Bose SoundLink BlueTooth Speaker: Yes, there are a million options when it comes to a Bluetooth speaker, but THIS is an office favorite. The sound is perfect and the size is ideal. While it is a little pricey, this is a must have! Add it to your wish list perhaps? This is one of those gadgets you can take to each assignment, take it on a hike, or wherever you go without taking up any room!
4. Epson WorkForce Portable Scanner: We know there is a ton of paperwork involved with each assignment you take. This scanner is great for the healthcare traveler. It is small and portable, plus it will allow you to quickly get over the necessary documents to your company. Not to mention you can quickly scan over any receipts that you need reimbursed for! If you are in it for the long haul, invest in your own little scanner!
5. The Tile: The only thing more frustrating than trying to find your personal items, is trying to find them while far away on assignment without someone who can come help you! You need TILE! You can attach it to anything, especially those items you frequently misplace (keys, phone, wallet , etc). and it will help you track it down.
6. Quick Pod Selfie Stick: If you are the type of traveler who is always our exploring, this is the selfie stick you need! It is waterproof, heavy duty, and perfect to capture all of your crazy adventures! What's the point in doing all those amazing things on assignment if you can't capture and share it with the world? (if being adventurous is your style, you really should get yourself a GoPro!)
Not sure about gadgets but need a great gift idea for the traveler in your life? Check out our gift ideas HERE!