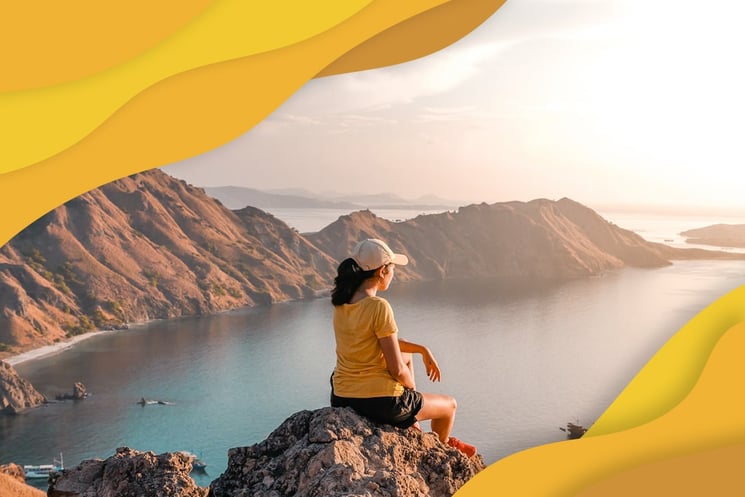 When the average nurse-to-patient ratio in the U.S. is one to five, finding the best, most capable staff possible is at the top of the list for most hospital managers and executives. But you know what else is important? The facility budget and the overall cost of using travel nurses for your medical facility. You know, those minor details.
Travel Nurse Staffing Costs: Myths vs Reality
As you explore nurse staffing options, it's possible you'll run into inflated estimates and myths related to travel nursing expenses. And even more so since the coronavirus pandemic. But just like that rumor you heard about Justin Bieber, there's more to the story. Here's a roundup of travel nursing myths vs reality.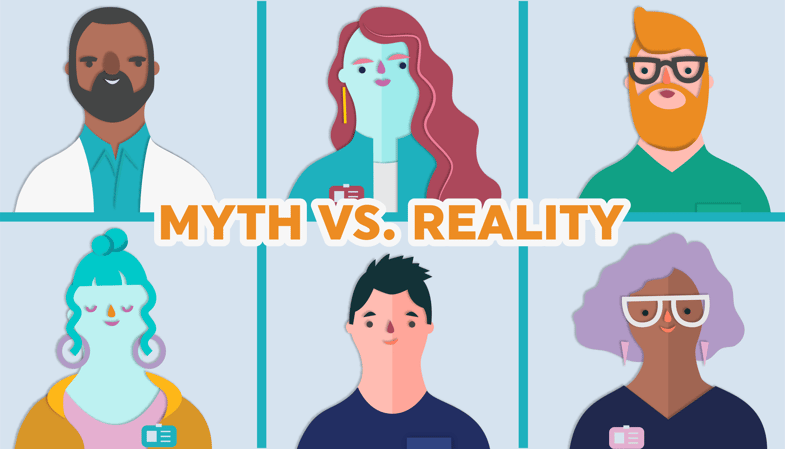 Myth no. 1: Travel nurses cost too much money
Here's the reality
Sure, travel nurses can earn more than their staff nurse counterparts. Even so, the fact is, when used strategically, temporary nurses can actually save facilities money. Think about it: Travel nurses don't come with the same benefits expense as staff nurses. To hire a full-time staffed registered nurse (RN), it can cost anywhere between $22,000 and $65,000, which includes costs for unused vacation, advertising and recruitment, plus the cost it takes to interview and onboard new hires.
By hiring contract nurses, your facility isn't responsible for the traveler's health insurance, professional liability coverage, continued education units, and other costly employment investments. And without that financial responsibility, med facilities are able to save more with travel nurses.
How do we know? There are recent market studies to back it up. For example, the 2019 SIA Healthcare Staffing Report and the 2017 KPMG U.S. Hospital Nursing Labor Costs Study compare the cost of travel and staff nurses. According to the surveys, the average bill rate for contract nurses is $83 an hour whereas the bill rate for perm nurses is $89 an hour. A small difference with a big impact.
Of course, every facility and their needs are unique, but in the right scenarios, using contract nurses is a smart move. Using travel nurses to handle temporary spikes in patient volume like during ski season or to cover short-term permanent nursing shortages is overall cost-effective.
Myth no. 2: Staff overtime is better than contract nurses
Here's the reality
Now that we know the average bill rate for travel nurses is relatively the same as perm staff ($83/hour vs $89/hour), it's obvious that contract nurses are the more cost-effective option to staffing gaps. At time and a half, perm nurses would make more than $130 an hour with overtime.
And along with the dollars and cents comparison for overtime, there's also a very human consideration for managers: Burnout. You might be able to cover shifts by stretching your current staff, but it may not yield the best results. Across professions, productivity and accuracy dip when employees spend too much time at work, and nurses are no exception. Excess overtime can lead to a slew of negative consequences, including burnout and patient dissatisfaction.
Nowadays, when nursing burnout is already at a high, affecting up to 70 percent of the nursing population, it's important to consider the emotional needs of your staff nurses. Travel nurses can help eliminate burnout by sharing the workload. Instead of relying on staff nurses to work impossibly long shifts, consider bringing in travel nurses for a helping hand.
Myth no. 3: All med staffing options are the same
Here's the reality
If you do opt to use temp staff, don't be fooled into thinking the staffing costs are universal. In fact, the agency you choose alone will directly affect costs. So, before you do anything, be sure to dig into the paperwork to understand the total price of the assignment.
Be aware some staffing agencies will tempt hospitals with low initial pricing, but when you read the fine print, you'll uncover hidden costs and additional fees you weren't expecting. The best agencies will be transparent about pricing and openly answer any questions you may have!
In addition, you'll also want to understand how the staffing company can ensure they'll successfully meet your travel nursing needs. For instance, are you confident they'll have nurses available when you need them? Make sure their capabilities align with your organization's needs and staffing plan. Because if they don't, you might be left scrambling to find another option at the last minute, and that sort of thing can drive costs up. And no one wants that.
Myth no. 4: Fusion can't fill your staffing needs
Here's the reality
At Fusion Medical Staffing, we understand that med staffing needs have evolved, and we've grown with them. With a high nursing demand, you need qualified professionals faster than ever, and that's exactly what we're here for. Not to brag, but we pride ourselves on our speed to placement. Whatever your facility needs, we have.
Fusion Med Staffing is on a personal mission to improve the lives of everyone we touch, and that includes the facilities we staff. Which, now that you mention it, we work with a diverse pool of highly qualified med workers so that we can match you with the right traveler to help with your contract needs. Whether that's for:
Rapid response
Census fluctuations
Maternity leave
Vacations
Leaves of absence
Plus, not only do we staff hospitals, but we also work with home health, clinics, critical access, and skilled nursing facilities to fill staffing gaps. And as a full-service staffing agency, we do all the heavy lifting. That way, you don't have to sweat the traveler details:
Credentialing
Skills checklist
Screening
Social security verification
Immunization and licensing verification
Nationwide criminal search
Drug screening
Medical record verification
Let us do the hard work so you can spend more time focusing on other facility needs. We have everything you need to get top-quality medical professionals. Think of us like your trusty sidekick.
Travel nurses are hotter than ever. Just in 2020, the travel nursing industry grew 35 percent compared to the previous year and it's not expected to slow down anytime soon. Within the near future, experts expect the rate to grow by an additional 40 percent, so it's safe to say travel nurses aren't going anywhere. As you consider your staffing options, don't be fooled by the myths and rumors floating around. Instead, partner with Fusion Medical Staffing and know that you're completely covered!