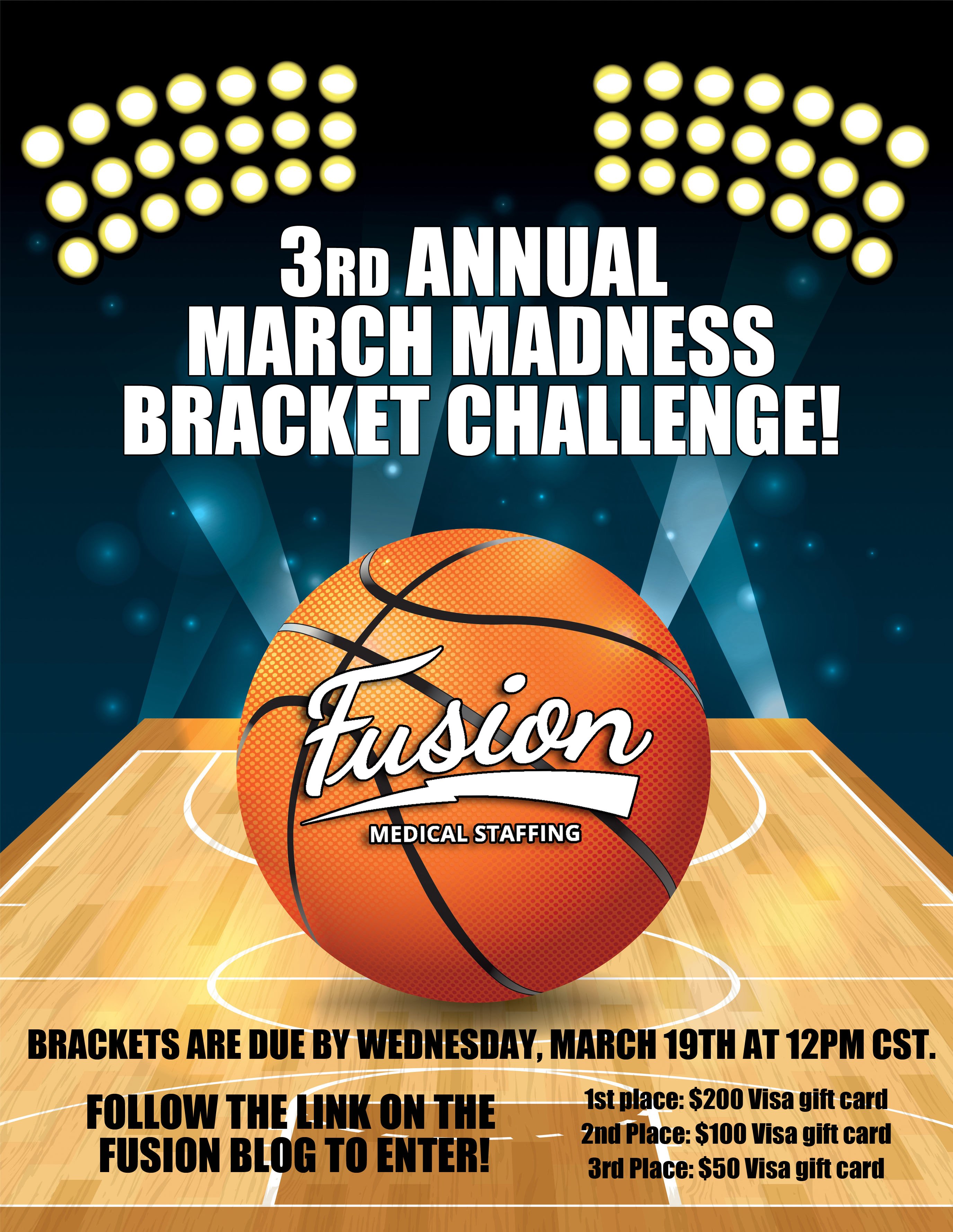 It's the 3rd annual Fusion Medical Bracket Challenge! There is no cost to join, but the winners will receive a Visa gift card (1st- $200, 2nd-$100, 3rd-$50)
Whether you choose your teams by logic and stats, the team colors, or flipping a coin, this contest is for EVERYONE! YAY!
Here is the link to join the pool http://y.ahoo.it/j0tqnsgq
May the best Bracketologist win!
If you need any help signing up, just email haley@fusionmedstaff or tara@fusionmedstaff. We are happy to help!
*Contest is open to any current employees, previous travelers, and applicants.