It's time for #UGLYFUSION to again! Dust off those beautiful ugly sweaters and post up for a selfie! Really, it's that easy! Make sure you post to as many social media outlets as possible, using #uglyfusion!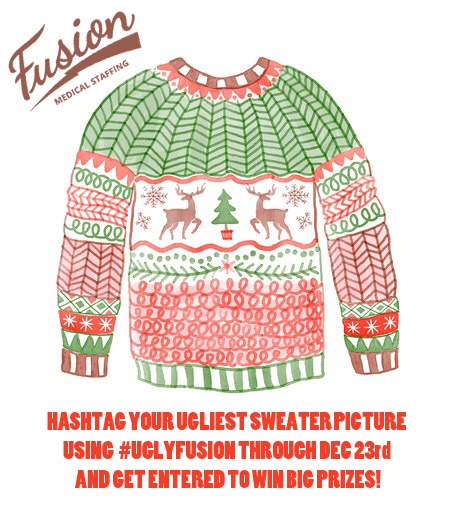 The Rules: (Yes, sometimes at Fusion we have rules)
Keep it clean please (like we have to tell you guys that - but maybe we do. Who knows?)
The contest is only open to employees/candidates/travelers of Fusion Medical Staffing
Hashtag the entries! Geez. How many times must we say this? #uglyfusion
THE PRIZES! YES!:
3rd Place: FitBit
2nd Place: Bose Wireless Speaker
1st Place: iPad Mini
Winners will be chosen on December 23rd with a random generator and announced via Facebook!
Remember this gem? Yikes...and he runs this place...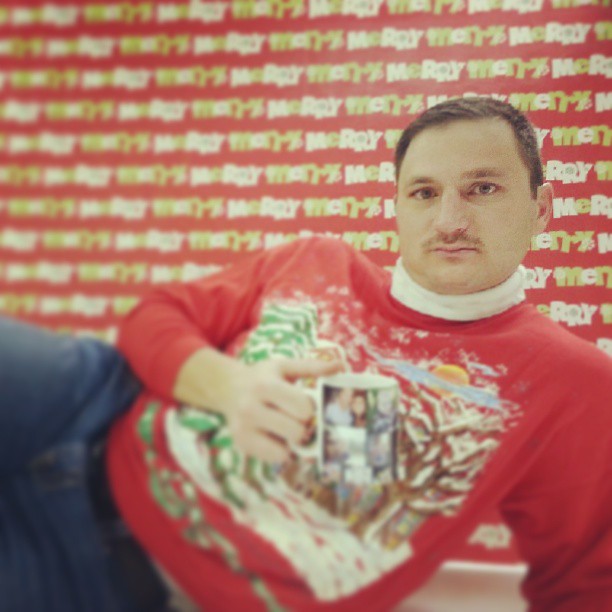 Start posting your pictures ASAP! #uglyfusion