Our July Traveler of the Month is Lorraine Mitchell! She is one of the original travelers of Fusion and had a part in helping build the therapy division. She has continued to be a major asset and set the standard for what we look for in our travelers. Lorraine has been working with Sam since before Fusion, proving how important the relationship and communication are between a Recruiter/Traveler.
"Lorraine is loyal and rock solid. She has been with us since the inception of Fusion. She makes Fusion look tremendous at any facility she works in." Sam Wageman, President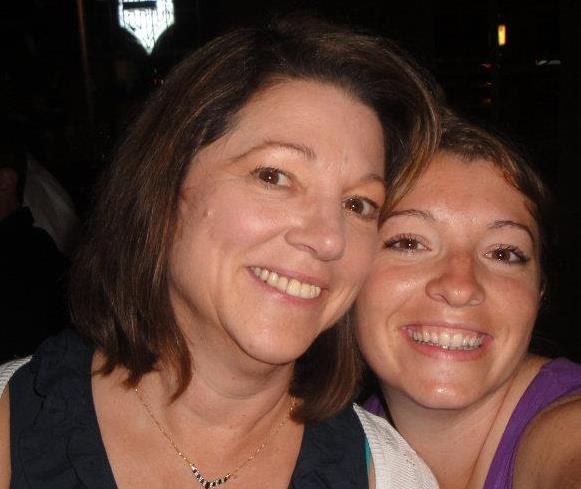 How long have you been an OT? How long have you been traveling? I've been an OT for 28 years and worked in a variety of settings over the years which keeps it interesting and challenging. I have been working as a traveler now for approximately 6 years although it seems like I just started traveling a couple of years ago as time flies by when you enjoy what you are doing.
Why did you pick Fusion? I decided to give Fusion a try as I had worked with Sam previously for another agency and he had always listened to what I was looking for in an assignment, was supportive and available if needed. I also knew that what I was told was what would be in the contract and that had not been the case with some agencies.
What is the best place you have been on assignment? My favorite place to travel is Florida because I have family and friends there so it is like an extended visit and always fun, plus I like the warm weather and the beaches. I do have to say that although I was very hesitant to go I enjoyed the opportunity of seeing Alaska as it is beautiful and fascinating part of the world , very unique, and not somewhere that I would vacation, The added benefit was I survived the cold.
What is the most rewarding thing about your job? I find being able to work with people to improve their quality of life and independence very rewarding and I am able to meet some wonderful people both staff and patients.
If not an OT, what would you be doing? I don't know what I would be if not an OT, I went back to school after working for a while when I figured out what I wanted to do with my life and feel that I made the right decision., If I start to feel burnt out, I just look to change the work setting and get a change of pace and challenges which is always fun and exciting.
What are some of the things on your bucket list? I don't really have a bucket list I just like to travel to see different things, enjoy the diversity that different cultures and environments have to offer.
3 items you can't live without? 3 things I can't live without are my phone and computer, and car.
Any surprising or fun facts about YOU? Hobbies? I like to read, spend time at the beach, go out dancing, just go sightseeing in a new area and see what the area has to offer in the way of food and activities and hot yoga is great but most important is spending time with my family and friends.
If you could time travel, where would be your first stop? I don't think I would want to time travel as there is more than I could possibly ever see in this time and that should keep me busy.
Biggest pet peeves? My biggest pet peeve is when people complain and whine continually about what they are doing, if you don't like it change what you are doing..
Lorraine, we appreciate all you do for Fusion! Here's to many more years of travel!