Our traveler of the month for November is Tina Howell! Fusion was lucky enough to have her come visit the office, which isn't something that we get to do enough! She is a ball of energy and knows her stuff! We love having Tina as apart of our Fusion family. Needless to say, Tina's recruiter, Dan Beller, wasn't short of great things to say about her!
"Tina is one of our top travelers due to positive attitude, drive, and communication. Tina has proven that she will go into an assignment with a positive attitude and maintain that outlook regardless of the situation. She has worked in a variety of facilities, which all of them have presented different challenges. She dives right in to help the patients and the hospital and maintains a positive attitude regardless of the circumstances.Tina has the drive to be an exceptional nurse. We have received appraisals on Tina throughout her years as a traveler. She has been recommended as a nurse with a great skill set and a nurse that is a patient advocate. Tina has won an award at a facility we worked with together for patient care skills.Finally, Tina is an asset to our company with her wonderful communication. She provides us feedback on hospitals and the units she works on, so we can pass along the information to other prospective nurses. She has also communicated to several other nurses about Fusion, and has referred some strong nurses. Tina is a huge asset to Fusion Medical and we are lucky to have her on the Fusion Team!" Dan Beller - Director of Recruitment
Tina answered a few questions about herself for us:
How long have you been a traveler? As a nurse off and on since 2006, I have been traveling my whole life. My father was Navy for 20 years. I spent time in the Air Force when I was young as well. My husband retired after 20 years in the Air Force. Between all of that, I have lived in Europe, Asia, and 8 different states.
What do you love most about being a nurse? I love being able to meet and help people during their hospitalization and helping then achieve wellness to go home again.
What do you love about FUSION? I love that the people of Fusion seem to really care about me and get me the jobs I want, in the places I want, and they don't treat me like I am a number. I give every job 100% and I think Fusion gives me 100% as well. After all, if I am happy, they are happy!
Your favorite travel spot so far? Your dream spot? Sutter Coast Hospital in Crescent City was my favorite assignment. I say that because besides a great little ICU to work at with really wonderful nurses, I got to spend my time off on the Northern Coasts of California and Oregon! I hiked in the redwoods, played in the tide pools off the coast, took a river boat tour 100 miles up the Rogue River, went on a Battle Cruise on the Lady Washington, and spent time meeting all kinds of people there. Plus my husbands and I drove out there on Route 66 and then took the northern route home, 6,000 miles of this BEAUTIFUL country and I enjoyed every minute of it! My dream spot? There are several. I'd love to see Alaska, the New England States and Hawaii, of course. Then if the international scene opens up for Fusion, I'd love to go to Australia and New Zealand. There are also a few other places I would love to go… I have an extensive bucket list!
What is the most fun or interesting thing you've done while on assignment? (Non-work related) I accidentally followed the GPS and took my Rogue over the Big Horn Mountain in Wyoming. I can't being to express what kind of nerve wracking trip that was, expensive too! I had to have an alignment and axle replaced as well as brakes. Note to others: Check the box in your GPS that says no unpaved roads!
Hobbies? How you spend your time off? I spend time off with my family, friends, and my dogs. My husband and I have 3 children and 5 grandchildren, loads of friends, and currently only 13 dogs! We keep pretty busy with that! We also geocache, which is kind of a treasure hunting world-wide game, we like to garden in the summers, hiking, fishing, and camping. We like all kinds of activities and since the kids are all grown, we can just pick something to do and go do it!
If you could time travel, what decade would you head back to first? I would love the 50's I think. When you see the movies and read about that period of time, it was when America had a sense of unity and took care of each other. I love the cars of the 50's, the music, and the fashion. That's where I'd start. Then Id jump to the 70's so I could see Star Wars for the first time again and fall in love with science fiction! LOL…and Harrison Ford, aka Hans!
Any weird facts about yourself? I am lucky; I have a great family. I am a geek; I love science fiction. I am a nerd and love to read/learn new things! I am also a sucker. If I see a stray- I bring it home (that is why we have 13 dogs!)
If you could only take 3 items with you on a travel assignment, what would they be? I would take my iPad so I could FaceTime to keep in touch, my MP3 to listen to my books, and my pillow (because it is broken in!)
Advice for new travelers? Pack light! You don't need all the stuff. You can carry "home" in your heart!
If not a traveling RN, what would be your "other" career? Geocaching around the world. Dog breeding is the other option.
Favorite junk food/guilty pleasure? Popcorn and then milk duds!
How do you stay in touch with friends and family when you're on assignment? We talk on the phone, FaceTime, Skype, etc. That's what I love about technology, you can be away and still be close!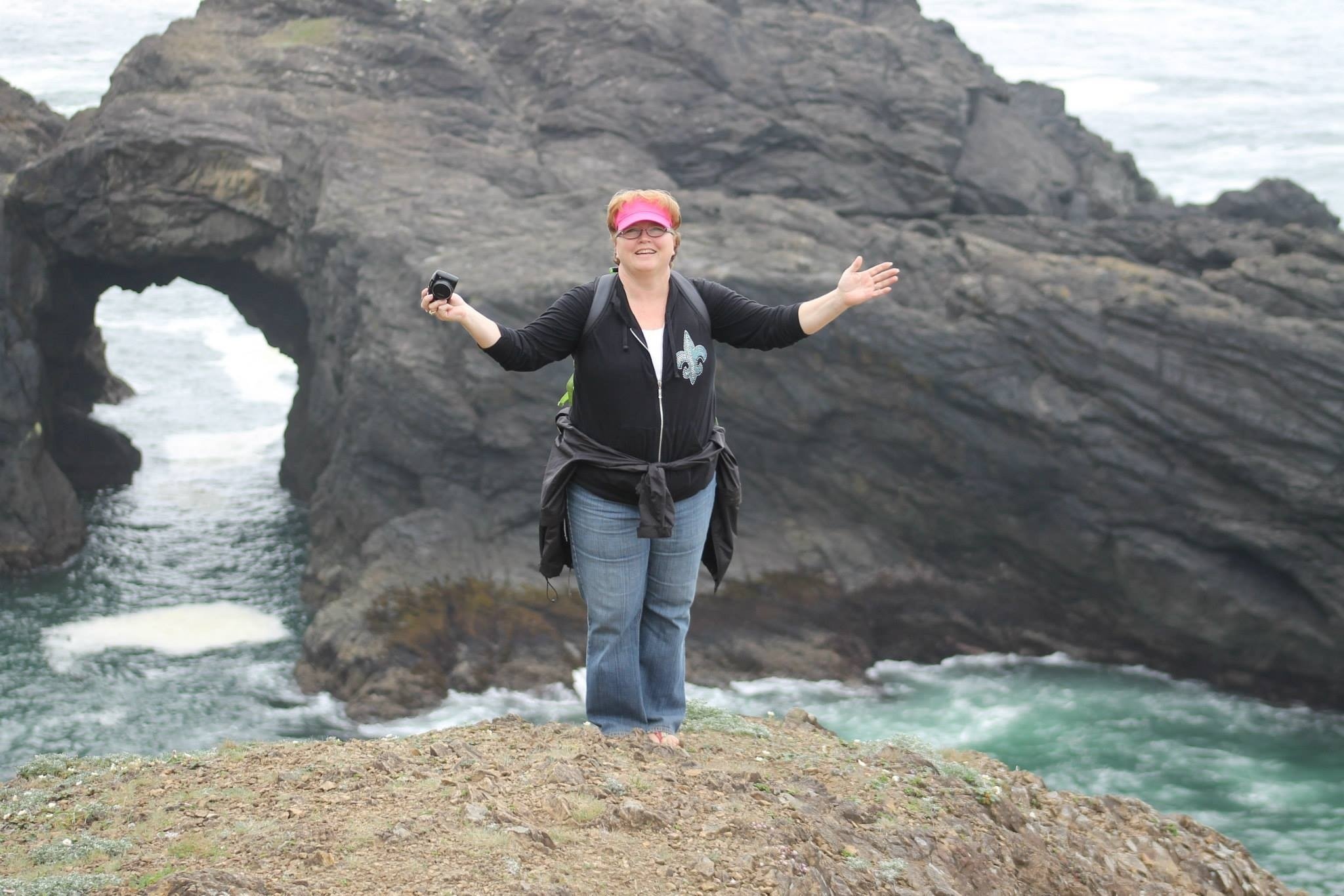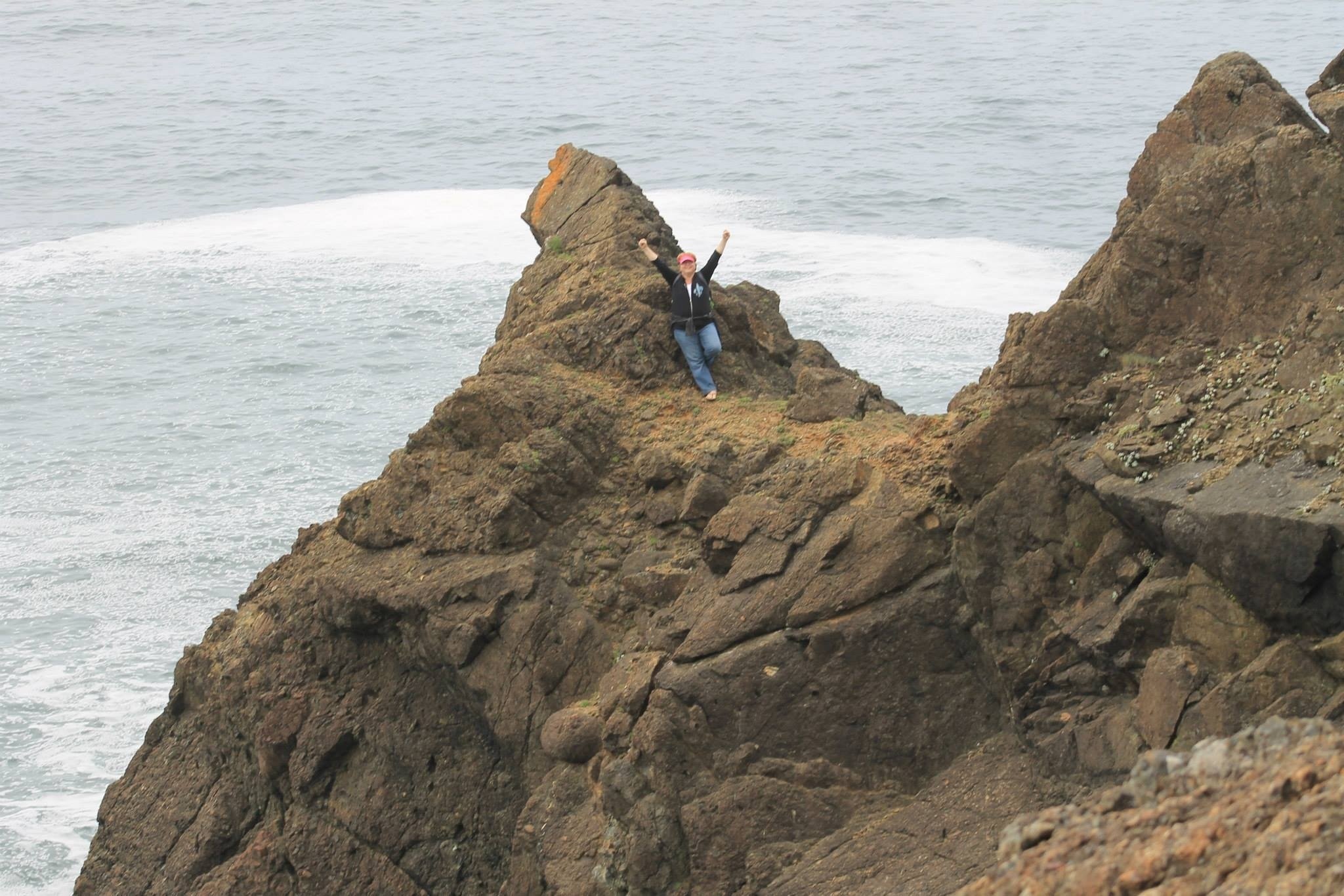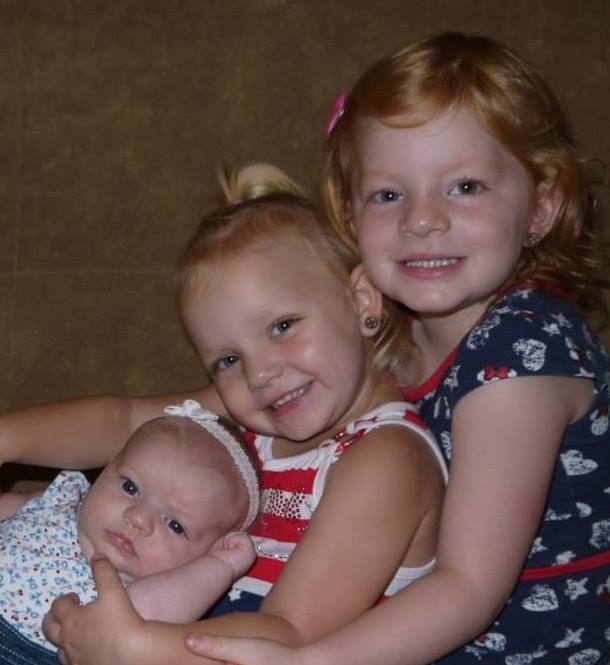 Thanks for all you do, Tina! You are AWESOME!