Ok, it is almost 2016 which means everyone will decide they want to get back in shape. We could all use a little extra motivation and someone to keep us in check, so that is where we come in.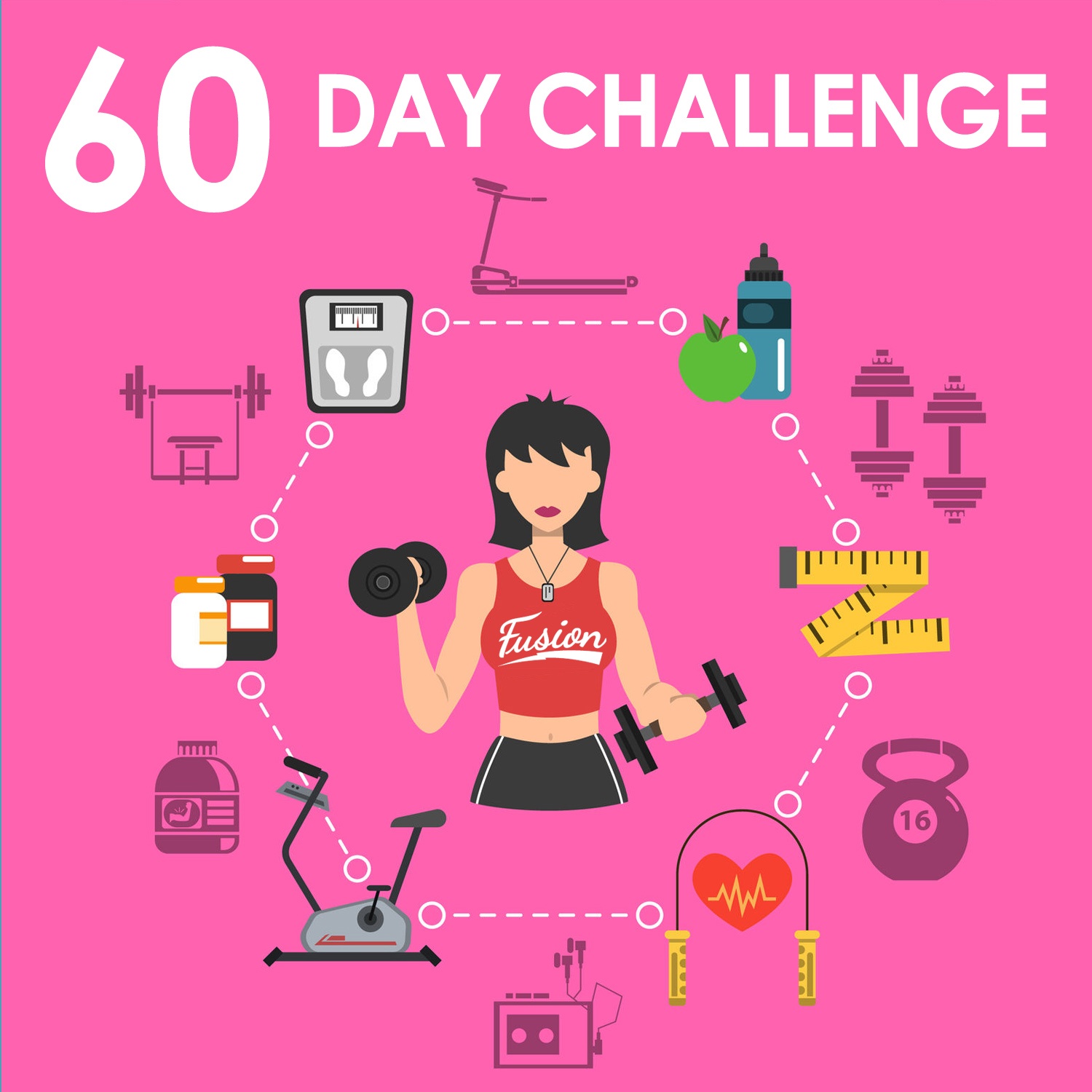 Some of you participated in our last 60 Day Fitness Challenge. We have worked out some of the kinks and changed the rules a bit. Here is what to expect and how to jump on board!
Starting January 4th to March 7th we are teaming up with our friends at Fitfully again (Trainers Tyler and Eric).
Just like the last challenge, we will create a private Facebook group, allowing everyone in the challenge to motivate one another.
We are switching up how you can earn points this time, making it a little more obtainable! Remember, the only one who loses when you don't do the work is YOU!
Posting in the group every Monday what you did the previous week. Whether that was giving up fast food, making it to the gym/working out 3 days a week, or even increasing your water intake. All things you did to make it a healthy week. (5 pts)

Make the healthy recipe of the week! Each Monday morning, we will post a healthy recipe to try out, make it and share your plate with us! (3 pts)

Share a shameless gym selfie! If you are rocking out a spin class or hiking a local trail, share it with the group! (3 pts)

Comment on the workout of the week video once completed! (2 pts)
(we will count points Monday to Monday)
Points will be tallied and prizes will be sent depending on which point bracket you fall under!
Prizes range from Fusion resistant bands, Fusion water bottles, Fitbits and more! Stay tuned!
If you would like to sign up for the challenge, please email haley@fusionmedstaff.com. We will reply with a link to the Facebook group where we will be posting the videos, recipes, and more! You have until January 3rd at midnight to join (allowing time to be added to the group)
For any questions, please email haley@fusionmedstaff.com
*Must be a Fusion Traveler to join!