You may be familiar with Fitfully and the Move of the Week from earlier in 2014,but now they are here FULL FORCE! We have officially paired up with this awesome gym to not only promote health and fitness internally, but externally. Read more to meet the trainers, and how they can help YOU while on assignment. Being healthy is more than just a gym routine, and these two are here to make that happen!
What can Fitfully & Fusion do for your health?: The trainers of Fitfully are available to provide tips, answer questions, and offer guidance on all things health and fitness. Whether you are looking for a few moves to do while on the road, some stretches to help sore legs after a long shift, or even a solid outline of what your meals should consist of. Fitfully has your answers!
Tyler Ely: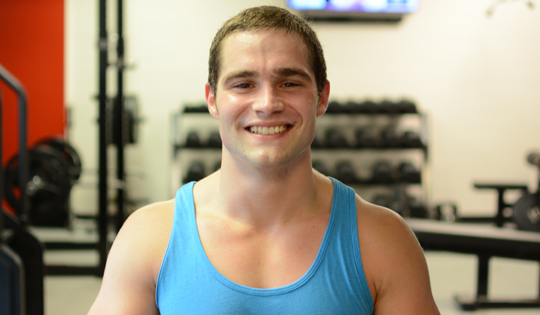 What do you love about personal training/coaching? Seeing clients evolve. I love helping client's perform exercises and attain goals, that they otherwise would have not thought possible, without my coaching and positive reinforcement.
Tell us how you keep fit? When it comes to clean eating, it's relatively easy. Just eat REAL food. Strive to eat a lean protein source with every meal, monitor your carbohydrates and fats totals, and eat plenty of fruits and vegetables.
What is your favorite day in the gym? Leg Days!!!! Favorite Lift - Front Squat
Favorite cheat day pleasure? An Ice cold Beer...maybe a few... :)
Best advice for someone who is looking to change their lifestyle and get fit? When in pursuit of a healthy lifestyle, be ready to change just that, how you live your life . It's far more than a quick fix. It's never going to be a place that you reach and then you're done. It's something that you'll have live and breathe. Most people focus on external changes, but to sustain a healthy lifestyle, you must embrace and appreciate the internal changes within yourself.
The easiest way to begin, is to begin right now. Not tomorrow, not next week. Right now! Begin by controlling your environment and eliminating any unhealthy foods from your home. The next step is to map out a routine. And not just a workout routine, a whole routine of how you operate during the day. Plan out when you are going to prepare your food, workout frequency and duration, what you're going to eat and when you're going to eat it, etc.
Before you know it, working out will just be another part of your day. One you look forward to. I can't promise the same thing, with eating chicken breast. Doesn't matter who you are, that stuff gets old!
Favorite Athlete/Trainer? ​​Bret Contreras "The Glute Guy"
Eric Wetterberg: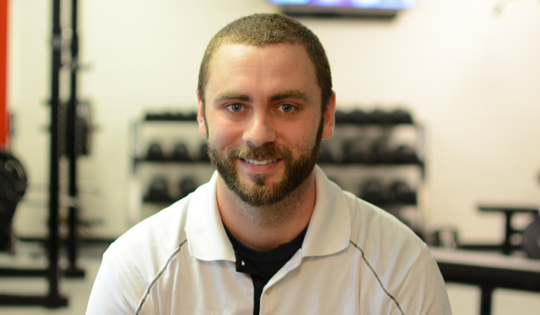 What do you love about personal training/coaching? I love coaching people to meet and exceed their goals and giving them the knowledge to eventually become almost completely self-sufficient in their own healthy lifestyle.
Tell us how you keep fit? I have a passion for all things strength. The bigger the weights are in the weight room, the more enjoyable working out is for me. What do I do for cardio? To quote Jen Sinkler: I lift weights faster. I believe strength is the foundation for all aspects of life. The stronger you are, the easier it is to carry children, groceries, go up and down stairs and even just small things like opening jars for my wife :) I am almost fully paleo, the main aspects of paleo can transcend into any legitimate "diet". Eating whole foods with plenty of fruits and vegetables with minimal to no added chemicals or ingredients is something that can benefit everyone on the planet.
What is your favorite day in the gym? I don't really have a favorite day in the gym because I do mostly full body workouts 3 times a week. My favorite exercise is by far the Deadlift, I believe it is king.
Best advice for someone who is looking to change their lifestyle and get fit? My biggest recommendation to someone just starting out on their own healthy journey is: Consistently do something everyday that will make you better. No change is easy and there will be roadblocks along the way but some perseverance will lead to habit changes and adding up a few habit changes can lead to a complete lifestyle change.
Favorite cheat day? Pepperoni pizza, hands down. (All to himself!)
Fusion's internal employees have been working on both one on one and with group training at Fitfully for just under a year. There have been nothing but great things to say about these two, and even better results to prove it. Not just the getting fit side, but creating a habit and healthier lifestyle! We encourage you to check Fitfully out on Facebook for all things fitness, as well as some fantastic testimonials.
How can travelers get started? If any Fusion travelers out there are interested in pairing up with Fitfully, please reach out to your recruiter. We want you to know that whatever you choose, that will stay between your trainer and you. Fusion is here to serve as a connection to Fitfully and the trainers, we do not seek any information regarding your workouts, health, or any other communication you have with Fitfully.