In honor of Breast Cancer Awareness Month this year, Fusion will be starting a new tradition. As a company we are going to be "Bowling for Boobs" to raise money for the Kelly Rooney Foundation, all while rocking our new pink Fusion t shirts. Stay tuned for pictures of our big day out bowling! We are pumped!
In the meantime, here is how our travelers can get involved:
Purchase a pink Fusion shirt(s), the are $15 ea.($10 will go toward our donations), please email your size to haley@fusionmedstaff.com.
Just like last year, Fusion will match the amount donated by our travelers. All payments will go through our paypal account for convenience. The logo below will be on the shirts this year!
You are welcome to donate more on top of your $15, remember Fusion will match the amount donated by our travelers!
Show your support in wearing pink ever Friday in October! If you share a photo of you sporting your pink, you will receive some pink Fusion swag!
Continue to spread awareness and support about the importance of being education on Breast Cancer! Knowledge is power!
*anyone is welcome to purchase a shirt, but only the donation of our travelers will be matched!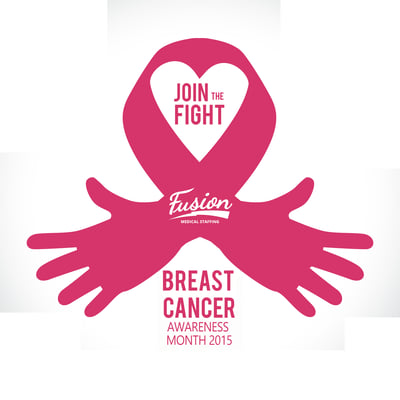 Follow Fusion's Be The Change page to learn more.