Our staff members love working with our amazing travelers and clients, but their most important work is developing and raising some amazing kiddos! Fusion is constantly amazed at the hearts or our tiniest fusion family members!
Saydee Denton is the daughter of Dax Denton, one of our newest recruiters in the Lab Department. This 6 year old cutie saw a commercial for St. Judes Children's Research Hospital and decided she really wanted to donate her beautiful hair to children with cancer and hair loss. Saydee is a 1st grader and has never had more than a couple of inches of hair cut at a time. After researching different donation options, Saydee's parents decided on donating her hair to Children With Hair Loss (CWHL) As you can see, this little girl looks ADORABLE with long or short hair!
Saydee's giving heart is inspiring to us all! If you want to know more about the organization she donated her hair to, visit http://www.childrenwithhairloss.us/ .
Fusion loves to get involved in the community and we can't get enough of our Fusion Kids helping their parents at the events!
Below are pictures of our #Fusionkids helping serve food at the Stephen Center, a local homeless shelter serving 180 people in Omaha. Fusion provides the food, makes the meal and serves it once a month.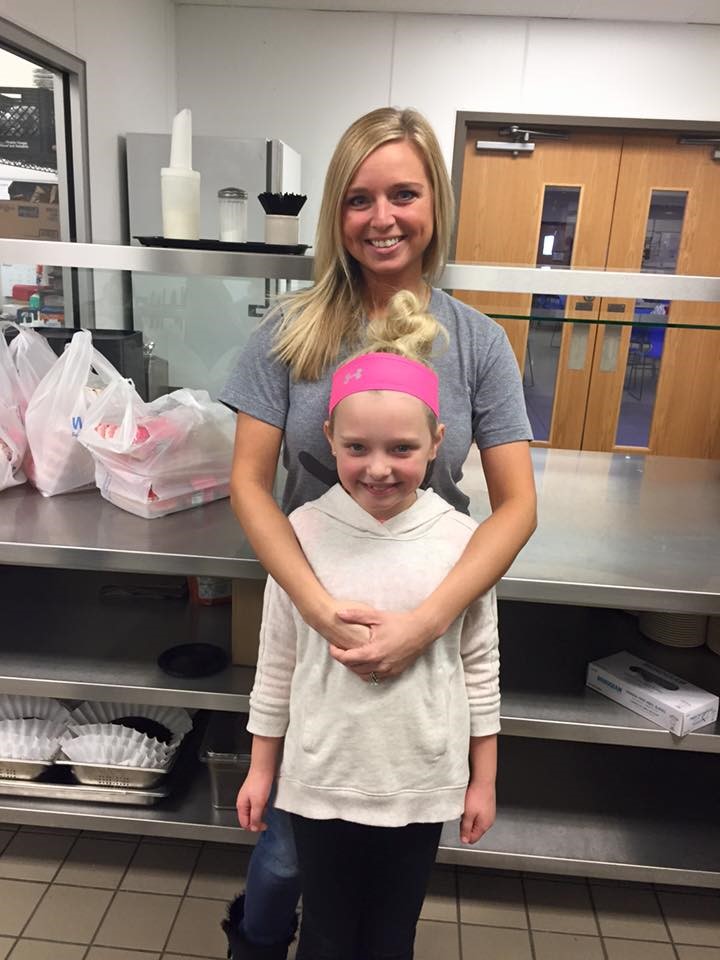 Cathlab Account Manager, Jenni Paulsen and her daughter, Zoe.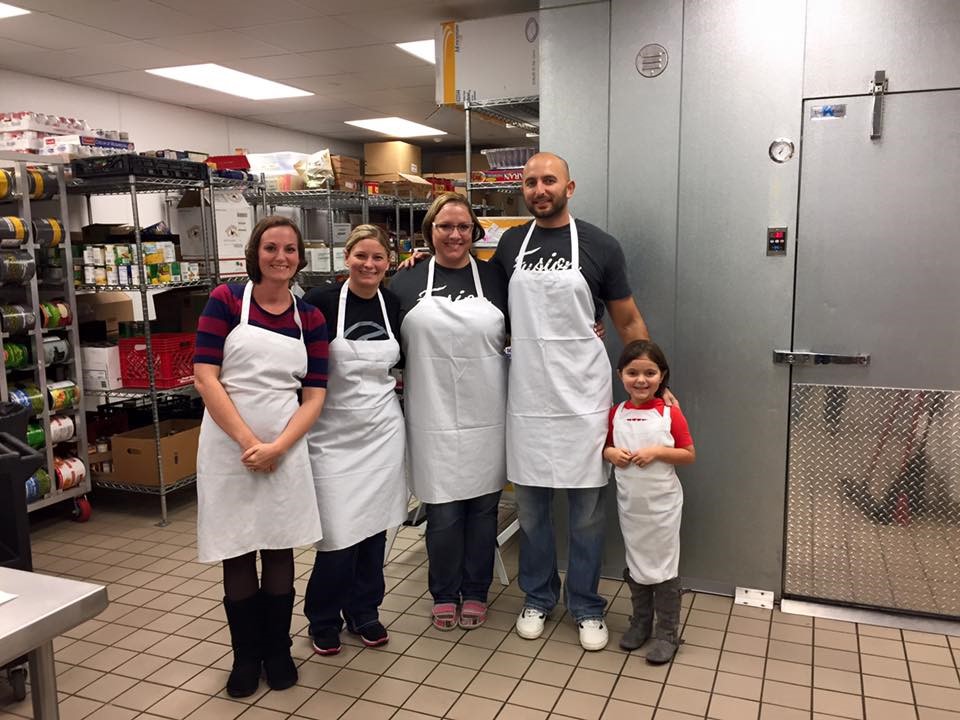 Nursing Division Manager, Dan Scardina with his daughter, Averi.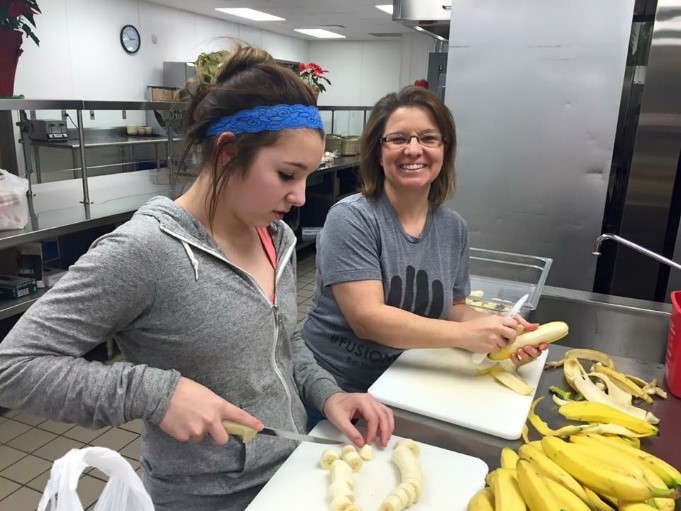 Nurse Recruiter, Holly Fenn and her daughter Abby.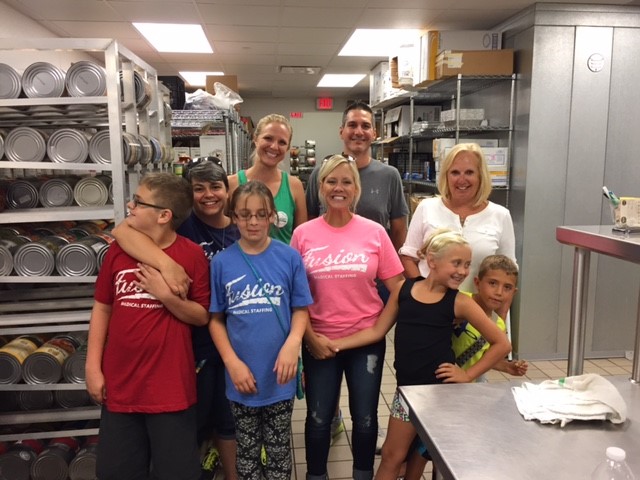 Therapy Division Manager, Tessie Childers with her kids Brooke and Talen. Also pictured, Fusion Medical Staffing Office Manager, Autumn Rose served with her kids Lexi and Alden.
Fusion is also highly involved with Heart Heroes and CHD (Congenital Heart Defects) Awareness. Every September our staff and kids throw on Super Hero capes for the Annual Super Hero Heart Run. Our kids and staff are always wearing big Superwoman and Batman smiles at this event!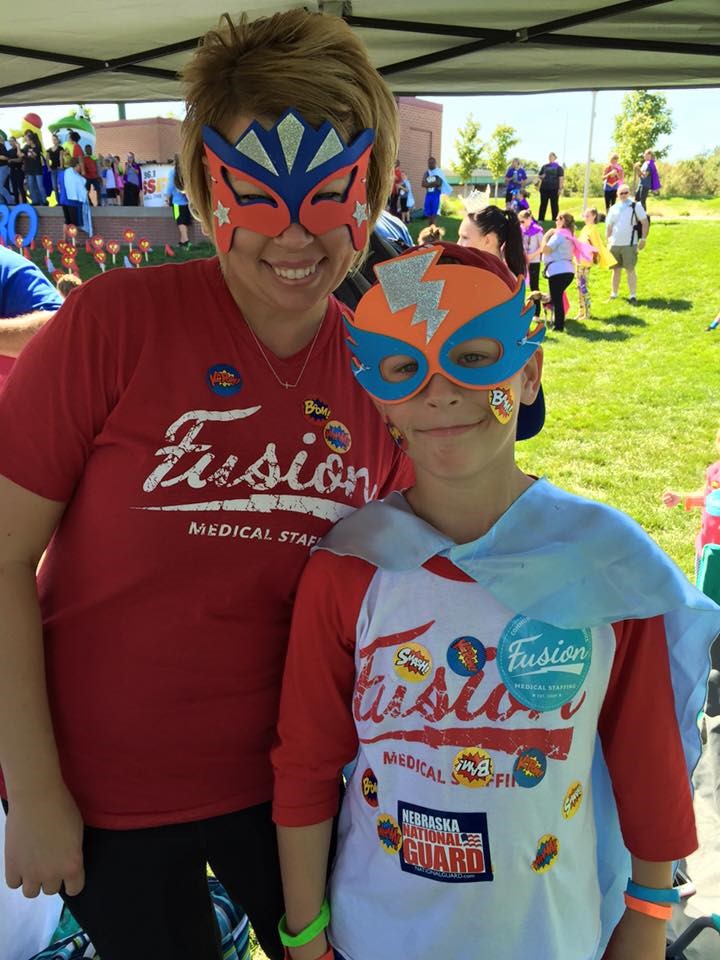 HR Manager, Jess Koch and her son Nathan.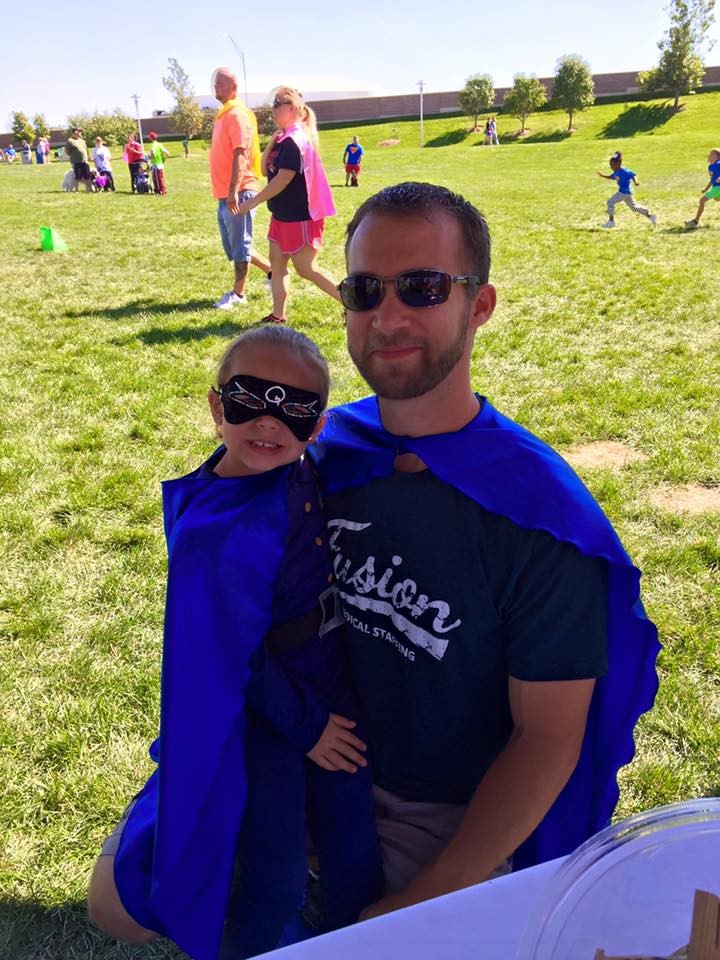 Lab Division Manager, Chad Crawford with his daughter Quinn.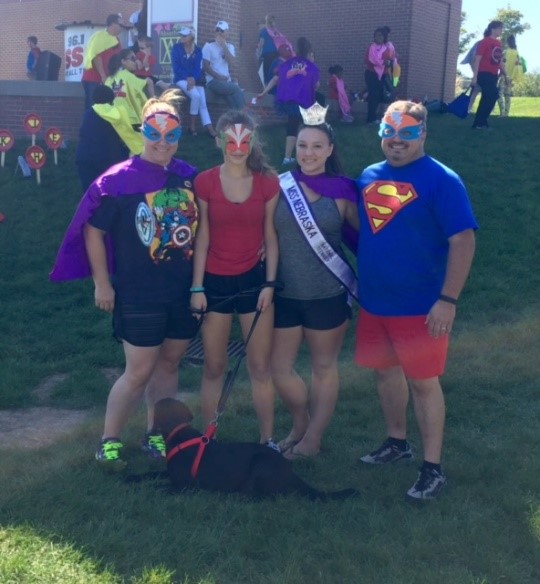 Nursing Recruiter, Raquel and her husband Troy Pfannenstiel with their daughters Allie and Paige.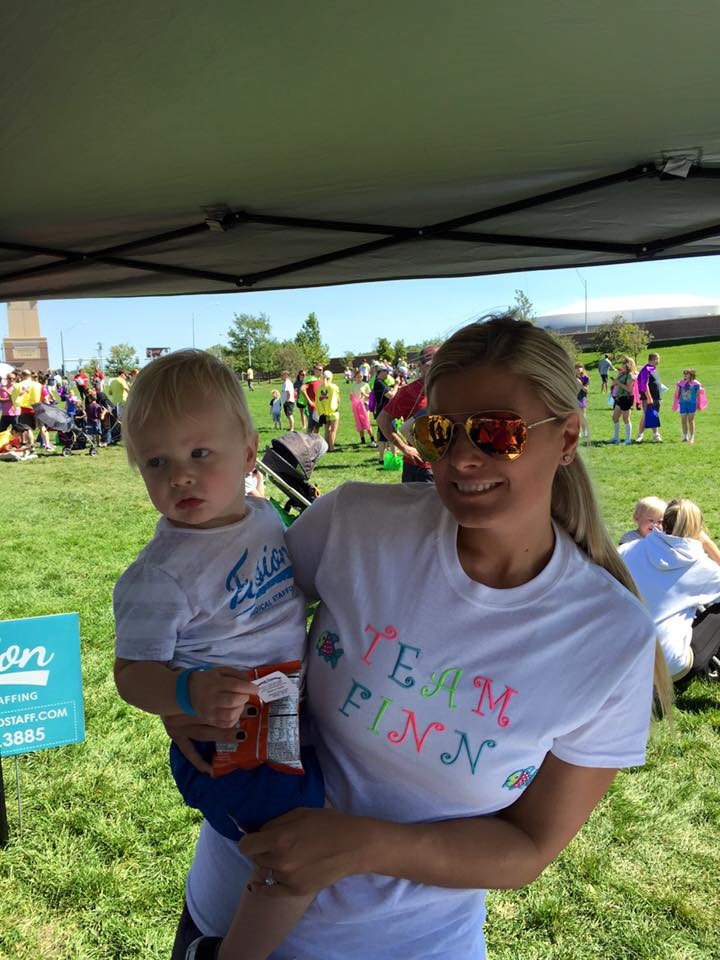 Nursing Client Manager, Justine Brosnahan and her little guy Connor.
The Fusion Family also rallied in a big way for the Completely Kids Backpack Food Drive! This event was more than just giving food, it was an opportunity to get our kids out and have them help shop and pick out food for other children and their families who do not have enough food on the weekends.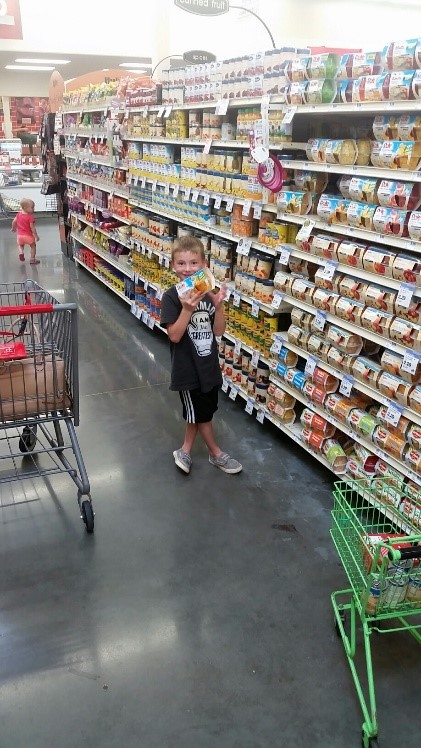 Fusion Medical Staffing President Sam Wageman's son Colton shopping for the food drive!
Payroll Administrator, Katherine Inglis and her son Jack with all of the things they purchased!
Our Fusion scrapbook will continue to grow with pictures of more ways we will help one another in 2016! Please stay tuned as we work to #Bethechange with our #FusionGives program!
"Children are NOT a distraction from more important work. They are THE MOST important work. –C.S. Lewis
Follow Fusion's Be The Change page to learn more.