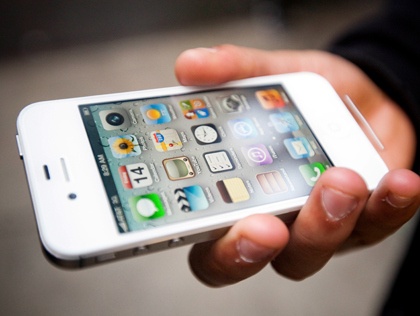 Get Settled, Get Connected. Your housing coordinator likely already asked you about your internet and cable preference and hooked you up, but if you still find yourself in need, use this cool app called WiFi Finder, which is the best app for point me in the direction of an open and paid for connection within walking distance. Why not take your business to a hip coffee shop in your new city, anyways?
Watch the Tube. If you apt out of getting cable television at your place, we have a couple alternatives for you to occupy time on your nights in. Hulu, with a $10/ month Hulu Plus subscription will give you access to all of your favorite shows, new and old. Stream ToMe ($2.99) works well to stream movies or music you've downloaded from your home computer to your iPhone no matter what the format.
Getting a Bite to Eat. Both Zagat and Urbanspoon are excellent options, however, Zagat is $10 in iTunes and may not exactly send you to the corner pub, but Urbanspoon can assist in finding you anything from a coffee house to a four course meal. Urbanspoon also has a cool little slot machine- like interface which can appeal to even the most spontaneous foodies. Finally, Chef's Feed is a neat app that uses local chef's recommendations to find out where they eat. Chef's Feed is still in a limited number of cities, but continues to expand.
See the Sites. Foursquare is the obvious app to use when it comes to recommendations for sites to see, but a newer app called Trippy has emerged and it ties directly into your Facebook friends to fetch ideas for what to do in your new city.
Hit the Town. DrinkedIn is a good app to help you find the local watering hole or club you're looking for. This app includes bar and drink reviews. Happy Hour Finder is another great one for finding the best deals at ant time!
Catch a Flick. Flixter is a great app that helps you figure out what to see and where. It also incorporates Rotten Tomatoes ratings and lets you buy tickets directly to all the theaters. This serves a similar function as the better known movie app, Fandango.
Getting Around. If you didn't bring your car or get a rental car for the duration of your assignment, you may find yourself needing a taxi here and there. Taximagic can find you cab numbers in just about any city and it even lets you book it and track its arrival straight from the app.
Keep In Touch. Don't forget to phone home! You're friends and family will love the face to face conversations you have with Skype, and it can help you feel like you're not missing out.