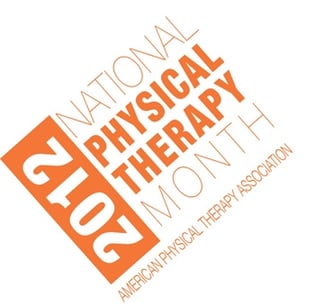 Happy National Physical Therapy Month to all of our wonderful PT's and PTA's!
National Physical Therapy Month was established by the APTA and is celebrated each October. All physical therapists and PTA's are encouraged to educate people about the unique benefits that physical therapy offers this month.
Physical Therapists can help you stay active as you age, keep you running after an injury, treat many genetic conditions, and add more life to your years. Many of the baby boomers are taking advantage of the benefits physical therapy has to offer as they develop common injuries associated with aging including tendinitis and arthritis. Physical therapy is also one of the fastest growing professions and is predicted to see an increase in demand for years to come.
Celebrate your physical therapist this month or learn how to begin your rewarding journey as a physical therapist!