We recognize our traveler's for all they do, but the time has come to spread the love to those who work internally. Meet Melissa Wike. If you haven't had the chance to talk to or work directly with this amazing soul, we suggest you call ext 122. Now!
Q&A With The Wike We Love:
She has been in the medical industry of over 8 years! Getting her start working with two large hospital systems, Mel learned a lot about patient ratio's, types of patients, and how hospitals run. Next step was becoming a recruiter, and the rest is history! Happily married for 10 years, this superwoman balances her busy home life with 3 kiddos and that fact she is a work horse! Her kids, Addie (8), Peyton (6), Ashur (2), are a handful of 3 completely different and wonderful personalities. When she isn't zoned in at her desk here at Fusion, Mel loves exercise, sewing and baking (although she admits there isn't always much time for that). Even though she is a busy woman, she COMPLETED her first marathon last fall. She really is a superwoman.
Why do you love what you do? I genuinely enjoy making people happy. If I could be anything else, it would be a matchmaker! I love to listen to people tell me what they want, pry a little further, and match them up with the jobs we have. Or find them one! When you can find that right employee for the hospital and both sides are happy. I feel like I've won- Every single time. It never get's old.
What do you really want the nurses to know? We are normal people, just like you. My outlook as a recruiter or a Client Manager is that I'm here for you. This job is too stressful to stay in if I really didn't love what I do!
Describe your work ethic: (this is no surprise, after talking to coworkers!) Over the top, and seize the moment. If I'm given or goal, or even set a goal, I always aim higher. If I have a need that I know will move quick or is an 'easier' fill need, I will work day and night to fill every need I can.
If you weren't working at Fusion, what would be your other career? OK, outside of a matchmaker, I could totally be a stay at home mom and rock that too. I would drive my kids crazy.
Theme song? What really gets you PUMPED? Let's bust out some Jock Jam's circa 1990
What are you biggest strengths and weaknesses? My biggest strength is problem solving, I love the challenge of fixing processes and finding more efficient ways to accomplish tasks. There is always another way to get something done if you really try. Weakness- I'm thin skinned. Everyone around me knows it. Be nice to me.
What keeps you motivated? My family and internal competitive drive.
Website I can waste hours on: Pinterest and Candy Crush. Duh.
Best junk food indulge: What isn't? I LOVE IT ALL!! (This is totally true!)
Unknown or strange fact about you: If I could have a superpower it would be hibernation. I LOVE sleeping and in fall is the best time with the cool crisp air, and football playing on the TV. I'm too busy to sleep as much as I would like.
Favorite Quote: "No matter how you feel. Get up, dress up, show up, and never give up."
What would your coworkers say about you? Well, after they finished laughing at trying to describe my awesomeness. Intense in every good and sometimes bad way, caring, empathetic…. This is weird to talk about myself.. Just ask them... (So we did!)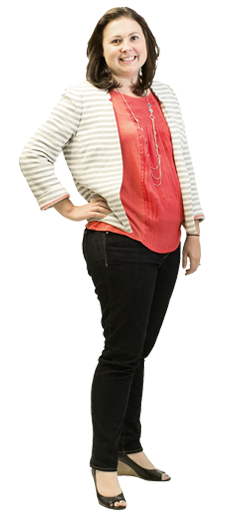 Melissa is such a hard worker, she is very driven to be successful and to take care of her clients. She goes above and beyond making sacrifices with her time to achieve top results. She is very passionate in her role, and sets a great example with her actions. -Dan Beller, Director of Recruitment
Mel is very passionate about what she does. Always wants to do the right thing! She is caring, works hard, and overall is a great team player - Dan Scardina, Director of Client Development
Wike has very high level of drive, a core value of Fusion, and has a tremendous heart. She is huge asset in terms of her attention to detail and work ethic. Her Howard Dean aka " Wike war-cry" has become a symbol for everything Fusion Nursing stands for on a serious note... love her passion and willingness to do whatever it takes for the company and division! We love you, Wike!- Scott Wehner, Chief Operating Officer
Mel is a great asset to Fusion due to her drive and passion for success! Don't mistake that friendly smile and sweet voice as fake - this girl is as real and passionate as they come!! She truly does care about each and every person she works with inside and outside of our office walls. - Bridget Weber, Chief Development Officer