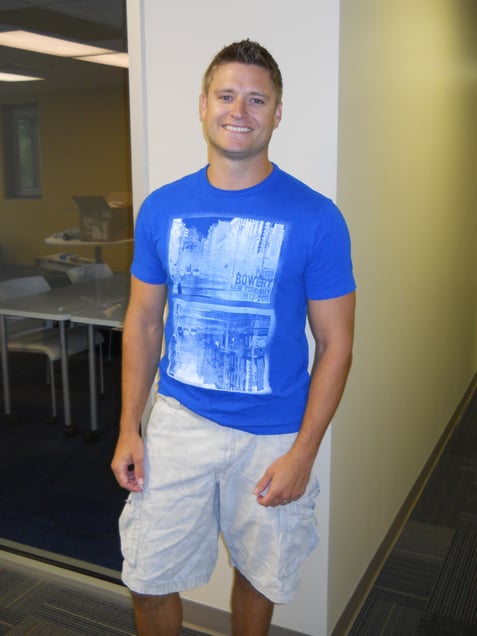 We are very excited to add a new member to our growing lab division at Fusion! Jake Hann is our newest account manager, and he looks forward to new opportunity in Fusion's Lab Department. With over 5 years of total experience in the staffing industry, Jake prides himself on customer service and strives to meet the needs of clients and candidates in achieving their goals. Jake chose Fusion because of the culture and fun atmosphere, and he also enjoys the challenges of being part of a new and growing division.
Jake is a native of Omaha, and like many others from Nebraska, is an avid Husker Fan. He and his wife Jaime, have two children, Kyren (2 years) and Vienna (3 months). When he's not at work, he can usually be found chasing his 2 year old son around the house and changing or feeding his daughter which both keep him very busy. When he has the time he enjoys golfing, basketball and doing projects around the house.
Welcome to Fusion, Jake!