Fusion is excited to announce Jo Rehm as the May Traveler of the Month! Jo was nominated by her recruiter, Dan Beller, with no hesitation.
"Jo is a great nurse and is very easy to work with. She communicates very well with her recruiters and is on the ball with paperwork. She provides excellent feedback on the hospitals she works at, this helps us have a better understanding of the facility/unit to tell other prospective nurses about it. The hospitals she has worked at have wonderful things to say about her attitude and work ethic. She is a joy to work with." - Dan Beller, Director of Recruitment
Anyone at Fusion who has had the opportunity to work with Jo will tell you she is down to earth, hard working, and exactly the kind of person we want representing the company!
We asked Jo to tell us a little about herself...
How long have you been traveling? Been a nurse? I have been a nurse for 13 years, traveling for the past 2.5-3 years.
Why Fusion? My recruiter. Dan sold me on Fusion. ( I actually had 2 Dan's helping me find a job in the beginning. (I call them "My Dan's"). He's had my back since day one, working very hard at getting me jobs, and doing it quickly. Everyone behind the scenes at Fusion that I have had the privilege to be in contact with has had nothing but my best interest in mind. (You're making us blush!)
Where is home? Born and raised in Graettinger, Iowa
What is the most rewarding work experience? I love going to hospitals that are great need of my experience and expertise. I love teaching new skills to new nurses, or showing and sharing different ways of doing things to others. I simply love meeting new people! I figure when I am coming into a new facility, I am broadening my mind and learning new things all the time. Gives me more experiences.
If not a nurse, then what would you be? I couldn't imagine doing anything else. I would maybe be in education. I love teaching these new brilliant minds, and seeing the look on their face when they understand what you are teaching. When the "light goes on" and they are understanding, it is so rewarding.
If you had a theme song when you entered a room, what would it be? "Not Afraid" by Eminem. Or my kids say, "Here Comes the BOOM," because when things need to be done, I go in and get them done!
3 items you could not live without? Photos of my family and friends, my cell phone, and my laptop
Any fun facts about you? I drive my own motorcycle. I love tattoos. I listen to only...rap music (don't judge me, lol)
Hobbies? In my free time, I spend as much time as possible with my husband Bob and our children; Alexandria, Ashley, Austin, Alana, Lauren, and Kyle. These people are my rocks and inspirations in what I do. We love camping, and when possible I am riding my motorcycle!! I also attend college part time, getting my Masters Degree in Women's Health Nurse Practitioner.
What do you love about being a nurse? Being a nurse is so rewarding. I have helped many lives come into this world, and have held many hands leaving this world. What an honor to be in such a position to be welcomed by families to experience such huge life events. I am truly blessed.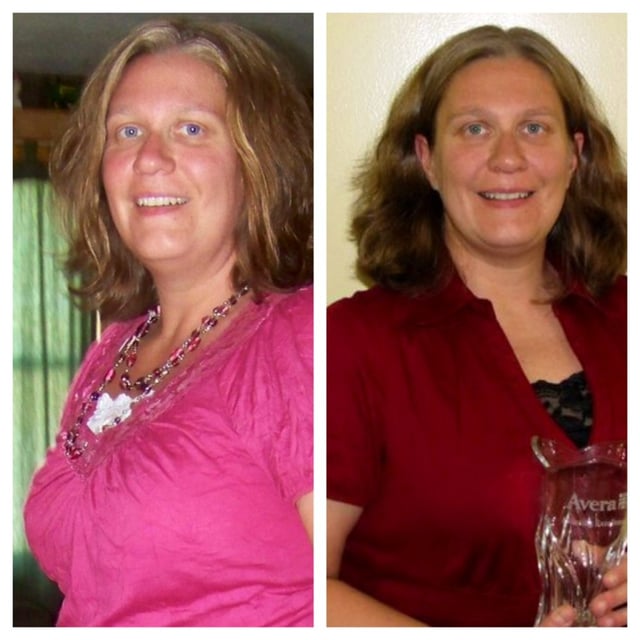 Jo, Happy Nurse's Week and thank you for all the hard work you do for Fusion Medical! You are an asset, and we look forward to many more years of travel with YOU!