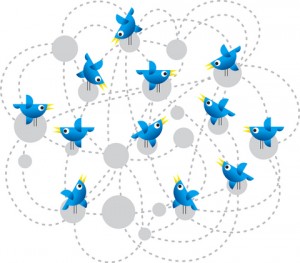 Even if you aren't using Twitter yet, you've probably heard what a powerful tool it can be when it comes to boosting your career. Even travel therapists can leverage this micro-blogging platform to expand their professional network and broaden their career horizons.
Fusion Medical Staffing is all about giving you the best resources to support your travel therapy goals, so whether you've never tweeted before or you're looking for the best people to follow, this guide will help you network successfully using Twitter.
1) Putting Your Best Profile Forward.
Your Twitter bio and profile make your first impression to the rest of the Twitterverse so it's important that they share the right info about you. Choose a head shot, preferably one with a smile, as your picture to give your profile a human and approachable quality. If your goal is to connect with other travel therapy professionals and organizations, list your profession and any other industry related interests in your profile to attract like-minded followers.
2) Finding the Best Connections.
With millions of users posting hundreds of thousands of tweets every day, it may seem daunting to find other therapists on Twitter, let alone real people that you can connect with professionally. Use hashtags and advance search options to find other travelers based on what they're tweeting about and where they are located. With a little bit of searching, you'll find yourself connected with other healthcare professionals across the globe!
3) The Best Ways to Participate.
If you're brand new to Twitter, you may be wondering where to get started or what topics to tweet about. The best way to participate is to share your thoughts, your questions and your ideas. Honest, genuine interaction is valued on Twitter so you'll find the greatest networking success comes from sharing your ideas, asking questions and just being yourself. If you focus most of your comments and questions on topics that affect travel therapists, you'll find more connections that are relevant to your industry.
4) Your Best Network.
If you've been using Twitter for a while, perhaps you're eager to expand your existing network. Along with the tips above, have you tried providing more value to your followers? By sharing the latest therapy industry news and developments, plus your own opinions, you'll build an excellent professional reputation of being knowledgeable and helpful. A reputation like this will precede you and lead more opportunities to your door.
Twitter is an excellent tool to add to your professional networking strategy. Whether you're interested in getting started or want to strengthen your connections, just be yourself, offer value to others and you'll be well on your way to Twitter networking success!