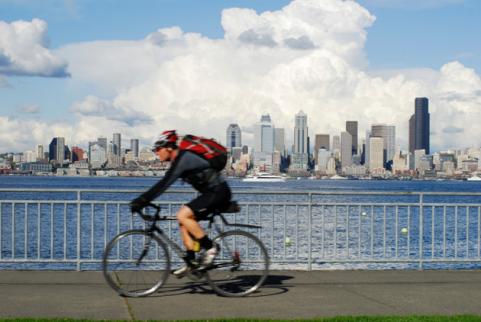 It's easy to get off your routine while on the road. You're away from your normal gym, normal routine, and normal life. You may also be working a different shift than you're used to which may take some time to get your sleep schedule down. When time is short and you're tired from your long day of work, your training session is likely to be the first thing cut. We get it.
Here are a few tips to help you stay on track while traveling:
Do 30 minutes of physical activity first thing in the morning. Making this part of your morning routine just as you would with brushing your teeth. It doesn't have to be a full workout, but doing something to get your heart rate up. Waking up 30 minutes earlier to work out may actually make you feel more awake.
Master the art of improvisation. You may be living in housing that is well stocked gym, but if you're not so lucky, there are other options. Improvise! Here are some gym-less workouts to help you out. You can also do yoga in your room or a nearby park.
Find a park or trail. Ask around to find a nearby park or trail where you can run or walk outside. You may also live in an area where you can rent bikes for a day.
Get a workout video. If you need a little more guidance in doing you in-home workout, get a video. There are lots of great ones out there right now to focus on your fitness needs.
Apply today to begin your travel journey with Fusion!