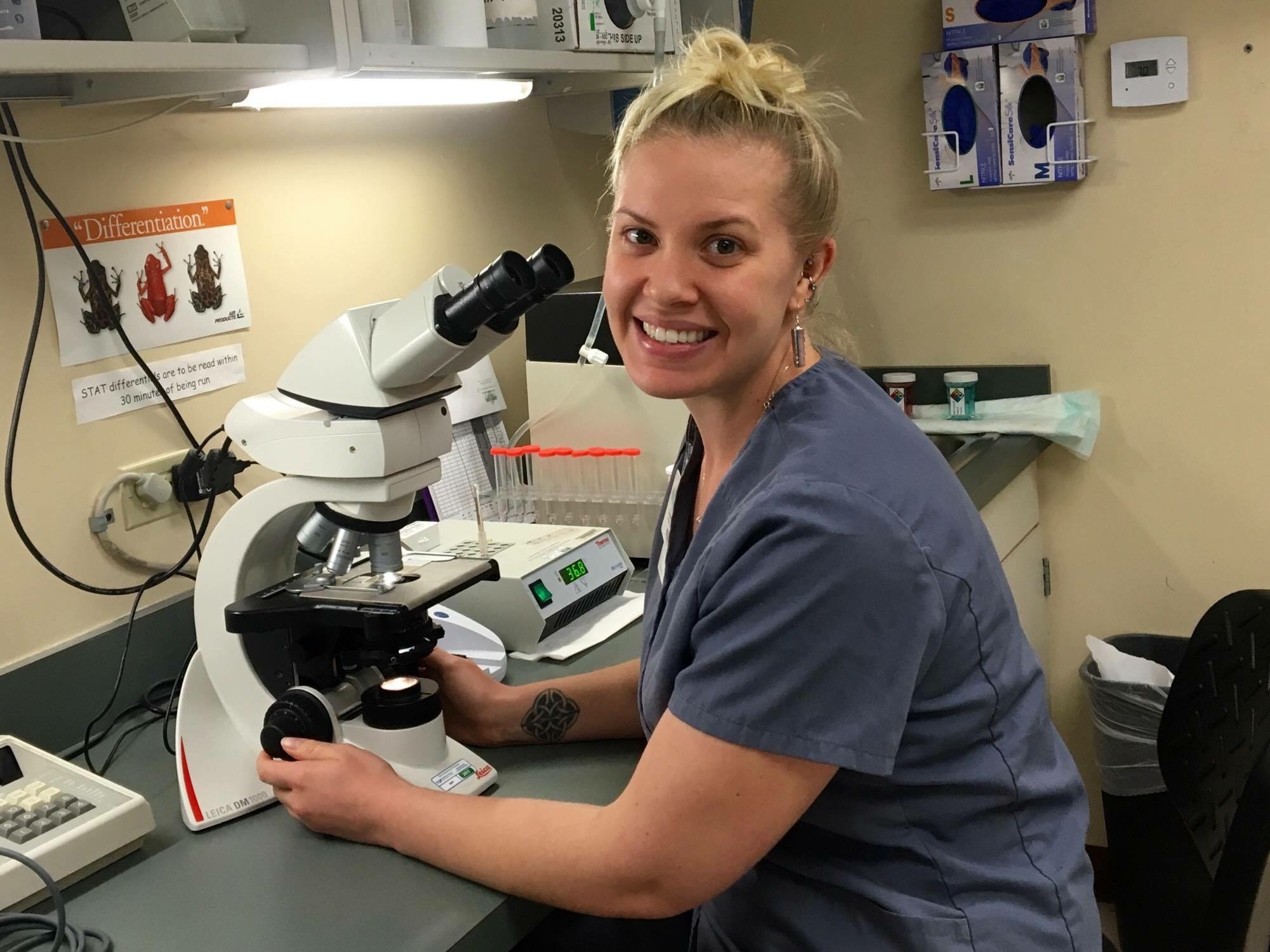 Greetings my fellow travel scientists & welcome to my rant about how awesome we are. Usually Med Techs are unknown & under-appreciated but in our case, we made the excellent decision to work for Fusion Medical Staffing. Our recruiters work as tirelessly as we do making sure their lab army stays happy & healthy anywhere in the country. I could go on & on about Fusion (& I usually do) but I promised this stream of consciousness was about us, so let's get to it my dear lab rats!
Who are we? We are the unknown heroes of the hospital. Without us the doctors are just guessing, am I right?! We are all of the guts & none of the glory my friends. We get little to zero face-to-face time with our patients, so the community we protect barely knows we exist. And when they have heard of the lab, typically our public thinks we solely draw blood. This lack of recognition only goes to show how much we truly love our careers. We don't care about the fame, we care to keep you safe & keep you alive. We are right there with the rest of the remarkable medical team working the same long hours, rotating weekends, & ready at a moment's notice giving our fellow man the accurate (& precise!) care needed. Even when you are alone, five minutes left in a shift, your relief just called in, the troponin machine just went down, & I do hear an ambulance coming in? Wait, did they say chest pain & GI bleed?! OMG deep breath... "No, my centrifuge did not hemolyze the blood, & yes, the CBC still needs to be re-drawn even when you take the clot out." Sometimes it's the stuff of madness, but what goes well with a touch of madness? SCIENCE.
Lab week is a reminder to hold our heads up high as we aim to fix an analyzer with an error code not in the manual & service can't be there until next week. Remember how astounding our job prospect is & the incredible shortage we face. Remember we are thus needed in astonishingly high demand. Remember that we save lives, everyday. Sometimes it's a minor rapid strep test that allows a child to get the medicine they need so parents can go back to work. On other occasions we catch a critical bleed & get our clients the required stat blood transfusion safely. We are scientists. We are mechanics. We are problem solvers. We are the backbone of the clinical setting, & we are amazing.
This week we collectively remember how essential our branch of medicine really is. Take a moment & reflect on the pride you felt crushing that god-awful board exam which we all thought "there is no chance in hell I passed that thing." But we did & survived all the intensive education & training that went with it.
Think of the insane butterflies on the way to your first assignment & how a crazy leap of faith into the traveler lifestyle rewarded you handsomely. Every day is different, no matter how seemingly mundane. Our technology is always changing & so is our scenery thanks to our extra love of adventure. You never know what your lab might look like & that's part of the fun. "Will my lab finally have windows or will I be in the darkest, most remote part of the dungeon —I mean, basement— of the hospital again?"
Our lab parties may be a little smaller than the nurses, but don't let that get you down. We know how awesome we are & this week is meant to show that off. So please — be excited, eat the pizza, take an extra slice of cake, play as many silly nerd games as possible, enjoy the prizes, tell jokes 98% of humanity doesn't get, & keep in mind how bad-ass you are. I know it, you know it, our families know it, & Fusion knows it. Congratulations on being a laboratory professional of any kind & I thank you for your service, on behalf of every life you touch behind the scenes.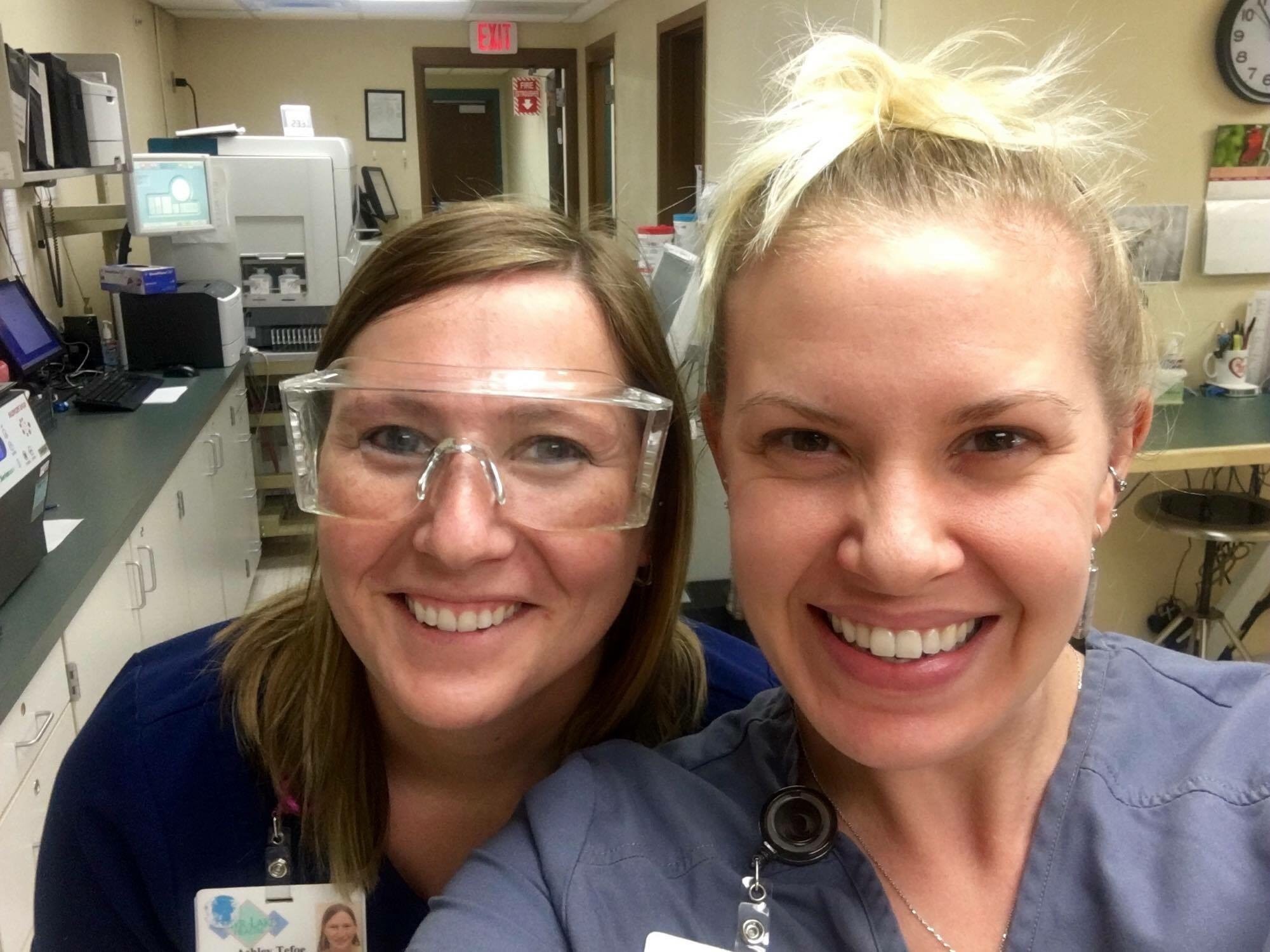 Smiles & SunShine - Hugs & Happiness, Katherine L. Stine, MLS (ASCP)CM