April is OT month and we want our OT's (and all OT's out there) to know how incredible they are and how how much the work they do means to well...the world.
From the AOTA official site:
As an occupational therapist or occupational therapy assistant, you are part of a vitally important profession that helps people across the lifespan participate in the things they want and need to do through the therapeutic use of everyday activities. Your holistic and customized approach to evaluations, interventions, and outcomes help a child with disabilities participate in school and in social situations, assist a person recovering from injuries to regain skills, aid an older adult to stay as independent as possible, and offer the specialized support and services to people of all ages and in all circumstances that only occupational therapy can provide.
That's you! Omg! YOU DO THAT! You're amazing.
Our Occupational Therapists are the best (it's true! We really mean it!) and deserve to be celebrated (and possibly bronzed?) so we're here to tell them why (in gif, pic, and internet meme form) we need them, revere them and rely on their expertise, flexibility (heh) and patience so very, very much. Here we go!
1. Saving relationships, one sticky fingered child at a time.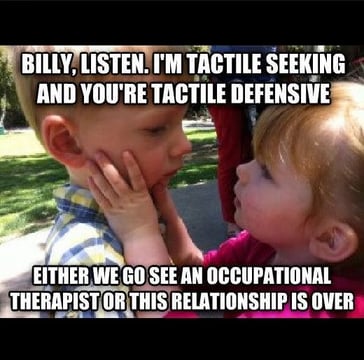 2. For making every patient feel like this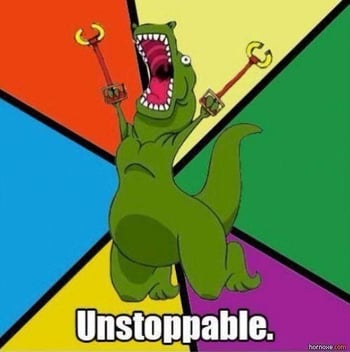 3. Because you can actually do this: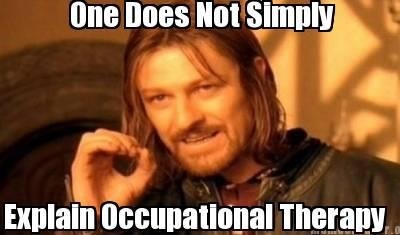 4. For understanding the unique power of healing touch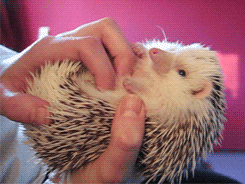 5. For choosing to be a part of the Fusion Family. We're never letting you go. Not if we can help it.