In honor of Occupational Therapy Month, we wanted to hear why the "kids these days" are attracted to the ever growing industry of OT. One of our very own Fusion employees has a daughter who will be starting her first year of OT school this fall, so she filled us in on why she is eager to start helping others. It is always great to be reminded of those days of getting started and just how much you grow and learn through the years!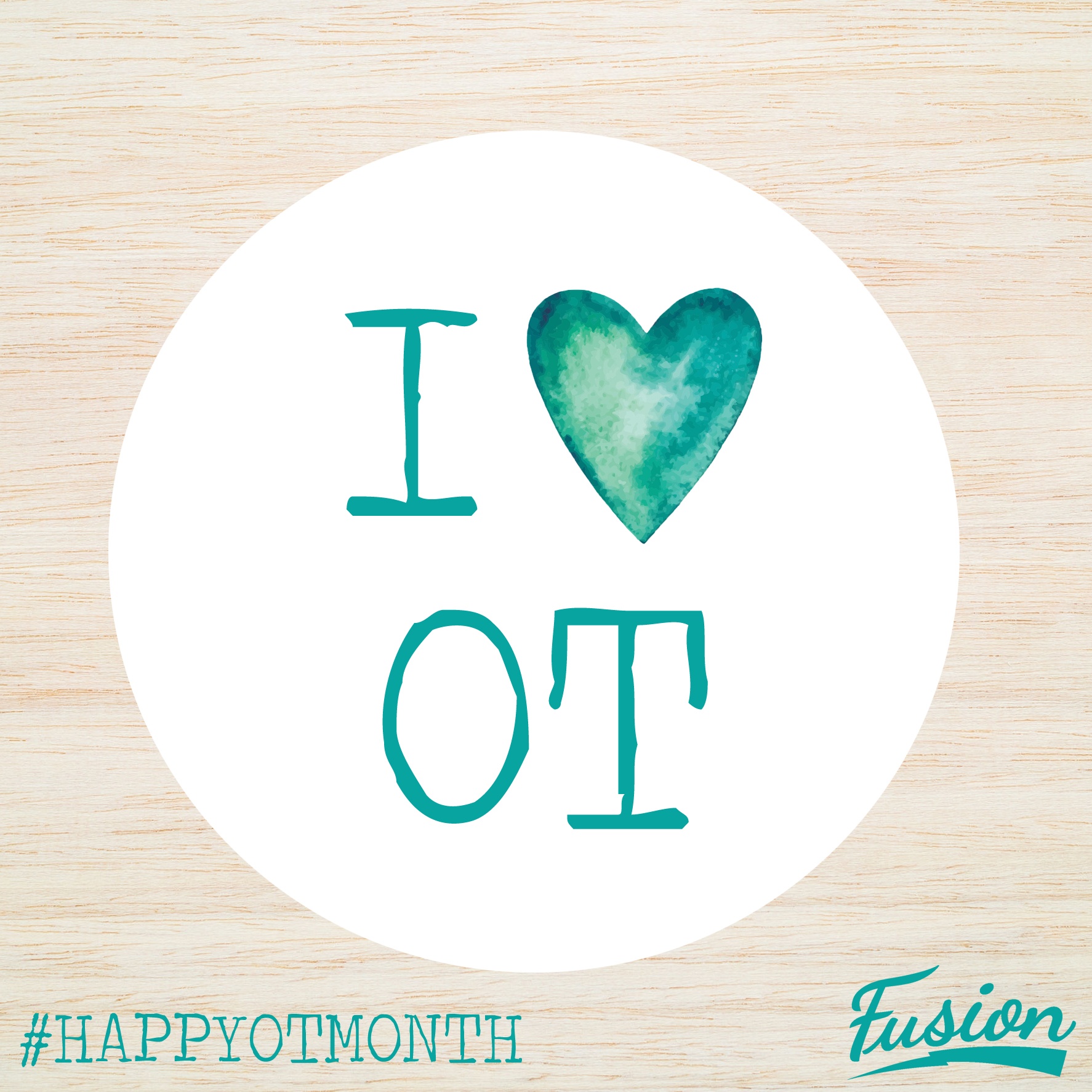 Why Did You Choose OT?
I originally thought I wanted to be a wedding planner. After finishing my general studies courses I realized that I needed to choose a major. After doing some research I enjoyed the idea of therapy. I've never been one for an 8 to 5 desk job and I enjoy working with my hands. I stumbled across occupational therapy so I decided to shadow. My first shadowing experience is what sold it for me. I was on the PCU of the hospital in town and being able to see the strides that the patients were making in such short times was remarkable. I knew immediately that this is what I wanted to do. The road to recovery is something that fascinates me; each individual has a different type of recovery. I know that this profession is going to challenge me daily. It's a job where I will have to think on my feet and be innovative. I also enjoy the fact that continued education is a thing. I was able to intern at an outpatient clinic in Kearney this past semester. This was such an amazing hands-on opportunity. I was able to learn concepts and interact with the patients. One of the most interesting patients I was able to interact with was a lady that had scleroderma. Scleroderma is a disease that causes hardening of the collagen in the body (hardening of the skin/loss of motion in hands and feet, etc). She had a surgery to fuse one of the joints in her finger to increase the range of motion that she had been lacking. I found her story interesting because I had never heard of the disease before and the different grip patterns we used with her were fun (marbles and puzzles). I never knew that everyday tools could be used for therapy! Without the OT's that I was able to shadow, I'm not sure if I would have found my calling.
What Did You Already Know About OT?
I didn't know much about occupational therapy prior to my second year of college. I knew that it was similar to physical therapy, but didn't quite know what they helped with. Upon research and talking to my dad I learned that it was focused on the ADLs (activities of daily life). Dressing, eating, cooking, cleaning, etc; many of the activities that someone does when they are fully independent.
What Do You Hope To See In Your Future As An OT?
I'm really looking forward to this next chapter of my life. I have a few places I want to try and do my rotations at in grad school (San Antonio, Chicago, etc.). I have dabbled with the idea of being a traveling therapist, but time will tell once I pass my boards! I am currently very interested in geriatrics, this may change though! I'd also love to visit the east coast for one of my rotations. I've never been to the east coast so why not try something new! I'm always open for new adventures.
Anything You Want The Veteran OTs To Know About The Newbies?
I think that something I want established OTs to know is how appreciative students are about shadowing opportunities. I don't think the few OTs that I have come into contact with know just how much I appreciate the time and effort they have put into me! My internship was one of the most hands on learning experiences I've ever had and think it is so important for other students to have that opportunity! I also want them to know that all of the students I have come into contact with are so excited to get into the field and that some of us…not many that I have met, are actually interested in something other than pediatrics! We are all very open to tips and suggestions as well! I can't wait to start my rotations to have more hands on experiences!
About Future OT, Lauryn Young:
Lauren is from Omaha and currently finishing up her undergrad degree at University of Nebraska-Kearney. She will be graduating in May with a degree in Exercise Science and a minor in Health Science. During her four years at Kearney she was an active member for her sorority, Alpha Phi. She enjoys spending time with friends and family, which is a big reason she wants to head back to Omaha and complete OT school. She also enjoys reading a good book or running in her spare time (she is currently training for her first half marathon!).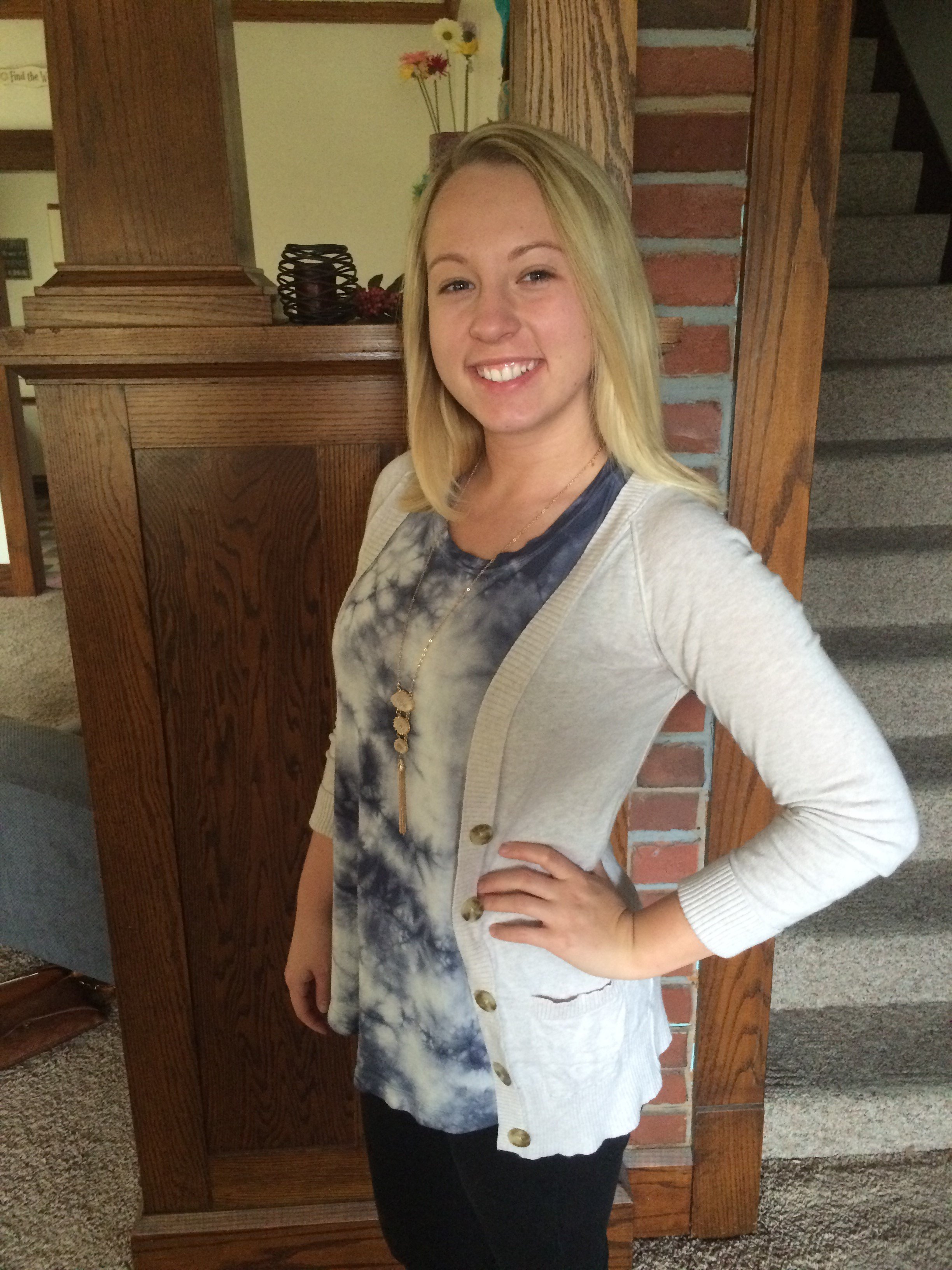 Good Luck Lauryn, we hope we are lucky enough to have you as a traveler in a few years!
Should new grads travel? Read more and see if you have what it takes.