Occupational Therapist and Fusion Traveler, Lisa Desai, is helping us out in explaining what exactly an OT is/does. A common question for OTs is usually, "so can you help me get a job?" No. The answer is no. Lisa shares insight of a typical day on the job.
What is Occupational Therapy?
Occupational Therapy is a health and rehabilitation profession that works with people across the lifespan using a holistic approach. OTs assist the client to regain function or adapt to changes by assessing the physical, cognitive, psycho social, sensory, and environmental aspects of recovery. Basically every single task you perform daily, many that you do not even think twice about, Occupational Therapists are there to help you learn how to do them all.
Now lets get to the fun stuff! What is a typical day in the life of an occupational therapist? Since I work in the acute care hospital setting I'll focus on that. In the hospital setting an OT can see diagnosis ranging from brain injury, stroke, orthopedic surgeries, cardiac surgeries, general surgery, and various other medical conditions.
Typically my day starts at 7AM, indulging in an everything bagel with veggie cream cheese and OJ while I sort through the numerous referrals and organize my list for the day. By 8AM I am ready to hit the ground running. I typically spend 8:00am-12:30pm on the neuro floor and 1:30pm-3:30pm on the orthopedic/cardiac floor chatting with RNs, PT, SLP, case managers, SW, residents, and attendings, reviewing charts, writing notes, and of course treating patients.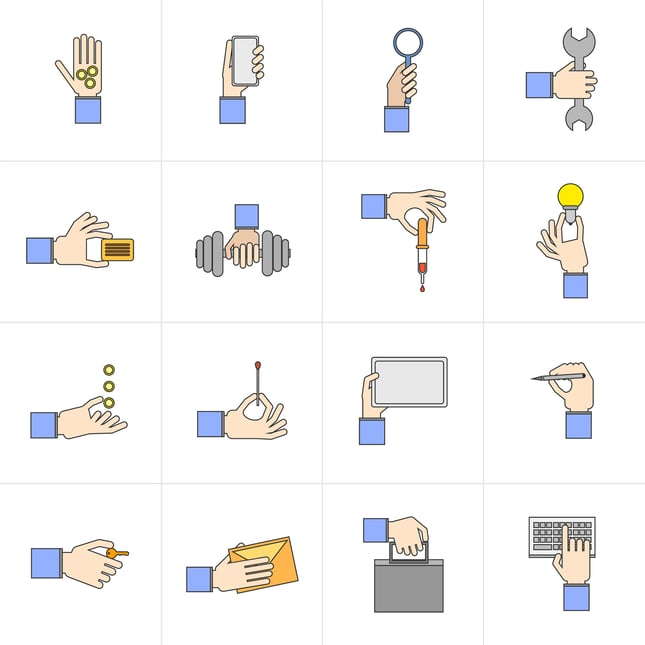 First client: 25 yo male who sustained a moderate traumatic brain injury secondary to a motor vehicle accident. Because he has deficits in memory, problem solving, attention, and safety, OT works on re-orienting client, developing daily schedule with patient, attending to morning grooming tasks, and path finding his way around the unit with written directions.
Second client: 38 yo mother of two and barista who experienced a minor stroke, which resulted right upper/lower extremity weakness and loss of sensation. OT works on folding laundry while standing at table top, performing bathing in standing, counting dollars and coins in standing, and coffee making task to address standing balance, lower extremity weakness, upper extremity weakness, and standing tolerance.
Third client: 78 yo retired male who enjoys playing golf and doing the NY Times crossword puzzle underwent coronary artery bypass graft x 2. He presents with bilateral upper extremity weakness, decreased activity tolerance, and decreased standing tolerance. OT works on building his activity tolerance up with actives such as bathing, ambulating in room to gather items for bathing/grooming, ambulating to toilet, and doing the crossword puzzle in standing all while maintain his sternal precautions.
Fourth client: 56 yo male who is employed as a school bus driver underwent a right total hip replacement. He presents with difficulty dressing himself since he can't bend more than 90 degrees at his hip and has difficulty standing for a long period of time. OT works on providing adaptive equipment such as a reacher, sock aide, leg lifter, shoe horn, elastic shoe laces, and body sponge to increase independence with dressing. OT will also work on grooming, bathing, toilet transfers to work on standing tolerance.
About Lisa: I have been an OT for 5.5 years. I graduated with my Masters from University of the Sciences in Philadelphia and my OTD from Thomas Jefferson University in Philadelphia. I work primarily in acute care on the neuro floor. I have been traveling for the past year and have gone to Palo Alto, CA, Portland, OR, San Diego, CA, and now I am in Tucson, AZ. I enjoy hiking, hanging out on the beach, yoga, and exploring new cities.