Here she is, the one and only Laura McCloskey. If she makes her patients laugh half as much as she makes us at Fusion, she's sure to be a favorite physical therapist anywhere she goes.
"Laura is one of a kind."

- Sam Wageman, Managing Partner at Fusion Medical Staffing.
Tell us a little about yourself….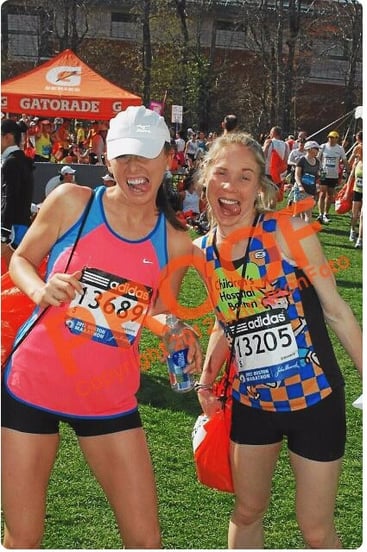 I grew up in upstate New York thinking I was a straight up gangstah from the North. I had braided hair, hoop earrings...and glasses that took up half my face. Those combined with a face full of freckles made me very intimidating on the basketball court. Thank God I had the skills to match Rebecca Lobo (throw back), as I was able to face adversity and come out on top. Oh, this isn't my life story feature on ESPN 3? I digress...
Laura, left, at the Boston Marathon.
Let's see. I run a lot...but only because I have a very passionate relationship with food. I find that throughout the day my brain will black out into auto drive and I will spit out lines as Jack Donaghy from 30 Rock ,"I only pass gas once a year, for an hour, atop a mountain in Switzerland." It's weird. But you can't stop nature.
I believe every morning should begin and end with dancing. Don't argue with me. It's science.
When I was a young child, my parent's had me checked for a brain tumor because I laughed so often. They later realized it was a personality defect.
What is your favorite place Fusion has sent you?
Last summer I went to Alaska and was not eaten by a bear, as predicted by yours truly. Were you aware that there are 10 men to every woman there? But let me warn ya ladies, the odds are good but the goods are odd (elbow, elbow, wink, wink).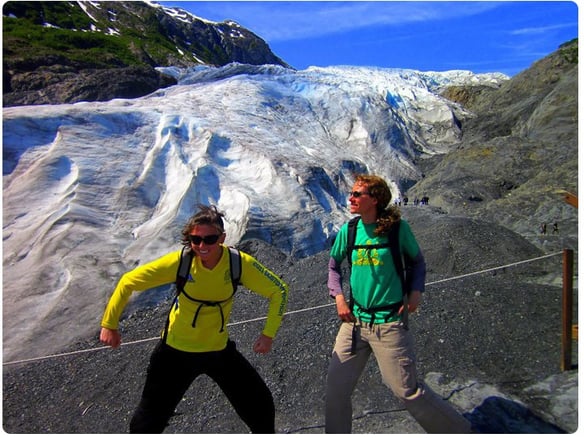 Glacier in Seward, Alaska
What do you love about being a Physical Therapist?
I love hugging people. How creepy am I? Truly, I love to make people laugh, listen to their stories, and develop relationships with strangers. It's important to do this because about 5 minutes later, I am going to put them through an agonizing workout, which they may or may not survive. No promises are ever made.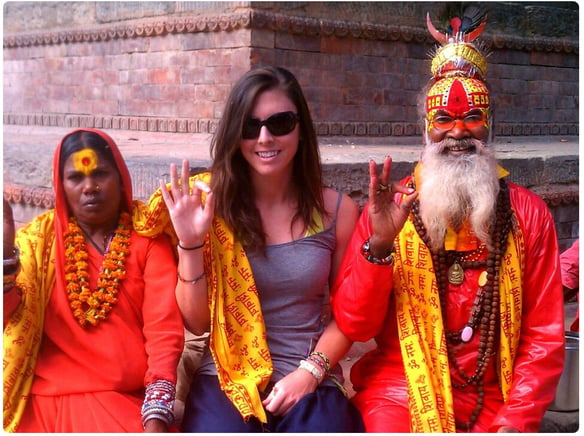 The Taj, India
What has been the most rewarding work experience?
I don't think there is any better feeling then when you send someone home from the hospital. When your patient can now play with their kids, dance with their spouse, and just live their life again. Whenever a patient proposes to me, I know I have done a good job. My shrink tells me I better stop accepting their offers. Sigh.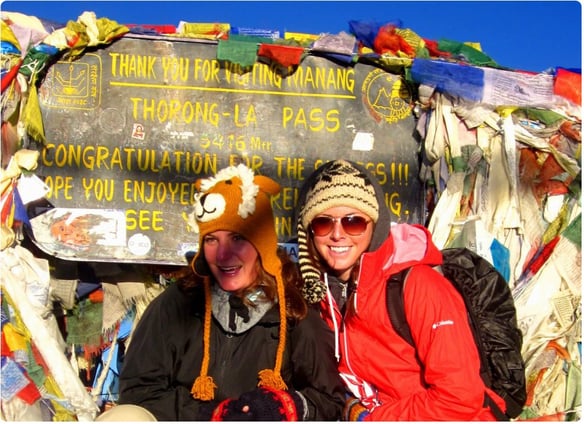 Laura, right, at the Annapurna curcuit pass in Nepal at 5300 meters with another Fusion traveler, Erica Brunette, left.
If you had to be a superhero, which one would you be? Why?
Thing. Have you seen 'Thing'?? He doesn't even get a real name. He is simply a category of a noun. Yet, he is a monster. A monster with a heart of gold, that is. With some fancy underpants, if I do say so myself. I don't think I need to explain myself any further.
What 3 items could you not live without?
A really creamy Brie, an extremely sharp Cheddar, and a very smokey Gouda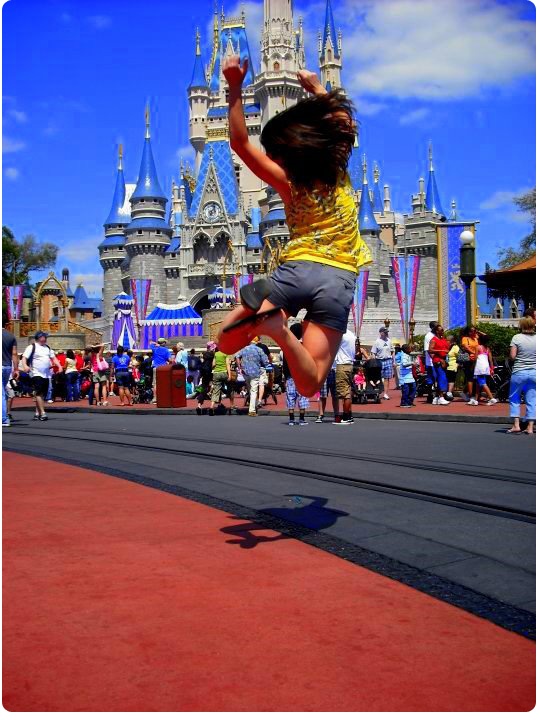 Disney World
Thank you, Laura, for being an awesome member of our team!