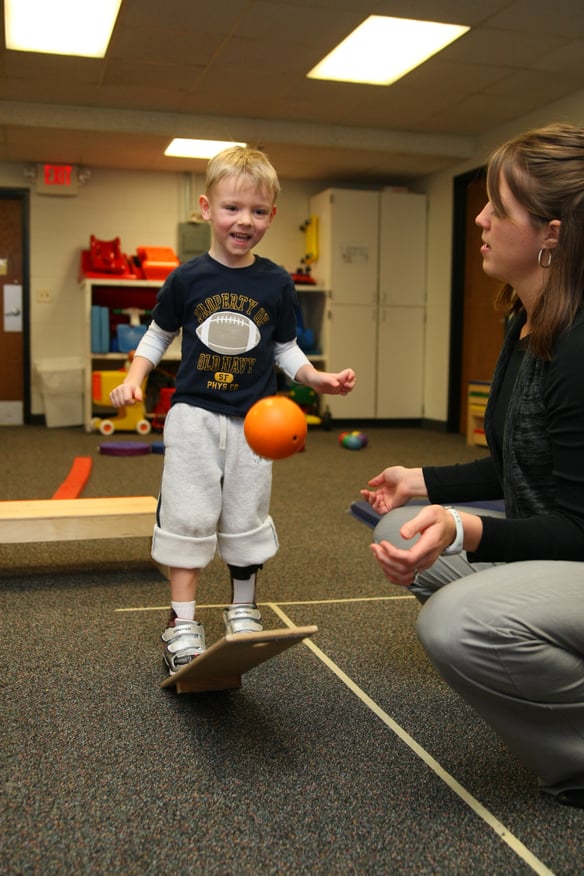 With the employment outlook for physical therapy predicted to rise more than 30% in the next ten years, more college students are exploring physical therapy for their major. Average salaries for physical and occupational therapists are also on the rise for new college grads.
PHYSICAL THERAPY CERTIFICATES
You may choose to become a general physical therapist or specialize in geriatrics, pediatrics, women's health, neurology, or orthopedics. Depending on the institution, programs may be pursued part-time or full-time and vary in length from 1-3 years. In most cases, a certain overall minimum GPA in a number of prerequisite courses in the specialty is also required. An undergraduate degree in a related area and a master's or doctoral degree in physical therapy is required for admission into these certificate programs.
Certificate of Specialization in Geriatric Physical Therapy
Generally focused on the older adult, a certificate program in geriatric physical therapy concentrates on conditions resulting from afflictions such as hip and joint replacement, Alzheimer's disease, osteoporosis, arthritis and cancer. Emphasis is placed on a restoration of mobility, reduced pain and a general increase in fitness.
Program Coursework
Case studies are used and interspersed with didactic and clinical instruction to investigate various aspects of care for older adults. Course topics often include:
Psychological aspects of aging
Biological aspects of aging
Pharmacology and physical therapy
Nutrition
Neuromuscular physical therapy skills
Interventions for geriatric disorders
Certificate of Specialization in Neurological Physical Therapy
This specialization certificate program concentrates on the problems of individuals who have a neurological disorder or disease, such as Parkinson's disease, stroke, a spinal cord injury, multiple sclerosis and cerebral palsy. Neurological physical therapists deal with resulting dysfunctions that can include lack of or diminished motor skills, paralysis, imbalance or the general loss of the ability to function independently.
Program Coursework
The coursework in this program concentrates on developing knowledge and certain skills that enable the physical therapist to assist patients who essentially have to re-learn cognitive and physical activities. Classes in neurological physical therapy include:
Motor control
Motor learning
Examining neurological dysfunction
Neurorehabilitation by way of intervention
Geriatric neurology
Certificate of Specialization in Pediatric Physical Therapy
Using a variety of techniques and modalities, pediatric physical therapy certificate programs address the early detection and treatment of health problems in infants, children and adolescents. Children with congenital disorders or diseases, delayed development and those with acquired disorders, injuries or diseases are the focus of this specialization.
Program Coursework
The coursework stresses techniques in development and restoration of muscular function and mobility in the pediatric population. Gross and fine motor skills, as well as strength and endurance are emphasized and integrated with the sensory processes of the afflicted individual. Classes include:
Alternative treatments and treatment venues
Musculoskeletal conditions
Adaptive techniques in pediatrics
Pediatric rehabilitation
Embryology
Therapeutic management of children with disabilities
Continuing Education and Certification
All physical therapists must, in order to practice, graduate from an accredited program and sit for the National Physical Therapy Examination for physical therapists. Certification is generally renewable every two years. According to the U.S. Bureau of Labor Statistics, many states require a certain number of continuing education credits as part of the renewal process.
In order to qualify to sit for the specialty certification exams, applicants must have a current license to practice physical therapy and a minimum of 2,000 hours of clinical practice in their specialty, including 500 hours within the previous three years. In some cases, applicants must be certified in CPR and emergency care.