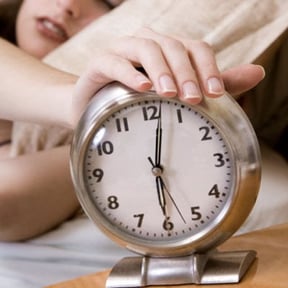 The first day of a new job can definitely be stressful but it doesn't have to be with a little preparation. You may be confident in your abilities, but sometimes that is not even enough to calm the first day nerves. In order to have a successful first day on the job, you must be calm, organized, a quick learner, energetic, friendly, and confident.
Nothing will better prepare you for a great first day like starting out with a great morning (or night if you're of the night shift). Here are a few things you can incorporate in to you morning to make sure you start your day right. The more you can incorporate, the better!
Be prepared. Take time out the night before to lay out all of things you will need in the morning. This will save you some time and stress in the morning knowing that everything you need for the day is in one spot.
Give yourself enough time. Nobody wants to start their day in a rush. Make sure to set your alarm early enough to give you some extra time to get ready without feeling hurried.
Have a hearty breakfast. Breakfast is still the most important meal of the day so don't skimp out. Make sure to eat something healthy and protein rich to keep you full longer and prevent unhealthy snacking.
Drink some caffeine. Too much caffeine is not good, but research has shown that caffeine has also a lot of positive benefits, there is the obvious boost of energy in the morning, but there are other benefits as well such as increased memory, increased stamina, ease depression, ward of Alzheimer's, just to name a few. Just don't go overboard and try not to do it a way that will add calories to your diet.
Get some exercise. If possibly, begin a morning exercise routine. This is an excellent way to wake up and become energized in the morning, and then you have it out of the way for the day. Exercise is also a great confidence booster which you will need on your first day of a new job.
Pray or meditate. Spending time praying or meditating is a great way to empty your mind and calm any anxieties you may have about your day.
Read something inspirational. This can motivate and inspire you to make the most of your day.
Visualize how you want your day to go. This can be a great way to achieve your goals.
Give yourself enough drive time. You should already have your route to work mapped out before hand, however, you may be unfamiliar with the amount of traffic you will be dealing with. Make sure to leave early during your first week until you have a routine in place. The last thing you want to do is be late or rushed on your first day.
Listen to music on your way to work. Music can be very calming and will take your mind away from your nerves.
Write a journal. Keep a journal of all of your thoughts and experiences. It may be helpful to reflect of past experiences for when you are beginning your next assignment. Make sure to write about all your fun adventures while exploring your new city as well!
These are just a few tips to help you start your morning off right on the day you begin your new travel assignment. Everyone's different, so if you have a routine that already works for you, stick with it!