Being away from home this time of year is the worst, isn't it? No matter how much you love your assignment or the friends you've made there - nothing compares to being home for the holidays (unless your family annoys the bejeezus out of you in which case, sweet freedom!) But for those of you who miss the living heck out of your family this time of year we've compiled a list of tips to help you feel closer to home and all the love and cookies and warmth that come with it.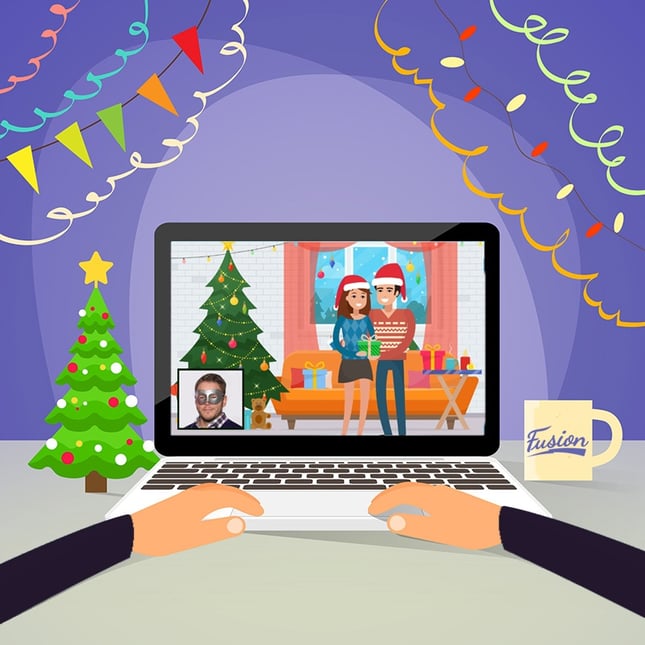 1. Facetime!

This is the obvious one. Not only is Facetime great when you are away, since you can chat with pretty much anyone of your iphone toting friends! If you are missing out on the festivities of Christmas morning, or opening presents, or even the big feast, have someone Facetime you! It's like you never even left!
2. Send A Cheesy Holiday Card
Who says you can't send our Christmas cards starring just you in a terribly ugly sweater, posing like an early 90's Glamor Shots pic? Not the look you are going for? Consider a card featuring some of your adventures of your assignment! Grandma and granda would love to see all the great things you have seen! Don't forget to send one to your recruiter at Fusion. We want to see too!
3. Facebook Live
GO LIVE! Maybe you are lip syncing you favorite Christmas tune? Maybe you are talking about what the holidays mean to you and what you are thankful for. Whatever the case may be, get with the times and do Facebook Live like all the youngsters out there!
4. Invite Your Family to YOU!
Why not bring the holidays to you? We know this is easier said than done, and hosting Christmas in your small one bedroom apartment may be tough, but GET CREATIVE! We can bet it will be one of your families best holiday memories!
5. Assignment Themed Gifts
So this may be one you needed to start earlier in the year, but get your family members different things from each assignment. Include a little bit about the location and how your experience was. Fun right? No time for that? Consider sending something native to the location you are at right now!
Needing to drop some hints to your friends and family on gift ideas to send YOU? Check out our Gift Ideas for Travelers Blog!
Should you travel? Signs the universe is saying YES!