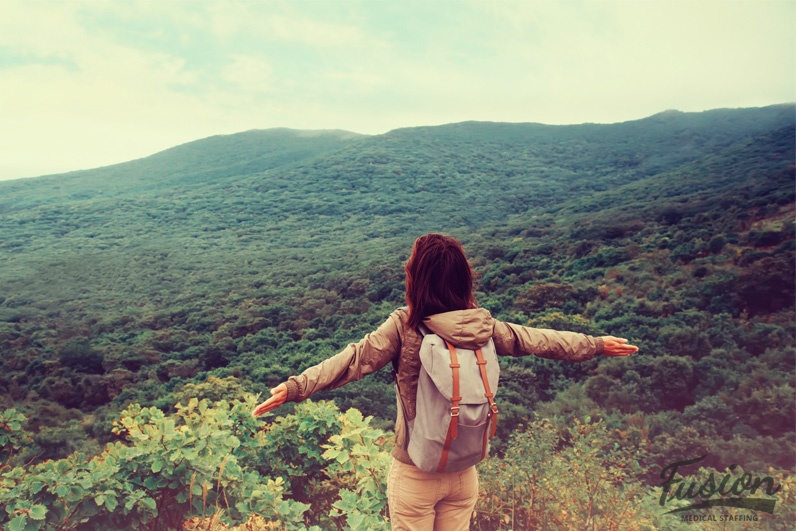 Should I Travel? Signs the Universe is Saying YES!
Yes there are many "must haves" before jumping into the world of travel healthcare. But for now, I am not talking about "you need a ton of experience, a nest egg of savings, a reliable car, and a plan." Those are all good things to have for a great start, but I am talking about deep down in your soul, you just FEEL it! If you can relate to any of these signs below, then your time is NOW! Contact Fusion Medical to start your journey NOW if...
1. You feel Extreme Wanderlust - that deep urge to go somewhere
2. You have a long bucket list - Mt. Rushmore, the largest ball of twine, cherry blossoms in DC, seeing gators, a professional hockey game, the Golden Gate Bridge, the gum wall etc.
3. Hold a gypsy soul - the feeling that you should just keep moving and avoid being stationary
4. Love adventure - always trying new things- parasailing, bungee jumping, snorkeling, riding the tallest coaster, kissing dolphins- you'll try anything once, twice just to be sure!
5. Seek out people - enjoying new people everywhere you go, learning the culture, embracing diversity
6. Enjoy the chance to explore - seeking out local entertainment and unique things to the area anywhere
As you can see, these things are different yet all connected. If you feel the urge, do yourself a favor. Explore your options and listen to your soul about all of these things and get ready to go!
Fill out a quick application today and learn about all of the possibilities!
By. Holly Fenn
Nurse Recruiter