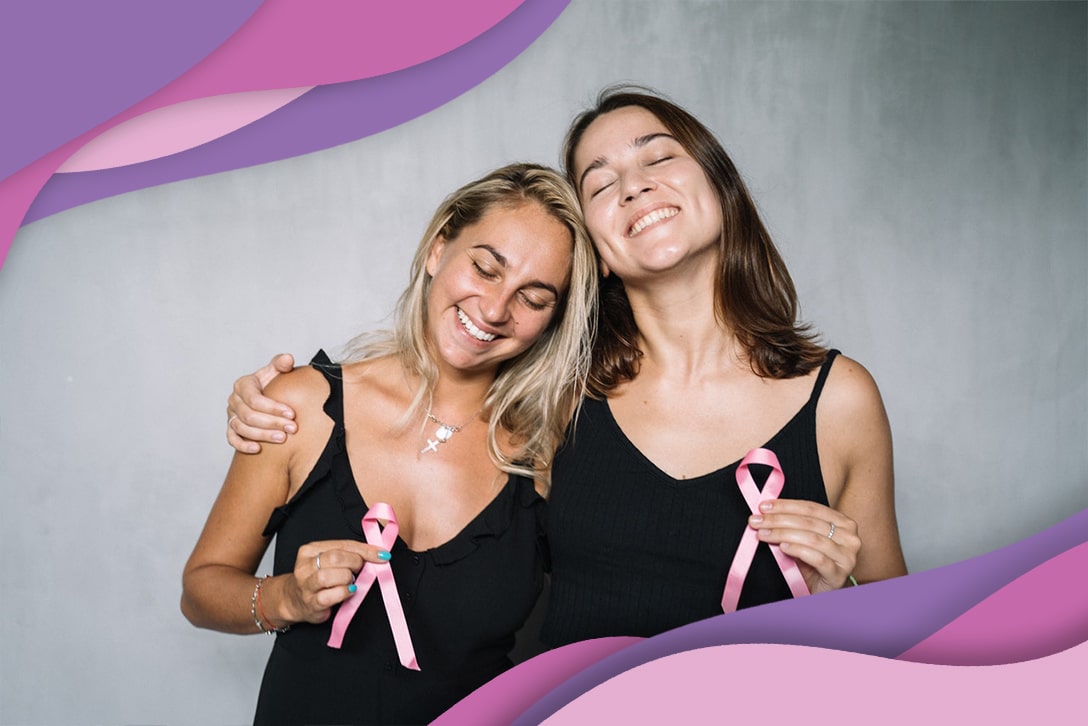 We have to be honest, we love a good tradition and our annual "Bowling for Boobs'" event in October is one of our most favorite. This year marked the 5th time that we had the opportunity to get into teams, wear the pinkest shirts we could find, throw strikes, spares, gutter balls, and laugh. The friendships and memories last us for years to come, but more than anything, the difference we get to make is what we value the most.
Employees pay a small fee to receive a custom t-shirt, sweet snacks, and an afternoon out of the office to bowl with our coworkers. Every dollar our employees pay goes directly to the Kamie K. Preston Hereditary Cancer Foundation. Fusion Medical Staffing covers the costs of the remainder of the charitable event.
Brandi Preston lost her mother, Kamie Preston, to breast cancer in 2005. Kamie, a mother of three, police officer, and community activist wanted her children to focus on being preventative instead of reactive for their own lives. Days before Brandi's mother passed away, she made her children promise they would do genetic testing to understand their cancer risk, so they can have more preventative options.
Knowledge is power. Taking the wishes of her mother to heart, Brandi had genetic testing and tested positive for BRCA1, the same cancer mutation that her mother passed away from. Knowing this helped Brandi make the decision in January 2014, to undergo a prophylactic, bilateral mastectomy with expanders. Going through this made her realize she wanted to help develop a way to make genetic testing more accessible to those who have a family history of cancer. Genetic testing is denied by many insurance companies.
"Fifteen percent of breast cancers are hereditary," said Brandi. "It is our mission to make people aware of their risk, so they can be proactive with their health by having preventive surgeries, more frequent screening and surveillance, and risk reducing medications."
In 2016, Brandi and Ben Preston were awarded with the 2016 Entrepreneur Award for the development of the foundation. Read more about the history and focus of the foundation here.
For over 30 years, October has been designated as Breast Cancer Awareness Month. This exposure continues to help women and men have more opportunities for early diagnosis and treatment options. According to the National Breast Cancer Foundation, breast cancer currently affects one in eight women. These people are all around us. They are the friends and family members that we love. They are our grandmothers, mothers, sisters, daughters, aunts, wives, and friends that we cherish.
Fusion's annual Bowling for Boobs event raises money to help individuals who need genetic testing completed that is not covered by insurance. The financial support allows this testing to be completed so that many others can also live out the wish of being preventative instead of reactive, like Kamie had wanted for her children.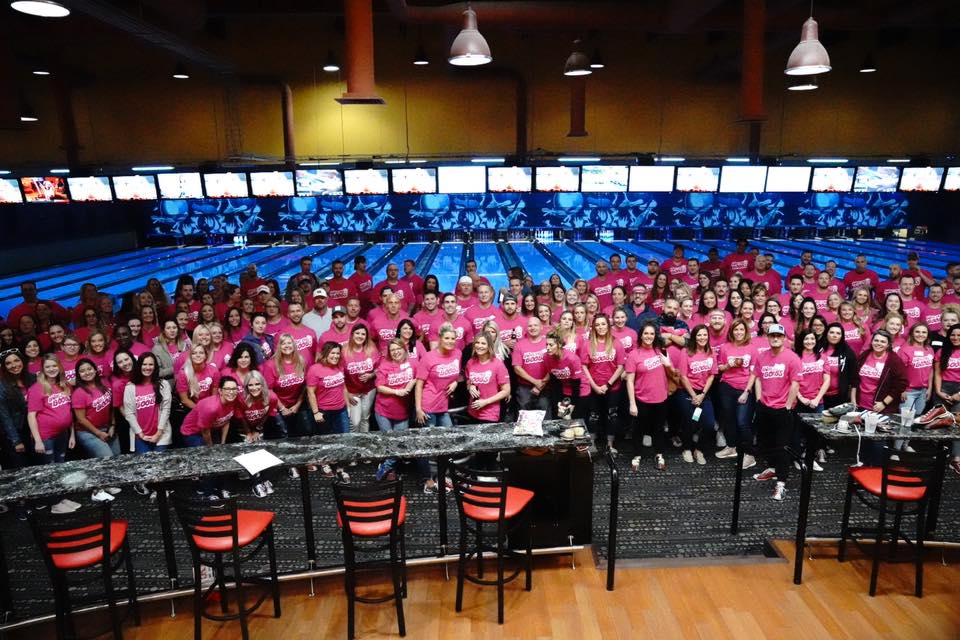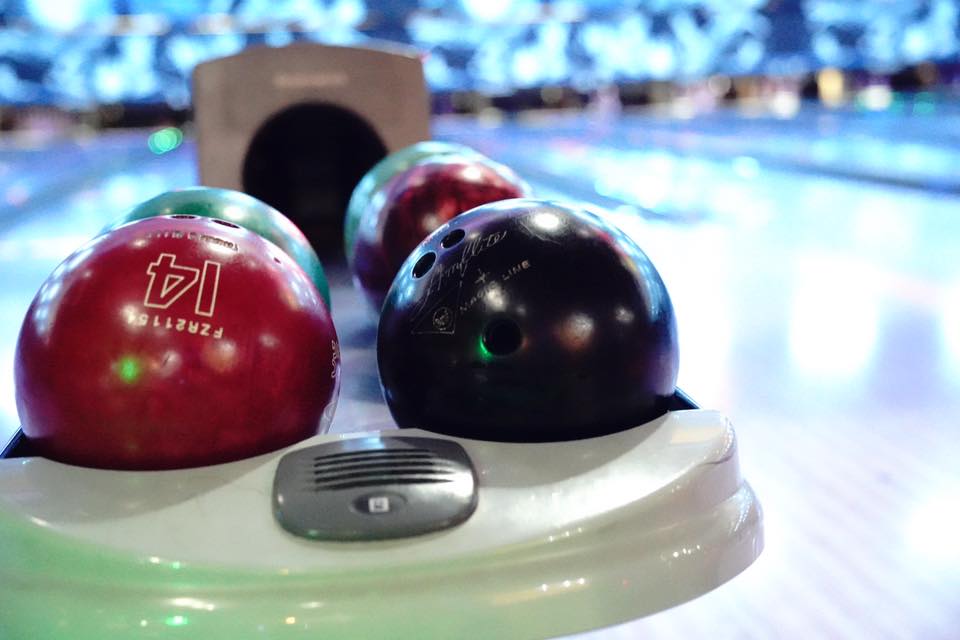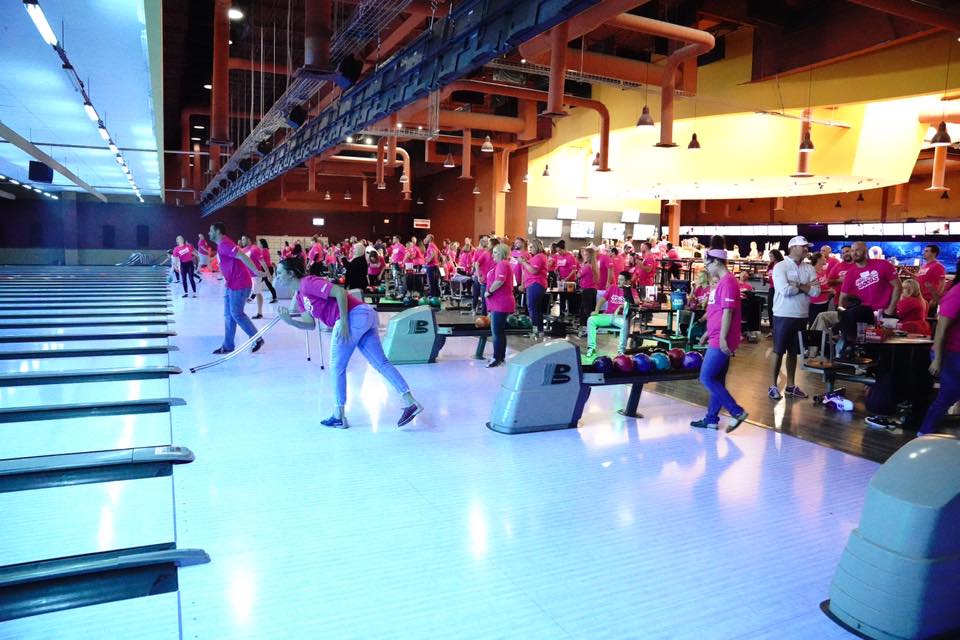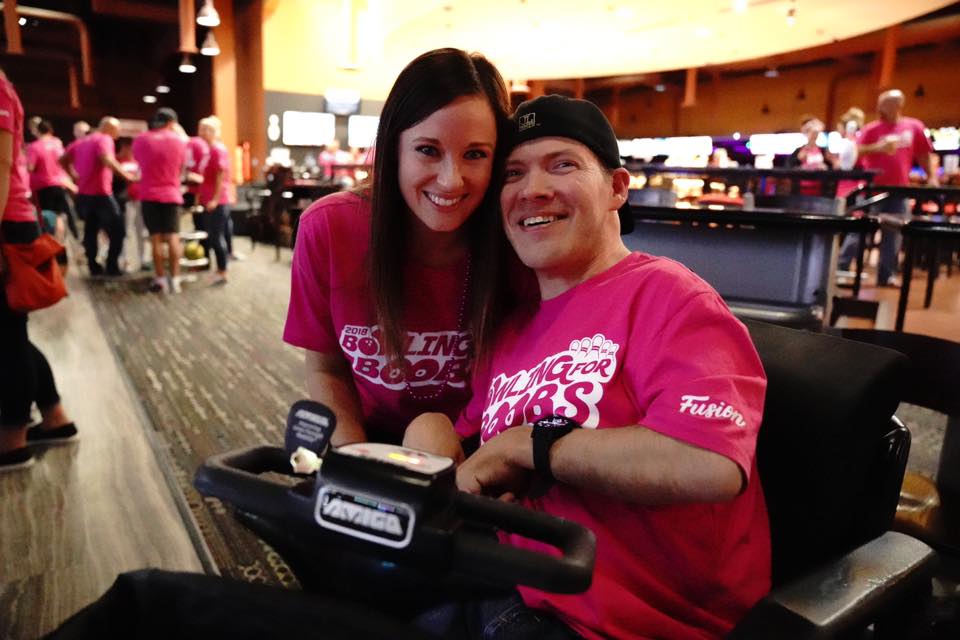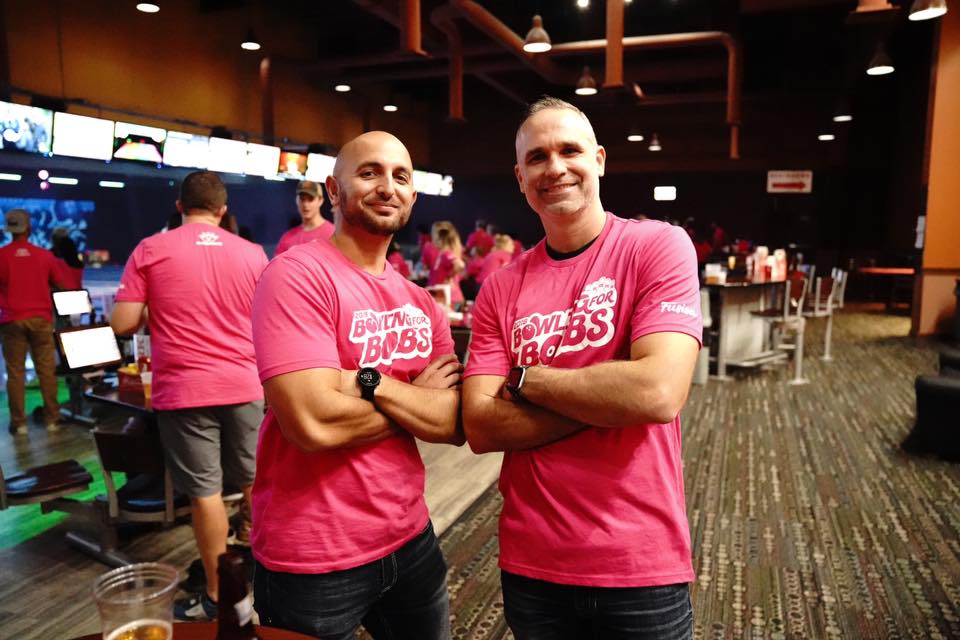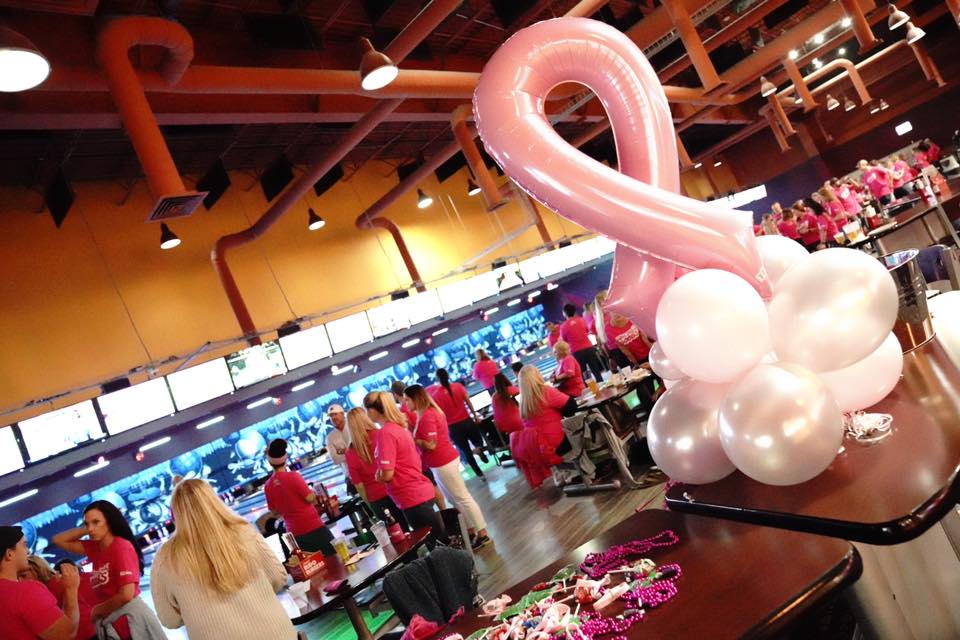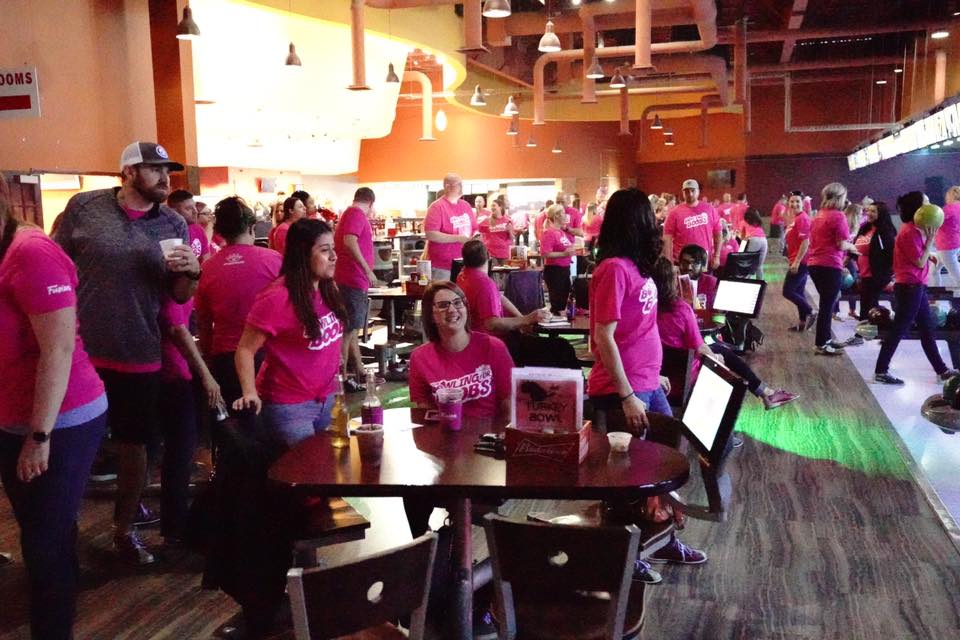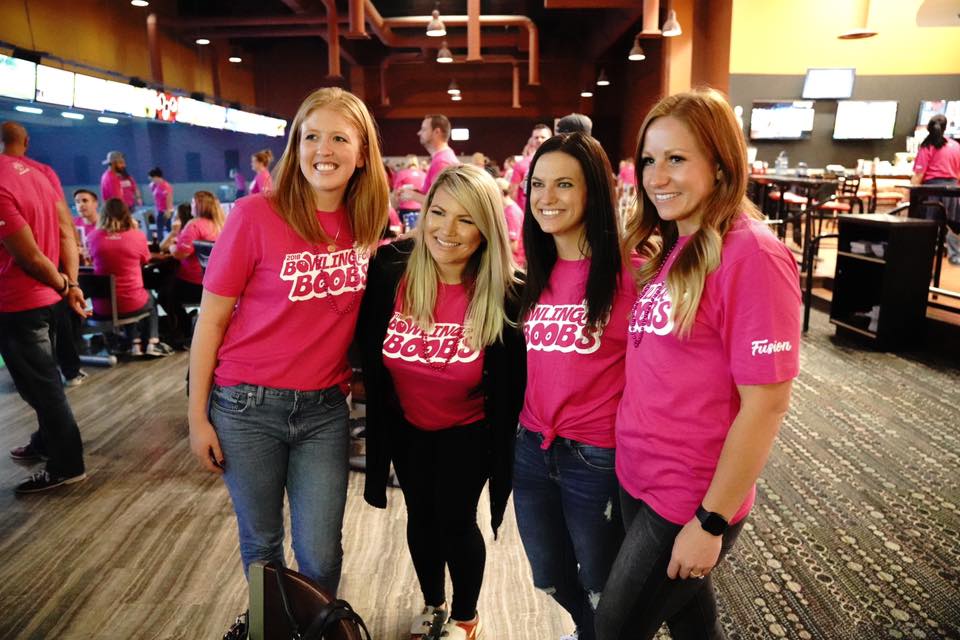 (Extra thanks to Brad Higgins for the photos.)
This event in 2018 raised $7,195 for hereditary cancer testing and its patients.