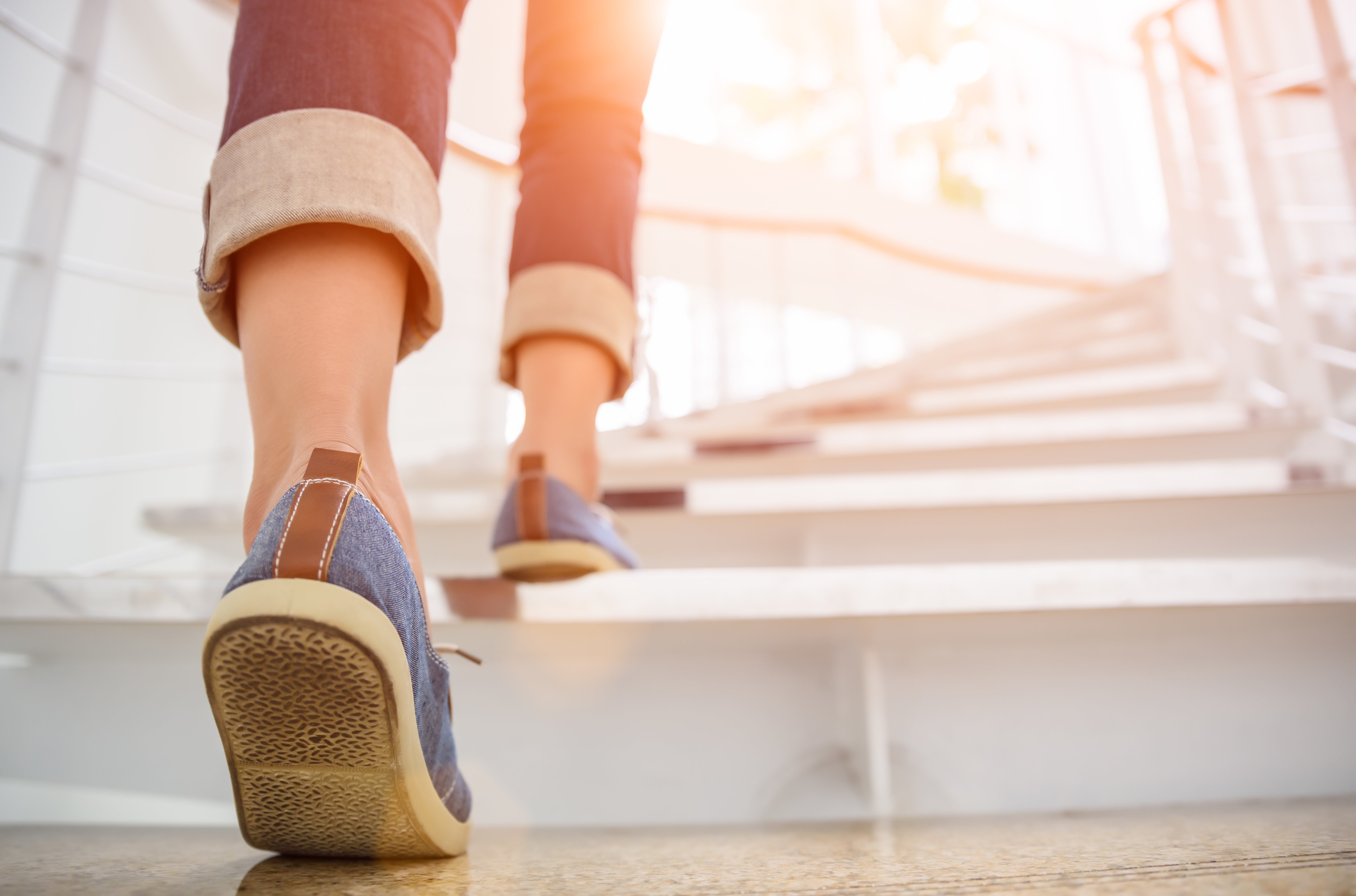 Every day, more and more questions arise about how to protect ourselves from the COVID-19 pandemic. From washing hands to social distancing to cloth masks and disinfecting the surfaces we touch, there seems to be a lot of steps to keep ourselves and others safe and healthy. One of the questions floating around is about our shoes. If we disinfect clothes, packages and grocery purchases, shouldn't we be doing the same for our shoes; a point of contact that touches the actual ground, pavement, walkways and parking lots regularly?
Can Coronavirus Live On Shoes?
What You Need To Know About Shoes and Coronavirus
Because our shoes are a point of contact in public places such as grocery stores, it's easy to jump to a panic about being exposed to coronavirus via the soles of our shoes. After all, our shoes do carry tons of germs and icky things we can drag into our homes without proper precaution, but it's important to get the facts straight about how and where coronavirus can live and spread.
First, there is no evidence that COVID-19 comes into the house on shoes. But, there is evidence that coronavirus is capable of living on surfaces for up to 3 days. A recent study issued by the National Institutes of Health demonstrated that coronavirus can live on cardboard for 24 hours and up to three days on stainless steel and plastic. This means that if the virus can live at least 12 hours on surfaces this could include the soles of our shoes.
The greatest risk of transmission of COVID-19 is person-to-person contact through respiratory droplets, not shoes-to-person. Which is why washing your hands for at least 20 seconds and practicing social distancing are still considered the best ways to prevent spreading COVID-19. But this doesn't mean you shouldn't be careful with your shoes entering your house, especially if you have children and pets. Coronavirus can survive on rubber, leather and PVC-based soles for more than 5 days. Here are some COVID-19 prevention at-home tips for staying healthy during coronavirus.
Leave Your Shoes Outside
If it's possible, leave your shoes outside in the garage or in your entryway to avoid potentially bringing the virus and other germs inside your home. This is very important, especially if you have kids that spend time on the floor, crawling or playing, as they can touch the shoes and the floor that was walked on with dirty soles or they can find things on the floor and put them in their mouth.
Choose One Pair Of Shoes To Go Out
Since none of us are spending a lot of time outside our homes right now, it's a good idea to designate one pair of shoes to use when making a grocery run or taking that walk around the block.
Clean Your Shoes Regularly
As you might have already noticed, cleaning frequent disinfecting during coronavirus are key to stopping the spread. This extends to your shoes too, so if you can't leave your shoes outside, take them off as soon as you arrive home and clean them off thoroughly using hot water and soap or wipe down your shoes using alcohol-based wipes or a disinfectant spray meant to kill viruses and bacterias that stick to your shoes. with disinfectant. Be careful using alcohol-based wipes and disinfectant spray on shoes that are made with natural materials though, as they can damage the shoe.
To make things even easier, have a few pairs of shoes in rotation that are machine washable, so you can toss one pair in the washer and wear the other pair while they're being cleaned.
If you're an essential worker still leaving the house for work each day, cleaning your shoes is especially important.
Wash Your Hands After Handling
Every time you touch your shoes, whether to take them off, put them on, or to clean them, you can get bacteria and viruses spread to your hands, so here's your daily reminder to wash your hands (at least 20 seconds) each time you touch your shoes and other contaminated surfaces. This will help prevent the spread of germs, like bacteria and viruses that cause these diseases.
Bottom Line
This pandemic is different from anything we have seen. It doesn't matter if you are from a small U.S. town or a big city, COVID-19 is impacting all of us. The impact has been strange and stressful in these times of social distancing, so it can seem redundant to have someone telling you to wash your shoes on top of everything else going on. But these types of diligent actions are the most effective ways to prevent COVID-19 inside your home, and will keep us health, getting us back to a sense of normalcy faster.